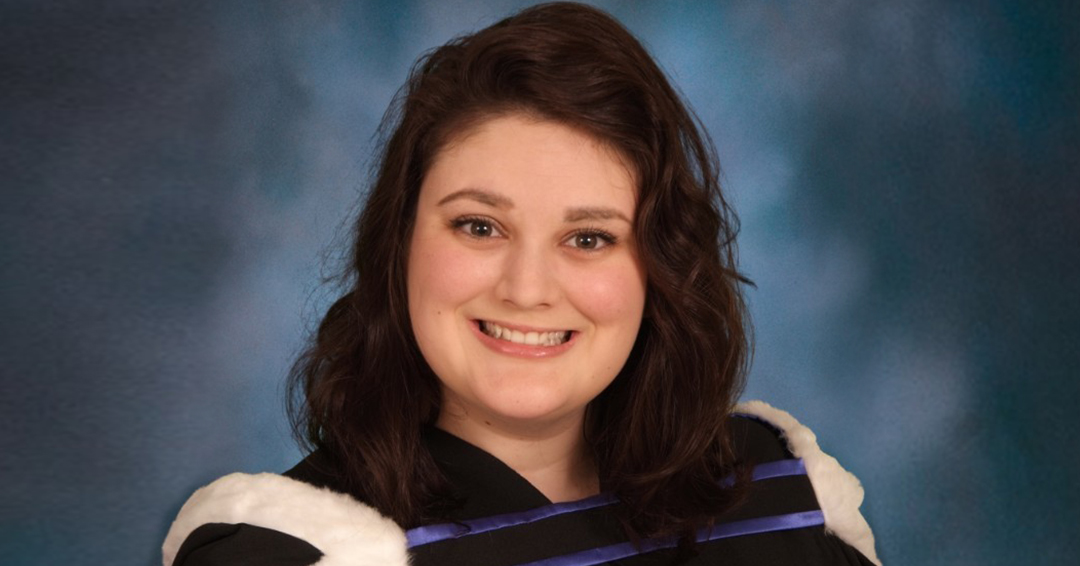 As part of our Spring Convocation 2023 coverage, we asked graduates from our six Schools to share their experiences of completing a degree in McGill's Faculty of Medicine and Health Sciences. Here, we meet Class of 2023 member Ashley Khouri, from the Ingram School of Nursing, who completed her MSc Applied – Primary Care Nurse Practitioner, conferred on May 30. Congratulations Ashley! 
Name: Ashley Khoury 
Degree: Master of Science Applied – Primary Care Nurse Practitioner 
Hometown: Sherbrooke, Quebec 
What did you love most about studying at McGill and in the Faculty of Medicine and Health Sciences?  
I love the people I have met during my studies. I had the chance to meet such diverse people among the students and the faculty alike. Everyone is kind and supportive and they truly want the best for you.  
How will your course of study help society? 
There is a lack of access to primary care services in Quebec; over 800 000 Quebecers are on the waiting list for a family doctor. As a future primary care nurse practitioner, I will be able to help improve access to primary care, and help with health promotion and prevention.  
Is there a particularly proud or challenging moment from your degree you'd like to share? 
I stepped out of my comfort zone and joined the NGSA as the VP Academic for the nurse practitioner programs. I am so glad I took the jump and applied as it was an amazing experience! I got to meet some wonderful people and had the privilege to advocate for my fellow nurse practitioner students.  
Any shoutouts?  
I want to give a shoutout to the amazing students who did this program with me: Jade, Magda, Trycia, Sophie, Seb, Heena, Sam, and Courtney. I never would have survived this program without them!  
Top tip for incoming students in your program?  
The best advice I could give incoming nurse practitioner students is to work closely with your fellow classmates and support each other. The program is challenging and being able to count on your peers makes a world of difference. Share your notes, share your knowledge, share your experiences! Everyone has their own unique backgrounds and their own perspectives. Take advantage of this opportunity to learn from each other and grow as advanced practice nurses. 
What's next for you?  
I am currently doing my internship in order to obtain my Graduate Diploma in Nursing – primary care concentration. Once completed, I will be moving back to my hometown and will begin my career as a primary care nurse practitioner candidate at the CIUSSS de l'Estrie.  
LinkedIn: https://ca.linkedin.com/in/ashley-khoury-373492213  (Ashley Khoury) 
Facebook: https://www.facebook.com/ashley.khoury.1?mibextid=LQQJ4d (Ashley Kerstin)