Researchers discover additional targets for existing drugs used to treat a specific melanoma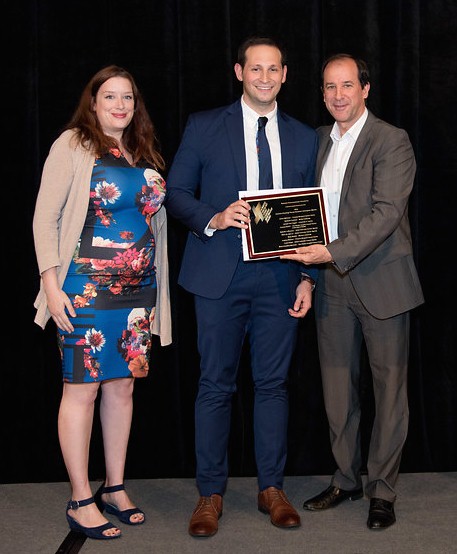 A set of targeted cancer drugs, known as BRAF and MEK inhibitors, have proven to be beneficial for some metastatic melanoma patients whose tumours include a specific mutation in the BRAF gene, known as V600E. A recent study conducted in the lab of Dr. Peter Siegel at McGill University's Goodman Cancer Research Centre suggests that these same drugs may prove beneficial for a broader range of cancer patients.

The results of the study, published in the journal Clinical Cancer Research, show that these drugs may also be effective for patients with other mutations in the BRAF gene, known as Class 2 BRAF Mutations. At the moment, melanoma and lung cancer patients diagnosed with Class 2 BRAF Mutant tumours have no targeted therapy options available. This leaves these patients with only chemotherapy or drugs known as checkpoint-inhibitor immunotherapy, which block proteins that prevent one's own immune system from attacking cancer cells.

"Checkpoint inhibitor immunotherapy has dramatically improved the outlook for metastatic melanoma and lung cancer patients as a whole, but unfortunately only up to half of all patients treated with these drugs benefit," explains Matthew Dankner, an MD/PhD student in Dr. Siegel's lab and the lead author of the study.  "Our results point to a viable second-line alternative for these patients in the form of targeted therapy drugs that are taken in pill-form, tend to be well-tolerated by patients, and have the potential to improve survival and quality of life."

The researchers became interested in exploring the potential of using clinically approved BRAF and MEK inhibitors against melanomas with Class 2 BRAF mutations. This idea was first proposed when Dr. April Rose, the senior author of the study and a McGill Medicine graduate who completed her PhD in Dr. Siegel's lab, saw a patient with Dr. Catalin Mihalcioiu at the MUHC Oncology Clinic whose metastatic melanoma had spread to the brain. Genomic analysis of the patient's tumour revealed a Class 2 BRAF mutation and a sample of the tissue was obtained by Dankner.

The researchers then used the melanoma tissue to create a unique mouse model of human cancer. These patient-derived mouse tumours, containing Class 2 BRAF mutations, were treated with the BRAF and MEK inhibitors and the tumors shrunk. The researchers then tested the drugs on melanoma cells derived from several additional patients with Class 2 BRAF mutations, and observed the same results. "It all came together very quickly," recounts Dr. Rose, "within a couple of months working on this question, we knew we were on to something scientifically interesting and potentially very meaningful for patients." 

When a new patient presented to the MUHC Oncology Clinic with metastatic melanoma and the same Class 2 BRAF mutation, they were treated with the targeted therapies that had been tested in the lab and experienced partial tumour shrinkage. "The research published by Matthew and April serves as an important proof-of-principle study that indicates an existing treatment combination may represent an effective option for a new group of patients," notes Dr. Siegel, Associate Professor in the Departments of Medicine, Biochemistry and Anatomy & Cell Biology at McGill's Faculty of Medicine and a Full member of the Rosalind and Morris Goodman Cancer Research Centre. The research represents a collaboration between laboratories at McGill (Drs. Siegel, Watson, Mihalcioiu, Petrecca, Guiot and Park), the University of Toronto (Drs. Rose and Hogg) and industry (KEW Inc.).

The next step in this work will be a clinical trial, which is currently being developed at the Princess Margaret Cancer Centre in Toronto, where Dr. Rose is now completing her residency in Medical Oncology. The trial will include patients with a number of different cancer types where Class 2 BRAF Mutations can be found, including melanoma and lung cancer. 

For Matthew, as an MD/PhD student, working on this research was an extremely rewarding experience. "This study provided a tremendous opportunity to bring together medical doctors and fundamental researchers with the common aim of improving cancer patient care. My ultimate career objective is to bridge the worlds of research and clinical medicine for the benefit of cancer patients. Thanks to the phenomenal group who collaborated in this work and made it possible, we made one small step towards that goal."

—————————————————————————————————————————————————————————————————————–

"Dual MAPK Inhibition Is an Effective Therapeutic Strategy for a Subset of Class II BRAF Mutant Melanomas" by Matthew Dankner, April A.N. Rose, Peter M. Siegel, et al was published online in Clinical Cancer Research online on October 3.   10.1158/1078-0432.CCR-17-3384

October 4, 2018