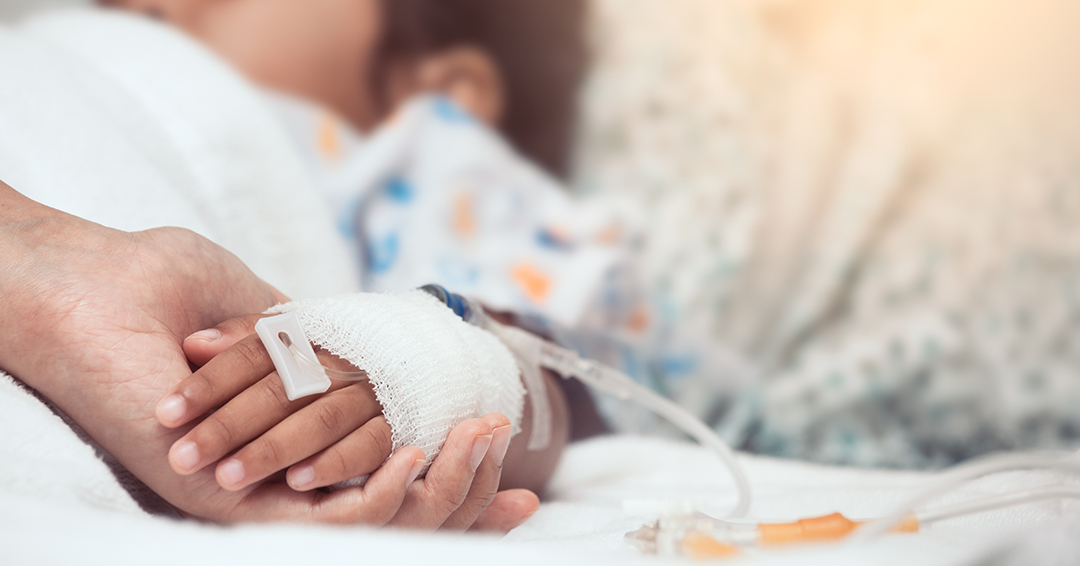 Sherif Emil, MDCM, is very excited about the future of ERAS in pediatric surgery. ERAS, short for Enhanced Recovery After Surgery, is a multi-modal, perioperative care pathway designed to achieve early recovery for patients undergoing major surgery. Last month, The Montreal Children's Hospital (MCH) hosted the first Canadian conference dedicated to pediatric ERAS to inaugurate an ERAS culture into pediatric surgical care, and to share pediatric applications of ERAS with a wide audience.
With six core, evidence-informed principles such as patient and family engagement and pain management with fewer narcotics, ERAS supports better outcomes for surgical patients. These outcomes include an improved patient experience, reduced length of hospital stay, decreased complication rates and fewer hospital readmissions.
According to Dr. Emil, the McGill University Health Centre (MUHC) has been very much in the forefront of ERAS for some time. "In the last decade, Drs. Liane Feldman, Franco Carli, and others have really been among the world leaders in ERAS implementation."
A child's recovery is a family's recovery
The introduction of ERAS in pediatric surgery however is a much more recent concept. Dr. Emil, who holds the Mirella & Lino Saputo Foundation Chair in Pediatric Surgical Education& Patient and Family-Centred Care, explains that some of the key issues and questions for adults undergoing surgery do not come up when talking about children. "Adults need to know when they'll be able to return to work, or resume their other responsibilities, but similar questions haven't been traditionally asked for children."
Dr. Emil has been interested and invested in ERAS for a long time, and the impetus to develop it further came from his role as Saputo Foundation Chair. "One of the mandates of the Chair is patient and family-centred care, and it's obvious that ERAS aligns perfectly with getting kids back to their families sooner, and family members back to work sooner. A child's recovery is a family's recovery." He credits the MCH Foundation for their commitment to a capital campaign to fund ERAS as part of a surgical quality project.
In December 2018, the first international meeting on pediatric ERAS took place in Virginia. "It was the first time that pediatric surgeons and anesthesiologists even started talking together about ERAS," says Dr. Emil.
Shortly afterwards, pediatric surgeon Dr. Kurt Heiss of Emory University in Atlanta, an early advocate of ERAS, spoke at the MCH pediatric and pediatric surgery grand rounds, as the 2019 Frank M. Guttman Visiting Professor. "At that point we had started to develop ERAS protocols and were planning a huge retreat for May 2020, but of course, it had to be cancelled because of the pandemic."
COVID-19 put a hold on starting new ERAS protocols, but the surgical team continued to plan for the future. "In the past few years, we've actually developed a couple of ERAS protocols: one in scoliosis and one in chest wall anomaly surgery that have been very successful," says Dr. Emil. "Patients getting chest wall surgery, who used to stay six to seven nights, are now leaving the hospital the next morning."
A number of new team members have been hired, including three nurse practitioners who, in addition to providing care, are building new programs, with ERAS being one of the most prominent.
Dr. Emil adds, "Representatives from the Ministère de la Santé et Services sociaux (MSSS) also approached us to learn more about our ERAS development and after several meetings authorized a full-time nurse co-ordinator to lead the whole plan. We also currently have a graduate student— a surgical resident — who has decided to pursue ERAS as her master's topic. The stars are really aligned for us to move forward with pediatric ERAS at a much faster pace,"
Bringing pediatric ERAS to a wider audience
And now that so many activities put on hold by the pandemic can resume, the Division of Pediatric Surgery was able to host the multidisciplinary conference ERAS: A new era in pediatric surgical care on Friday, April 28.
The full-day conference included lecturers from the MCH and the MUHC, as well as representatives from the MSSS, patients, and experts from elsewhere in Canada and the US. It was attended by almost 100 participants from throughout Quebec representing all stakeholders, and featured an incredibly excited and engaged faculty and audience.
The department's goal in hosting the conference was to bring the principles of pediatric ERAS to a wide audience. "We want to launch a movement that will benefit the thousands of children in Quebec who will be receiving surgical care in the future, as well as our entire healthcare system," says Dr. Emil. "I often say that ERAS is the great disruptor of our era, and this is our turn to disrupt!"