Dr. Serge Gauthier, Mrs. Claire Webster and Dr. José A. Morais offer workshops that help family caregivers prepare for the declining cognitive and physical functions of their loved ones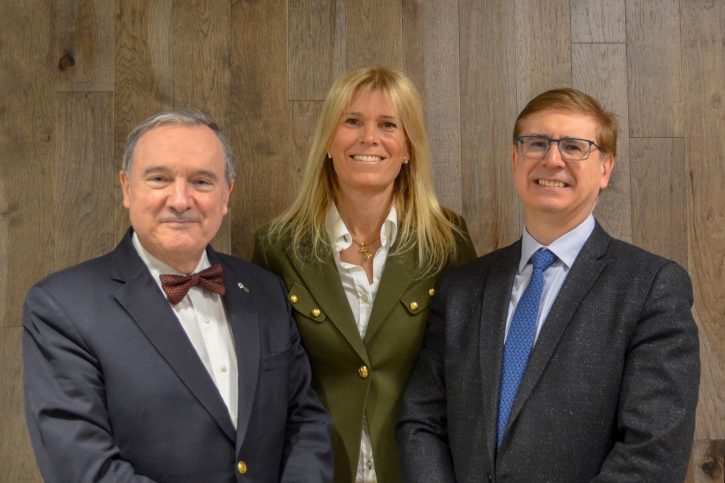 This article was written by Diane Weidner and originally published in the Winter 2020 edition of Montreal enSanté.

Taking care of a loved one who is suffering from Alzheimer's can be overwhelming. It's a long and complicated disease that can leave patients and their loved ones frustrated if they don't get the education and support needed to help them prepare for the changes to come. There is also a stigma associated with dementia-related illnesses that may prevent family members from reaching out and asking for the help they need.

McGill University's Faculty of Medicine is working to change that by offering monthly dementia education workshops designed to provide family caregivers with a solid understanding of the progression of the disease and its behavioural and psychological symptoms.

The McGill Dementia Education Program is led by geriatrician Dr. José A. Morais, Director of the Division of Geriatric Medicine at McGill University in collaboration with neurologist Dr. Serge Gauthier, Director of the Alzheimer's Disease Research Unit of the McGill University Research Centre for Studies in Aging. The multidisciplinary team also includes occupational therapists, physiotherapists, social workers, caregiver consultants, simulation educators from the Steinberg Centre for Simulation and Interactive Learning, as well as members from the Quebec Health and Social Services Network. Together, they help caregivers prepare for the declining cognitive and physical functions of their loved ones and provide information on the necessary community resources to turn to for support.

As part of the full-day workshops, participants observe a simulation behind one-way glass. The scenario is based on real-life interactions between an Alzheimer's patient and her daughter, drawing attention to the behavioural challenges and dangers in the home that caregivers need to be aware of in order to keep their loved ones happy and safe.

Most importantly, the workshops teach caregivers how to look after their own well-being through lessons learned and best practices shared by Claire Webster, a former caregiver and Alzheimer's Care Consultant and Facilitator.

In fact, it was Claire who first brought this initiative to McGill because she understood the importance of addressing this need in the health-care system.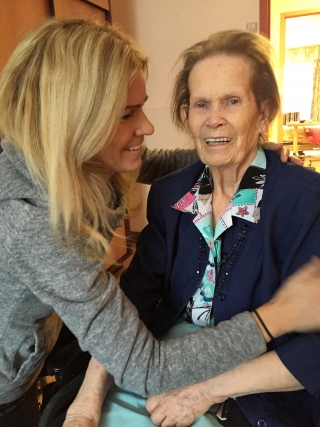 As an only child and member of the sandwich generation, Claire took care of her late mother for over a decade while also caring for her three young children. With no outside support, she eventually suffered a nervous breakdown.

"I deeply believe that if I had been properly educated upon my mother's diagnosis and told that I would need support, I would have been a better caregiver. I was frustrated and did not understand her behaviour," she explains.

Claire's willingness to be vulnerable creates a psychologically safe space for participants to open up, share their concerns and seek comfort in the knowledge that they are not alone. She is a strong advocate and partner in the Dementia Education Program and is helping to bring this issue to a wider audience with the support of the Program's generous donors and ambassadors.

For more information on upcoming workshops, please call 514-398-8978 or visit mcgill.ca/dementia.
February 14 2020