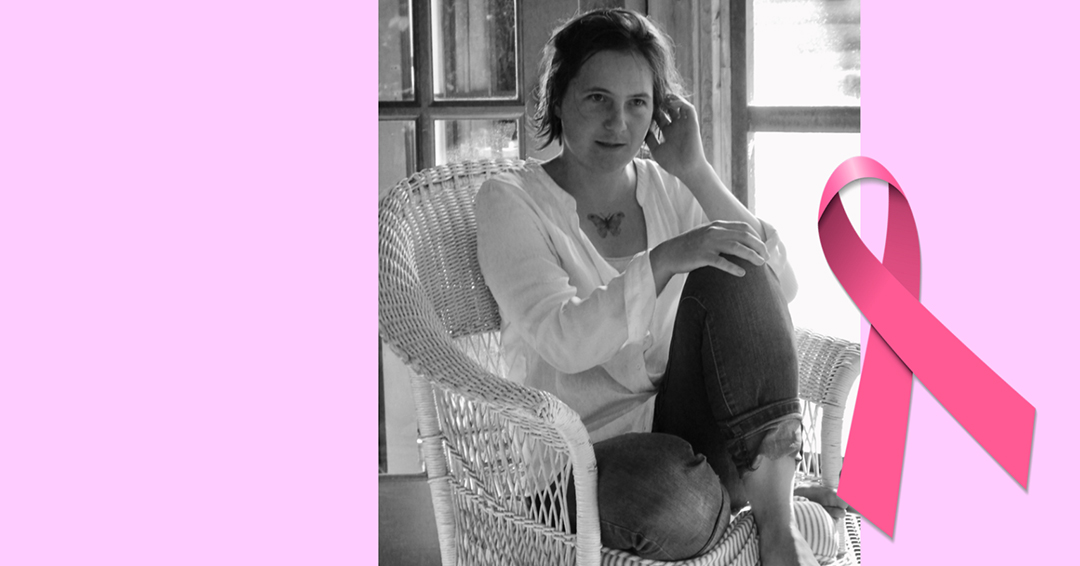 Elizabeth Lord, Ph.D., was a McGill Alumna and influential academic. At University of Toronto and at Brown University, she studied how China's ambitious environmental policies might reinforce existing economic inequalities between the rural and the urban population. Tragically, Elizabeth Lord, a brilliant Lecturer in Environment and Society was diagnosed with a triple-negative breast cancer at age 37 and died only 7 months later at age 38, on February 8, 2021. She was a kind, generous, smart and lighthearted individual who cared deeply about equity. Her legacy in progressing the conception of climate justice will not be forgotten and it will continue to go on, as she inspired many students when teaching environmental studies at Brown University in the US
Her bereaved family, who saw the ravages of breast cancer, were mobilised by a desire to help progress breast cancer research. They amassed donations and gave a scholarship to a talented graduate student, Hailey Proud, performing breast cancer research . We met with Hailey to discuss her research and the impact it could have on patient's lives.
Hailey is a Ph.D. student in the laboratory of William Muller, which has established himself as an expert in breast cancer research over the past 30 years. Hailey explains that the progression of Elizabeth Lord's cancer despite the best effort of doctors and nurses at the Lifespan Cancer Institute is not an exception, as tumours often develop resistance to available therapies: "Despite advances in breast cancer treatment, tumour recurrence and resistance to therapy remains a primary concern for patient care. In the subtype of breast cancer I study, 70% of patients develop resistance to the current standard-of-care treatment within a year, making this treatment ultimately ineffective in most cases", explains Hailey.
The rationale of her research is counteracting resistance by get ahead of it. As tumors of a given type often develop resistance in one of few predictable ways, it is possible to exploit the vulnerabilities that emerge upon developing such resistance.
Therefore, Hailey attempts to find the vulnerabilities of resistant HER2-positive breast cancer "I will explore cancer stem cells, the immune environment and changes in the estrogen receptor as three potential mechanisms of resistance and determine whether it is possible to re-sensitize individuals to the available treatment", she concludes.
In addition to her involvement in research, Hailey also believes in the importance of sharing cancer research with the community at large and to inspire more young minds to contribute to cancer research: "Come the Fall, I'll be working with the Research Information Outreach Team (RIOT) on an event called 'Let's Talk Cancer' to help educate local high school students on current cancer research"!
Cancer research is not a sprint, but a marathon. Advances allowed more people to survive, but still too many people don't respond to available treatments. Donations truly accelerate our long fight against cancer. "Therefore, we would like to express profound appreciation to the Lander, Lord, Langlois and Drohan families and the many other contributors for their support of this scholarship."