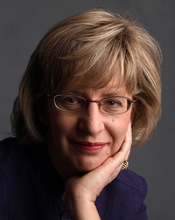 We are pleased to announce the appointment of Dr. Susan Rvachew as Associate Dean and Director for the School of Communication Sciences and Disorders (SCSD), effective September 1, 2019.

Dr. Rvachew takes over from Dr. Marc D. Pell, who fulfilled this role with distinction since 2010. We thank Professor Pell for his leadership over the course of his two mandates, during which time he oversaw the relocation of the School and subsequent expansion and renewal in the number of faculty members, steered a successful accreditation process, expanded community outreach activities and led the development of a new strategic plan for the School.

Dr. Rvachew was educated in Alberta, where she received her certification as a Speech-Language Pathologist from the Canadian Speech-Language and Hearing Association and a BSc in Speech Pathology and Audiology from the University of Alberta, both in 1980. She followed this with an MSc and PhD in Psychology at the University of Calgary in 1987 and 1995 respectively.

Beginning her career in the pediatric health sector, Dr. Rvachew worked initially as a Speech-Language Pathologist at the Athabasca Health Unit and Alberta Children's Hospital. Her first academic appointment was in the Department of Linguistics at the University of Calgary following completion of her PhD. In 2000 she joined McGill University's Faculty of Medicine as an Assistant Professor at the SCSD. In 2006 she became Associate Professor and in 2014 Full Professor.

Dr. Rvachew has been the recipient of numerous awards for her work in pediatric speech and language disorders. She has authored two books in addition to many book chapters and research papers, and is co-editor of an ongoing book series called Communication Disorders and Clinical Linguistics. Dr. Rvachew currently holds research grants from the Natural Sciences and Engineering Research Council and the Social Sciences and Humanities Research Council of Canada, among the many she has received over her career.

Focused mainly on phonological development and disorders, Dr. Rvachew's research has delved into a number of related topics, from the role of speech perception development in sound production learning to the use of digital technology in emergent literacy to the impact of otitis media on speech development in infancy.

As Associate Dean and Director of the SCSD, Dr. Rvachew will be responsible for leading the clinical and research educational missions and for setting the scientific priorities and goals of the School. She will maintain the SCSD's ties with related McGill departments and institutes, including Psychology, Linguistics, Neuroscience, Otolaryngology, Biomedical Engineering, the Montreal Neurological Institute, as well as the interdisciplinary McGill Centre for Research on Brain, Language & Music, which the SCSD played a central role in establishing. She will also foster collaborations with other universities, both at home and abroad. She will make recommendations to the Dean on faculty and academic matters, including appointments and tenure; oversee the budget; and participate in strategic planning for the SCSD. She will also participate in the Deanery Executive Committee, the Faculty Leadership Commons and the Educational Leadership Council.

Please join us in congratulating Dr. Rvachew on her appointment and wishing her the utmost success in her new role.

Dr. David Eidelman
Vice-Principal (Health Affairs)

Dean of the Faculty of Medicine

Dr. Lesley Fellows
Vice-Dean, Academic Affairs

July 2 2019