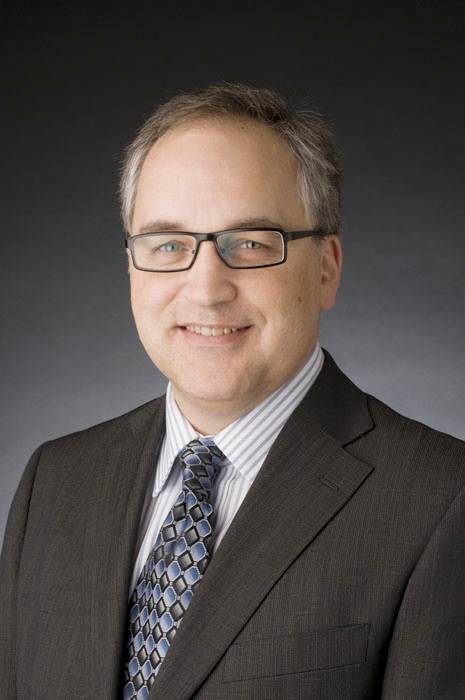 At its upcoming Annual General Meeting on April  28, 2016, Dr. Serge Carrier will be presented Prostate Cancer Canada Network – Montreal West Island support group's 2016 Outstanding Contribution Award. He is receiving the award "in appreciation of his distinguished career dedicated to the treatment of so many of us in the Montreal area so afflicted."

Dr. Serge Carrier is currently an Associate Professor in the Department of Surgery, Division of Urology at McGill University's Faculty of Medicine. He is an urologist at the McGill University Health Centre, Lachine Hospital and the Royal Victoria Hospital. He is the surgical site director of the Lachine Hospital, MUHC. Dr. Carrier is renowned internationally for his work on men's health, erectile dysfunction and Peyronie's disease, and he is well respected among his colleagues.

Dr. Carrier obtained his medical and urology diploma from Laval University. He went on to complete his training, as a post-doctoral fellow in andrology, sexual medicine and neurourology at the University of California, San Francisco, working with Dr. Tom F. Lue and Dr. Emile Tanagho.

His major academic focus and areas of research include: Men's health, reproduction and hypogonadism, Peyronie's disease, sexual and bladder dysfunction, prostate health and benign prostatic hyperplasia. He has published over 60 papers. He was awarded the Lapides Prize for his work on the regeneration of the penile nerve after resection. Over the years, he has helped (and continues to help) thousands of men suffering from erectile dysfunction after prostate cancer treatment.

Dr. Carrier served as president of the Quebec Urological Association from 2013-2015. He currently serves on the board of the Sexual Medicine Society of North America, the most important North American association of sexual medicine, as treasurer.  He has been the president of the Societé  Francophone de Médecine Sexuelle as well as of the Canadian Male Sexual Health Council. He is a peer reviewer for many journals including the Journal of Sexual Medicine, the Journal of Urology and Urology.

He is a happily married proud father of three sons. He enjoys, in his spare time, coaching hockey.

The ceremony will take place in the Sarto Desnoyers Community Center in Dorval at 7:30 p.m. on April 28. The public is welcome to attend. There is no admission charge and free parking is available.

Congratulations Dr. Carrier!