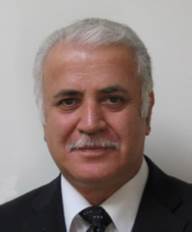 Dr. Hamid has been awarded the Distinguished Scientist award from the Canadian Society of Clinical Investigation. A member of McGill's Faculty of Medicine for over 20 years, Dr. Qutayba Hamid is a James McGill Professor of Medicine, the MUHC Strauss Chair in Respiratory Medicine, Director of the Meakins Christie Laboratories and Associate Director of the McGill University Health Centre Research Institute. He is recognized internationally for his contributions to research on asthma, chronic obstructive pulmonary disease, and airway inflammation.

The Canadian Society of Clinical Investigation Distinguished Scientist Award is given to a Canadian MD or PhD medical Scientist who has made significant contributions to new knowledge and is generally recognized in her/his field as expert, innovative, and at the forefront of research.

Dr. Hamid received his award during the CSCI Annual Meeting in Toronto, November 24-26, 2014.

December 12, 2014