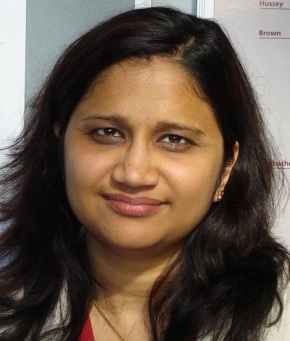 We are pleased to announce that this year's Maude Abbott Prize has been awarded to Dr. Nitika Pant Pai.

The Maude Abbott prize was established in 2010 by the Faculty of Medicine in order to recognize outstanding female Faculty Members who excel in Education, Research or Administration with a focus at the early career stage.

This prize consists of $10,000. The laureate must be prepared to present her vision on research, education or administration at a Faculty Town Hall meeting.

After completed her medical training in India, Dr. Pant Pai went on to pursue Masters in Public Health (Epidemiology) at the University of California, Berkeley followed by doctorate in Epidemiology at Berkeley thereafter, supported by a fellowship from the National Institutes of Health, United States. Her dissertation was on "Antiretroviral Treatment and Diagnostic Issues in HIV/AIDS".

Her research interests are focused on three areas a) diagnostic research in HIV/Sexually transmitted diseases with rapid

point-of-care tests, b) interventional research in HIV including design, conduct and analysis of randomized

controlled trials and c) Methodological research in observational Epidemiology, and Evidence based medicine including systematic reviews and meta-analyses.

Dr. Pant Pai's work in HIV Self-testing has recently made headlines internationally. She, and her colleagues have been urging policy makers everywhere to look at the proven results of supervised and unsupervised self-testing, and think how best to put these strategies into practice in their own countries.

April 9, 2013