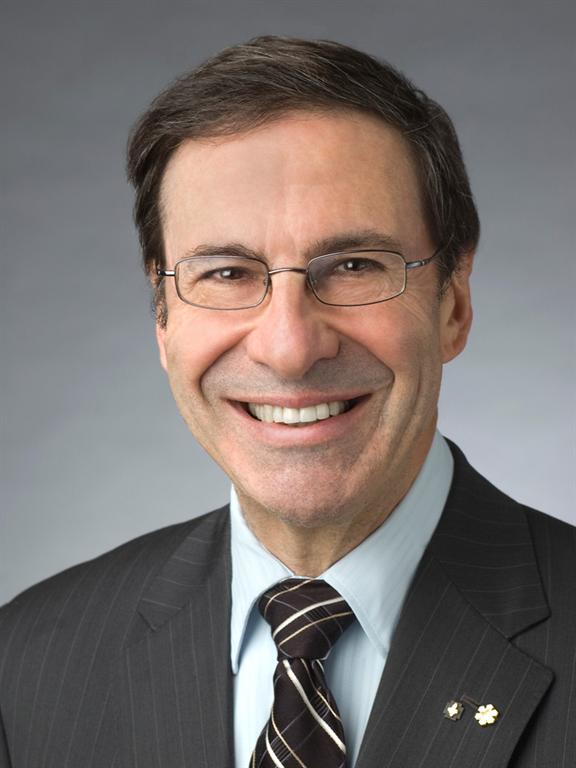 Dr. Mark Wainberg, Professor in the Departments of Microbiology and Immunology, Pediatrics, and Medicine at McGill University and Director of the McGill AIDS Centre at the Jewish General Hospital, has been selected as the 2014 Cubist-ICAAC Award winner for his seminal work in the field of HIV/AIDS research.

The Cubist-ICAAC award is the American Society for Microbiology's premier award honoring outstanding accomplishment in antimicrobial research.

A former President of the International AIDS Society, Dr. Wainberg is an internationally renowned researcher in the field of HIV/AIDS, noted for having identified 3TC as an anti-viral drug. Today, his lab continues its involvement in drug development, while pursuing novel concepts in preventing HIV infection in developing countries. For his outstanding work Wainberg has been elected fellow of the Royal Society of Canada, Officer of the Order of Canada and was the recipient of the Killam Prize in Health Sciences for 2012.

Dr. Wainberg delivered the Cubist-ICAAC Award lecture at the 54th Interscience Conference on Antimicrobial Agents and Chemotherapy (ICAAC) 2014 which took place in Washington, DC, September 5 -9, 2014.

For more information about this award and to view past laureates, click here.

Sept102014