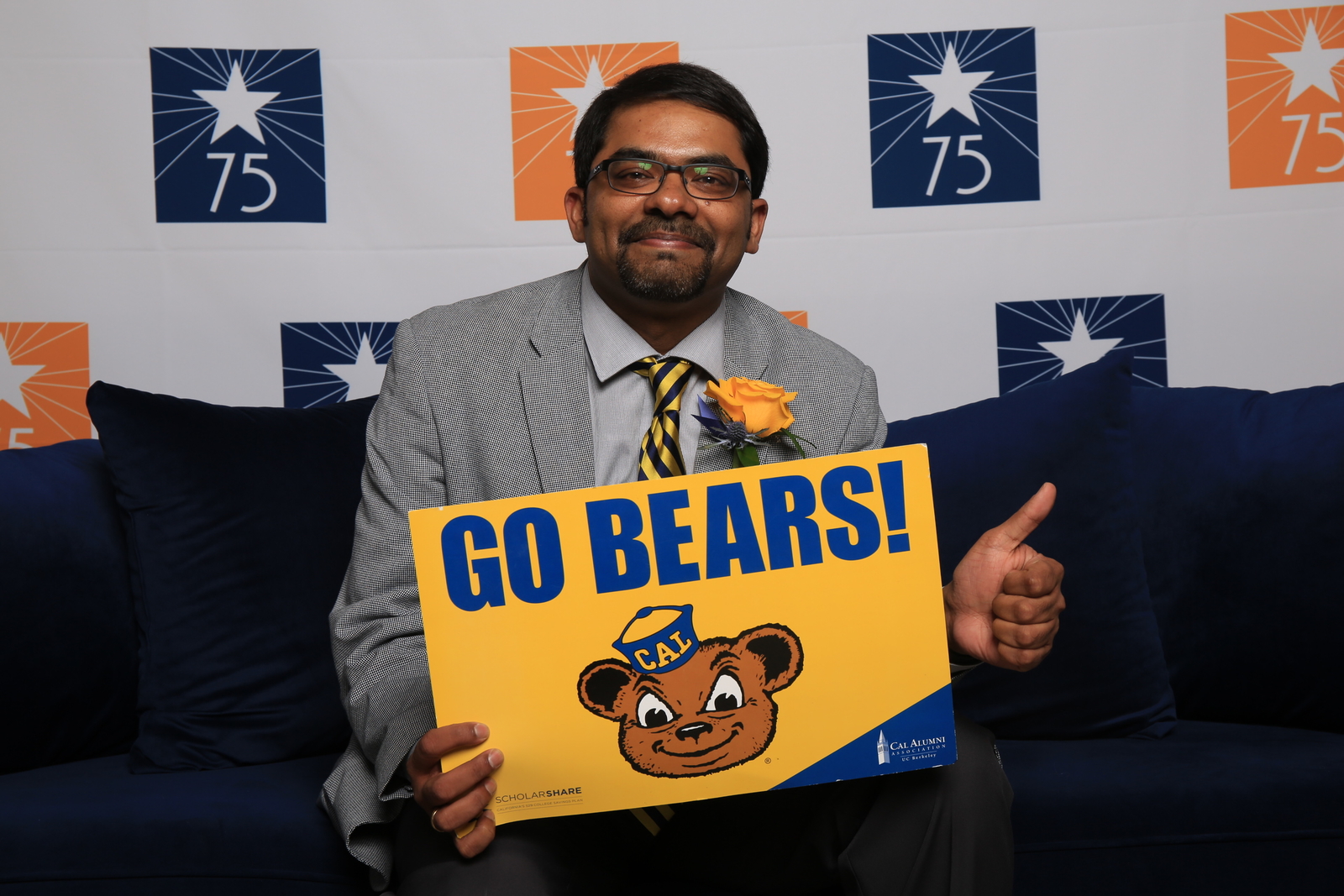 In celebration of the 75th anniversary of the University of California, Berkeley's (UCB) School of Public Health (SPH), the School compiled a list of their 75 most influential alumni. Included among the impressive list of luminaries was Dr. Madhukar Pai, Director of McGill Global Health Programs. On April 21, Dr. Pai traveled to Berkeley to formally accept this honour as part of the official celebrations.

Since 1943, the UC Berkeley School of Public Health has attracted bright, motivated students who go on to make notable contributions to the health of communities in California and around the world. According to the School, Dr. Pai was nominated and selected for his "contributions and achievements that serve as a source of inspiration to our public health community."

"To go from India and train at Berkeley was a life changing experience for my wife (Nitika Pant Pai) and me, and the highlight of our academic lives," says Dr. Pai. "Both of us are grateful to UCB for taking a chance on us and are actively giving back, as well as paying it forward. We just helped create a student award in honour of Art Reingold, our advisor who gave us the chance to train at Berkeley. Last weekend, it was amazing to see their new SPH building, catch up with all my former teachers, and meet other honourees."

In addition to leading McGill's Global Health Programs, Dr. Pai is a Professor in the Department of Epidemiology, Biostatistics and Occupational Health at McGill's Faculty of Medicine and holds a Canada Research Chair in Epidemiology & Global Health. He serves as Associate Director of the McGill International TB Centre and as a consultant for the Bill & Melinda Gates Foundation. As an expert on diagnosis and treatment of tuberculosis, Dr. Pai serves on the STAG-TB committee of the World Health Organization, Geneva, the Scientific Advisory Committee of FIND, Geneva, and Access Advisory Committee of TB Alliance, New York. He is a member of the Royal Society of Canada and a Fellow of the Canadian Academy of Health Sciences.

View the UC-Berkeley page created in Dr. Pai's honour here and the full list of honorees here.

Congratulations Dr. Pai!

April 24, 2018