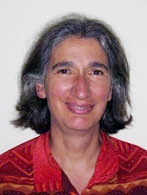 McGill Faculty member, Dr. Hélène Rousseau, has been asked to join the Conjoint Rural Education Committee, is a national forum for discussing current issues in rural family medicine education.

The Conjoint Rural Education Committee recently extended an invitation of membership to Dr. Hélène Rousseau, former Director of the Rural Education Program at the Faculty of Medicine and current Assistant Dean for Rural Education. Dr. Rousseau will represent the province of Quebec and McGill University at the Committee's biannual meetings.

An active leader in family medicine, internationally and locally, Dr. Rousseau is involved in outreach development, needs assessment, and physician training in rural areas. Since joining the Department of Family Medicine in 2003, she has invaluably augmented McGill medical education with her professional and clinical experience.

Conceived in 2005, the Collaborative Committee on Rural Education, organized by the College of Family Physicians of Canada (CFPC) and the Society of Rural Physicians of Canada (SRPC).

For further information, please consult the College of Family Physicians of Canada website.

March 1, 2012