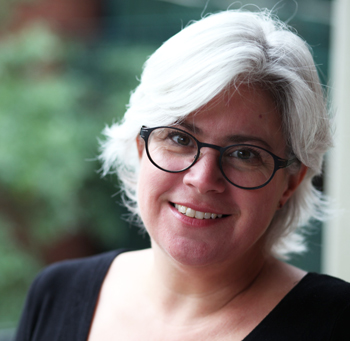 On September 25, during an event held at Le Windsor, Dr. Heidi McBride, Professor of Neurology and Neurosurgery at McGill University's Faculty of Medicine, was celebrated among the Women's Y Foundation's 2018 Women of Distinction laureates for the Research and Innovation category. The 25th anniversary edition of the event helped the foundation raise $260,000 to support the programs and activities that the Women's Y offers to Montreal girls and women.

"To be honoured by the Women's Y is particularly significant given the essential work they do towards building community for, and empowering women," said Dr. McBride. "I was humbled to stand alongside the other laureates making such a difference in the lives of women and families in and around Montreal. I can only hope that I may inspire confidence for those interested in science to realize how wonderful it is to make the fundamental discoveries of life, and not to be afraid or intimidated! It is a tremendous honour to stand among these laureates and I am very grateful to the organization for all that they do."

A two-time graduate of McGill, Dr. McBride earned her BSc in 1991 and completed her PhD with Dr. Gordon Shore in 1996. She subsequently completed post-doctoral training in the lab of Marino Zerial at the EMBL in Heidelberg, Germany in 2000, training in the fields of mitochondrial protein import and the molecular mechanisms of endocytosis, Rab activation and SNARE assembly. As an independent investigator, Dr. McBride's group has focused on understanding the fundamental behaviour of the mitochondria and how they are integrated into the cellular environment. She began her research lab at the University of Ottawa Heart Institute (2000-2011), before moving to McGill where she is now a Full Professor in the Department of Neurology and Neurosurgery, with a cross appointment in the Department of Anatomy and Cell Biology.

Dr. McBride went from birthing calves on her family's rural Ontario farm to becoming a world expert on mitochondria. Her innovative in-vivo studies with this crucial part of the cell significantly advance our understanding of human cells and neurological diseases such as Parkinson's.

Learn more about Dr. McBride and her work in this feature as part of the Neuro's XXceptional series.

Congratulations Dr. McBride!

November 13, 2018