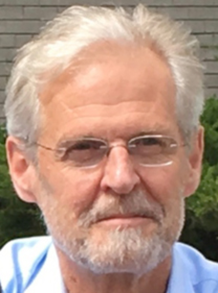 We are delighted to announce the re-appointment of Dr. Eric Shoubridge to the position of Chair of the Department of Human Genetics, Faculty of Medicine, McGill University. Dr. Shoubridge originally took on this role in 2013 and has successfully led and grown the Department over the course of his first term.

A two-time McGill graduate (BSc and MSc), Dr. Shoubridge completed his PhD at the University of British Columbia in 1981 and his post-doctoral training at Oxford prior to joining the Montreal Neurological Institute (MNI) in 1985. Dr. Shoubridge is a James McGill Professor, as well as a Professor of Human Genetics and of Neurology and Neurosurgery. In 2015, he was named Isaac Walton Killam Chair in Neurology and Neurosurgery. At the MNI he is a member of the Rare Neurological Diseases and Neurodegenerative Diseases research groups.

Dr. Shoubridge's laboratory at the MNI focuses on the molecular genetics of mitochondria and the identification and characterization of mitochondrial disease genes. His lab developed the first animal models to investigate the transmission and segregation of mtDNA, pioneered functional cloning methods to identify the genetic defects in individual patients with autosomal recessive mitochondrial disease, and incorporated next generation sequencing methods to rapidly identify the spectrum of genetic mutations associated with these disorders. His lab is now using proteomic tools to characterize the mitochondrial protein interactome, with a view to discovering the networks where individual proteins work, and to investigate how these networks are altered in disease states.

Dr. Shoubridge has published widely on mitochondrial disease with over 150 peer-reviewed articles, book chapters, reviews and editorials to his name. Among his honours and awards, he has been an International Research Scholar of the Howard Hughes Medical Research Institute and a Senior Investigator of the Canadian Institutes of Health Research (CIHR). He currently holds research grants from the CIHR, the Muscular Dystrophy Association, and the United Mitochondrial Disease Foundation, among others.

Dr. Shoubridge was the recipient of the Jacob's Ladder award for outstanding research in Neurogenetics in 2006, the Established Investigator Award from the MNI in 2009, and the Champion of Genetics Award from the Canadian Gene Cure Foundation in 2012. Dr. Shoubridge was elected as a Fellow of the Royal Society of Canada in 2004 and named a Fellow of the Canadian Institutes for Advanced Research in 2006.

As Chair of McGill's Department of Human Genetics, Dr. Shoubridge provides leadership to continue its tradition of excellence in teaching and research. As part of the Faculty Leadership Council, he advises the Dean on all academic matters pertaining to the Department, while continuing to pursue his own successful research program. Additionally, he oversees the recruitment of leading scientists to the Department.

Please join us in congratulating Dr. Eric Shoubridge on his re-appointment and in wishing him the greatest success in continuing to build on the Department's excellence and enhance its outstanding international reputation.
Dr. David Eidelman

Vice-Principal (Health Affairs)

Dean of the Faculty of Medicine
Dr. Lesley Fellows

Vice-Dean, Academic Affairs
September 14, 2018