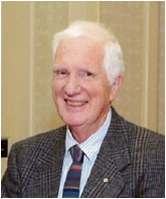 "The Pollin Prize is an elegant example of philanthropy at work," said Dr. Charles Scriver. "The prize is focused on research in the area of pediatrics and it emphasizes research that over time benefits the lives of many people. From my personal point of view, I am pleased to acknowledge the important role played by colleagues and support at McGill."

Dr. Scriver, considered among McGill's most influential scientists and teachers, played a seminal role in establishing the field of modern biochemical genetics. He is renowned for developing methods of treating children afflicted with a variety of genetically determined metabolic diseases and he was instrumental in the development and implementation of the Quebec Network of Genetic Medicine. Now all babies born in the province are routinely screened for a variety of genetic diseases. In addition, Dr. Scriver is recognized as an important early advocate of public health.

Congratulations!
Read complete McGill press release

—

PREVIOUS AWARD ANNOUNCEMENT
Dr. Charles R. Scriver
Alva Professor Emeritus of Human Genetics, Professor Emeritus of Pediatrics, is the recipient of the American Pediatric Society's highest award: the John Howland Medal.

This award has been given since 1952 to honor those who, by their contribution to pediatrics, have aided in its advancement.
Read more here.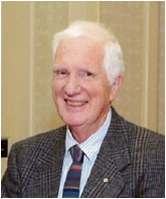 « Le Prix Pollin est un exemple éloquent de philanthropie active », a déclaré le Dr Charles Scriver. « Il récompense les recherches en pédiatrie et privilégie surtout les travaux qui, à terme, permettent d'améliorer la vie de nombreuses personnes. J'aimerais par ailleurs souligner le rôle important qu'ont joué mes collègues et l'aide que j'ai reçue à McGill. »

Le Dr Scriver, qui fait partie des chercheurs et professeurs les plus influents de McGill, a joué un rôle essentiel dans l'épanouissement de la génétique biochimique moderne. Renommé pour les interventions qu'il a mises au point dans le traitement de diverses maladies métaboliques génétiques infantiles, il a aussi été l'artisan de la mise en place du Réseau de médecine génétique du Québec. Aujourd'hui, chaque enfant né dans la province est systématiquement soumis à des tests de dépistage pour différentes maladies génétiques. Le Dr Scriver est également reconnu pour son action en faveur de la santé publique.

Félicitations !
Lire le communiqué de press complet de McGill

—

ANNONCES DE PRIX ANTÉRIEURS
Le Dr Charles R. Scriver
Professeur émérite titulaire de la Chaire Alva en génétique humaine et Professeur émérite en pédiatrie est le lauréat de la Médaille John Howland, la plus haute distinction décernée par la Société américaine de pédiatrie.

Créé en 1952, ce prix est décerné à ceux qui, par l'entremise de leur contribution à la pédiatrie, en ont permis l'avancement.

Lisez encore plus ici.