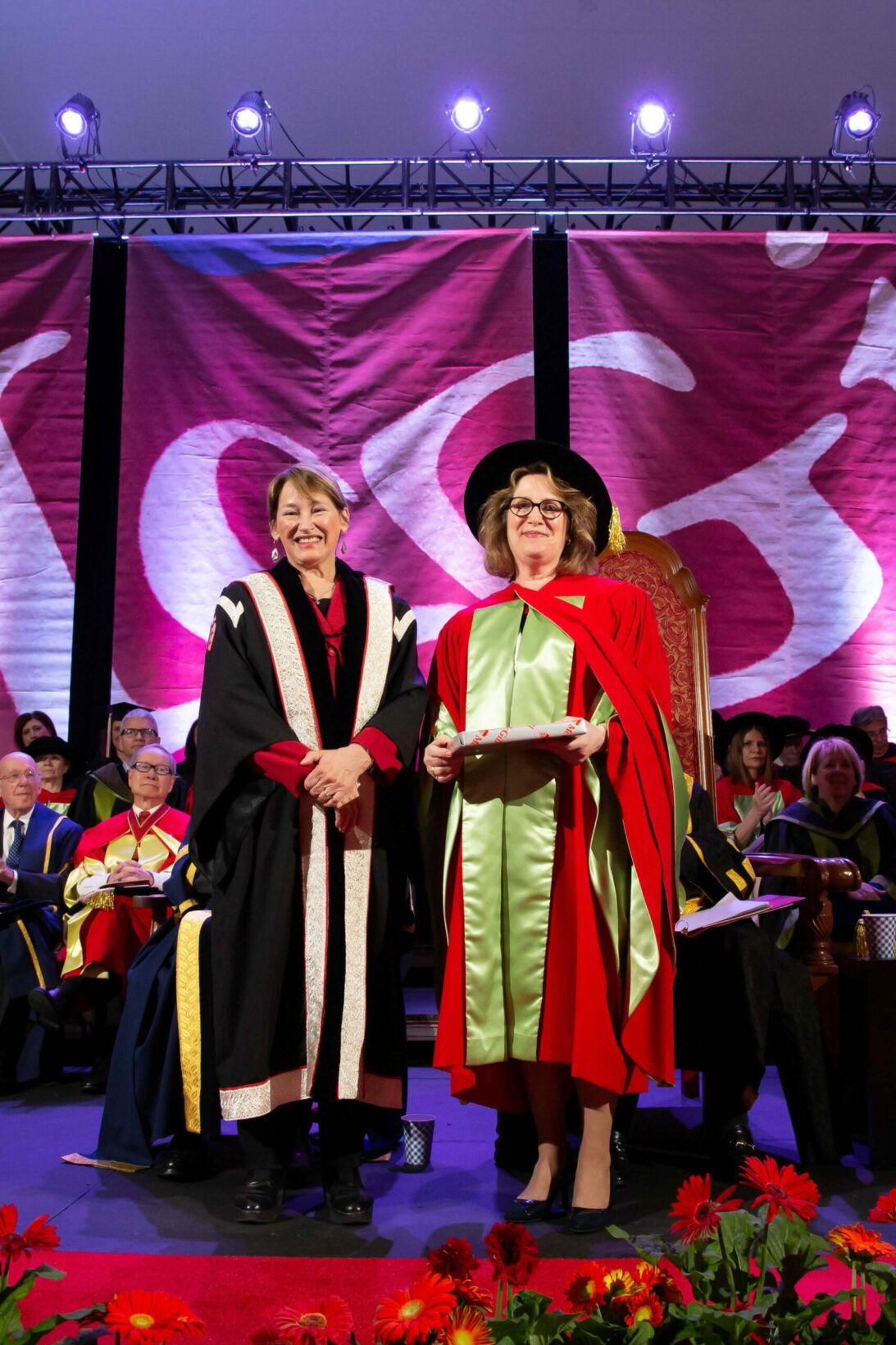 Dr. Chantal Autexier, Professor in the Department of Anatomy and Cell Biology is the 2019 recipient of The David Thomson Award for Graduate Supervision and Teaching. The award, which was presented to Dr. Autexier during McGill University's Spring Health Sciences Convocation ceremony recognizes an outstanding faculty member who has been supervising graduate students for longer than 10 years.

"Supervision of graduate students in my laboratory starts with teaching best practices of academic research integrity," explains Dr. Autexier of the approach she takes with regard to these responsibilities. "My door is always open to discuss experiments or any other lab, course, or career related issues. For all graduate students, regardless of their future desire to pursue an academic career, I ensure they are aware of what a research career entails. My goal is that they acquire a comprehensive skill set, including teaching, communication, problem-solving and critical analysis, that is applicable to varied careers."

Dr. Autexier earned her graduate degree from the Department of Microbiology & Immunology at McGill University and completed postdoctoral training with Dr. Carol Greider at Cold Spring Harbor Laboratory in New York. She joined McGill University as a faculty member in 1997. She serves as the Graduate Program Director of the Cell Biology Graduate Program. Dr. Autexier's research focus is on understanding how telomere maintenance, which is critical for genome stability and cell survival, is altered in cancer and premature aging syndromes. She has trained over twenty graduate students who have pursued further graduate and postdoctoral training and contributed to research as university professors and research professionals and teaching in academic and private sectors.

The impact of the care that Dr. Autexier gives to each student is apparent. One of her current graduate students illustrates this well, noting that, "The sincerity with which Dr. Autexier devotes her attention to individual student needs is a rare quality among professors, and makes all the difference for students struggling to find the strength to continue with their studies."

Says Dr. Autexier: "It is truly an honour to be recognized by current and former graduate students as a role model whose teaching philosophy and mentorship positively impacted their training and career."

Congratulations Dr. Autexier!

July 16 2019