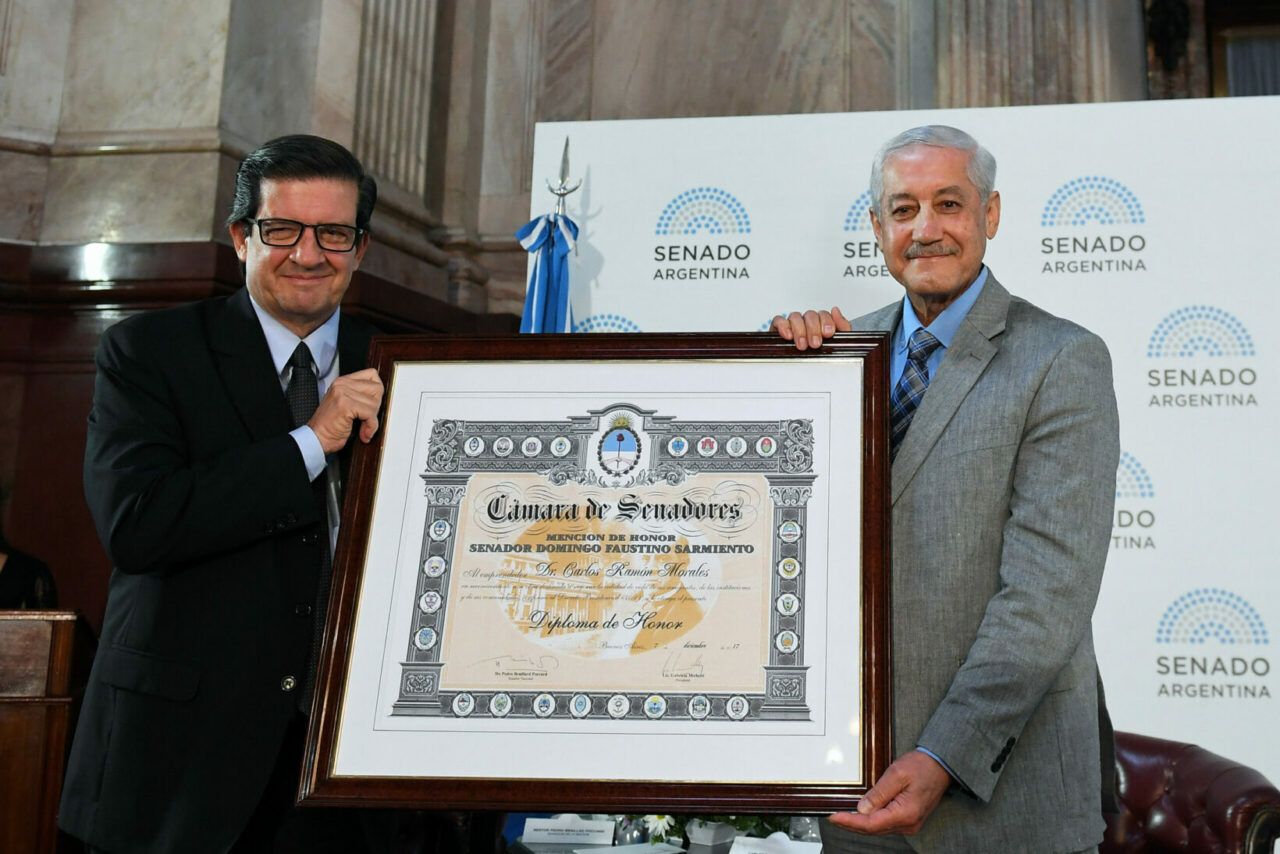 On December 7, 2017 Dr. Carlos Morales, Professor in the Department of Anatomy and Cell Biology at McGill University's Faculty of Medicine was honoured with the "Mención de Honor Senador Domingo Faustino Sarmiento," the highest recognition of the Honorable Senate of Argentina awarded to a person involved in sports, cultural, professional and/or academic activities for his entrepreneurial work aimed at improving the quality of life of his fellows, institutions and communities.

Dr. Morales received the award, presented by Senator Pedro Néstor Braillard Poccard in the Salón Azul of the Senate, in recognition of his scientific and academic achievements.

"I received this distinction with happiness and humility," says Dr. Morales of the award. "My scientific work in the field of lysosomal biology and male reproduction would not have been possible without the bench work of my students and postdoctoral fellows who worked hard under my guidance over the past 35 years at McGill University, as well as the excellent collaborators who shared insights and resources to the advancement of our field of research."

During the ceremony the Senator provided an overview of Dr. Morales' contributions and he received greetings from international colleagues, friends and family members.

Congratulations Dr. Morales!

March 26, 2018