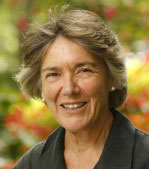 Dr. Ann C. Macaulay, Professor of Family Medicine and Director of the Participatory Research at McGill (PRAM) in the Department of Family Medicine is the recipient of the 2012 Royal College Visiting Professorship in Medical Research.

This visiting professorship provides medical students and residents with the opportunity to meet established researchers from other Canadian centres in order to promote medical research as a career choice. The visiting professor interacts with both undergraduate medical students and residents through rounds and other teaching sessions across departments.

Many of the Royal College's awards recognize vital qualities in specialist physicians such as a lifelong contribution to medical education, extraordinary leadership, and a tendency to work above and beyond established norms of practice and health care. By honouring remarkable physicians each year, we formally recognize the core qualities that distinguish a Fellow of the Royal College.

Awards that support visiting professorships
(All restricted nominations)

The John G. Wade Visiting Professorship in Patient Safety and Simulation-based Medical Education

Janes Visiting Professorship in Surgery

K.J.R. Wightman Visiting Professorship in Medicine

McLaughlin-Gallie Visiting Professorship

Royal College Balfour M. Mount Visiting Professorship in Palliative Medicine

Royal College Visiting Professorship in Medical Research

To read more about the Royal College of Physicians and Surgeons of Canada's awards, visit their website.

February 14, 2012