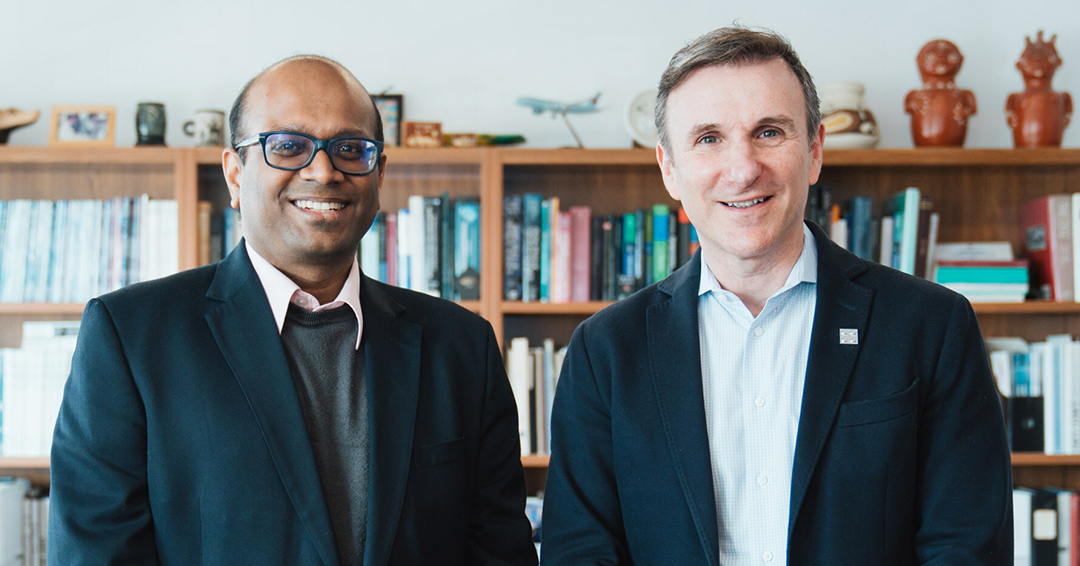 The Douglas Mental Health University Institute is proud to announce a major investment from RBC Foundation that will allow their teams to create an innovative family intervention program for young patients followed at the Douglas Institute.
This new collaboration will improve the quality and frequency of the engagement with families and the support network of youth who seek help on an ad-hoc and ongoing basis, enabling them all to better navigate these life challenges.
This announcement coincides with the arrival of Lena Palaniyappan, MD, PhD, who takes office as the Inaugural Director of the Centre of Excellence for Youth Mental Health in the midst of a growing demand for youth mental health care. The Douglas Institute observed a 122.5% increase in admissions of patients under 25 years old over an eight-year period before the COVID-19 pandemic. An increase that puts additional pressure on the services offered at the Douglas and illustrates the glaring needs to ensure better mental health care for young people in Quebec.
"Several programs at the Douglas Institute make family involvement a central part of their clinical work by holding regular family meetings, support groups and information sessions about mental illness to educate loved ones," says Dr Palaniyappan. The support of our corporate partners is essential in order to unify the efforts of all our teams and to strengthen the help we already provide to young people and their families."
"Supporting the mental well-being of young people is in line with our values at RBC and our desire to continue to have a positive impact in our societies, where the needs are. It is therefore natural for us to be able to support the expertise of the youth mental health teams at the Douglas Institute through our donation, so that they in turn can achieve their mission: to improve the mental health of all, today and tomorrow," says Rosie Caputo, Regional Vice President, Business Financial Services, Quebec East Region.
Gustavo Turecki, MD, PhD, Scientific Director of the Douglas Research Center and Chief of Psychiatry, CIUSSS Montreal West Island, is thrilled with the clinical advances that will be possible thanks to the specialist's recruitment and this new investment: "We are privileged to be able to benefit from the unique expertise of Dr. Palaniyappan and to receive the support of RBC Foundation, who is making an important gesture for youth mental health in Quebec. We must continue to move research and care forward in order to make discoveries that can improve the lives of young patients and allow them to recover as quickly as possible," he concludes.
The Canadian Institute for Health Information estimates that 20% of young Canadians are affected by a mental health disorder or mental illness. The majority of symptoms of these psychiatric disorders appear before the age of 25.