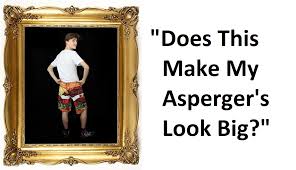 The Donald Cohen Series builds community capacity to address the unmet needs of families affected by autism through education, dialogue and knowledge exchange.

Please join our 2014-15 series kick off fundraising event with a very special national comedy tour:

"Does This Make My Asperger's Look Big?"
with Comic Michael McCreary.
Friday, October 17, 2014
(doors open at 7:00 p.m., show starts at 7:30 p.m.)
853 Sherbrooke St. West

Arts Building

McGill University

You can get free tickets to the show by making a donation to the Series*:

$20 Donation – One regular seat

$40 Donation – One premium seat (closer to the stage)

$500 Donation – Premium box with six seats

To make a donation, click here.

*Please leave a note saying how many seats you would like to reserve!

Pick up your tickets at the theatre doors starting 7:00 p.m. on the day of the event. The show will start at 7:30 p.m.

For information:

Tel: (514)-412-4400 Ext. 23038

Email: autism@mcgill.ca

Sep181000