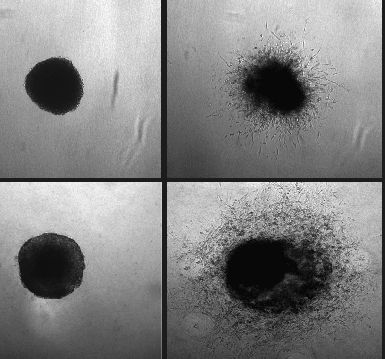 A new study by scientists at the Montreal Neurological Institute and Hospital of McGill University reveals that the surface of aggressive tumour cells lack the strong molecular 'glue' responsible for binding normal cells together. This allows tumour cells to break away, detach from their neighbors, and spread to other regions of the body.

"We were concerned that previous research showed that N-cadherin, an adhesive molecule, was important for both normal tissue organization, as well as tumour metastasis," says Dr. David Colman, Director of The Neuro and corresponding author of the study. "We therefore decided to further investigate this apparent paradox."

Read the McGill press release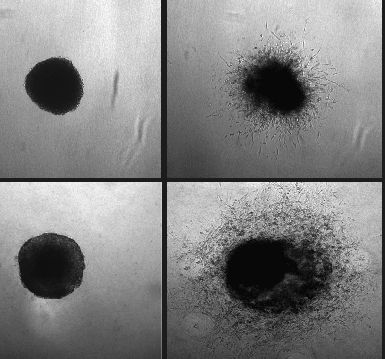 Une nouvelle étude menée par des chercheurs de l'Institut et hôpital neurologiques de Montréal de l'Université McGill révèle que la surface de cellules tumorales agressives est dépourvue de la forte « colle » moléculaire qui lie les cellules normales ensemble. Cela permet aux cellules tumorales de se détacher de leurs voisines et de se propager à d'autres régions du corps.

« Nous avons été interpellés par les recherches antérieures qui montraient que la N-cadhérine, une molécule adhésive, avait un rôle déterminant tant dans l'organisation de tissu normal que dans la formation de métastases », dit le professeur David Colman, directeur du Neuro et auteur-ressource de l'étude. « Nous avons donc décidé de scruter ce paradoxe apparent. »

Lire le communiqué de presse de McGill