Catherine-Anne Miller, CNS, Brain Tumour Program, was honored with the Brain Tumour Foundation of Canada 2015 Award for Excellence in Neuroscience Nursing at the recent Canadian Association of Neuroscience Nursing Conference in Newfoundland. Catherine-Anne was also selected to receive the 2014-2015 Ingram School of Nursing Award for Excellence in Preceptorship/Advising for the course NUR2 624.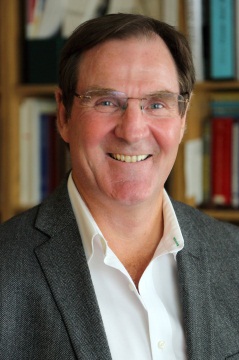 Alan Evans has been elected by the vote of all Organization for Human Brain Mapping (OHBM) members as the new Chair of the organization. The OHBM is the primary international organization dedicated to using neuroimaging to discover the organization of the human brain. Dr. Evans was a founding member of the OHBM in 1995.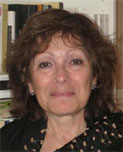 Edith Hamel, for receiving the 2014 John J. Day Award of Excellence from the Heart and Stroke Foundation of Québec. This $10,000 award recognizes excellence among Québec researchers. Dr. Hamel hosted an event of the Heart and Stroke Foundation on June 4, providing donors with a stimulating and informative lecture and hands-on tour of her laboratory.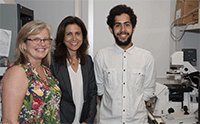 Aaron Demedeiros-Howe, 2014 recipient of the Tony Proudfoot Training Fellowship in ALS Research. Thanks to the ALS Society of Quebec and their pivotal support of the Tony Proudfoot Training Fellowship in ALS Research at The Neuro, first year Masters student Aaron Demedeiros-Howe has been able to conduct his thesis research in the lab of Dr. Heather Durham. Along with members of the Durham lab and a transnational team of researchers from Canada, France and Israel, Aaron has been working to discover how changes in microRNA affects the function of motor neurons. This research is being conducted in the hopes of one day being able to prevent motor neuron death and dysfunction, and thus finding a cure for this devastating disease.