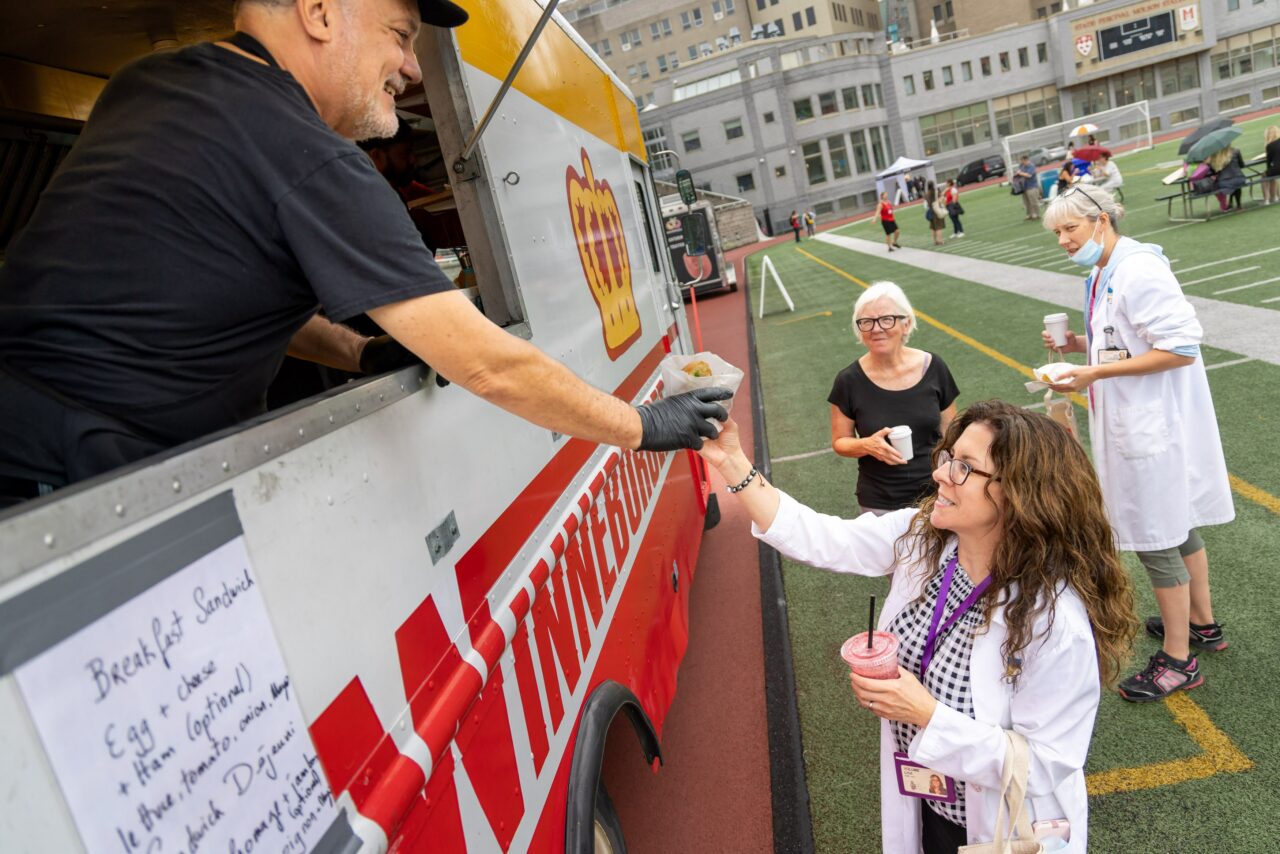 Registration is now open for our second Faculty of Medicine and Health Sciences COMMUNITY CELEBRATION BREAKFAST for administrative and support staff on JUNE 14 to celebrate your MANY contributions. (Check out photos from last year's event here.)  Food and activity details below.  Please register by June 12 (registration is mandatory).
Practical info:
When: Wednesday, June 14, between 9 a.m. and 12 p.m.  
Where: Molson Stadium field, 475 Pine Avenue West, Montreal (in case of rain the event will move to the Tomlinson Fieldhouse – we'll send you an email if this happens.) 
Registration: Please register by June 12, so that we can provide accurate details to our vendors.  Note: you can choose 1 food and 1 beverage option. Registration is mandatory.  
Event tickets & directions: Prior to the event, you will receive e-tickets to redeem for your food and drinks.  We will also send you directions to the event site.  
FOOD & ACTIVITY DETAILS:  
DOOR PRIZES: 
Be sure to fill out a raffle ticket at the event. Winners will be announced during the event and contacted by email.
A HUGE thanks to our incredibly generous sponsors!!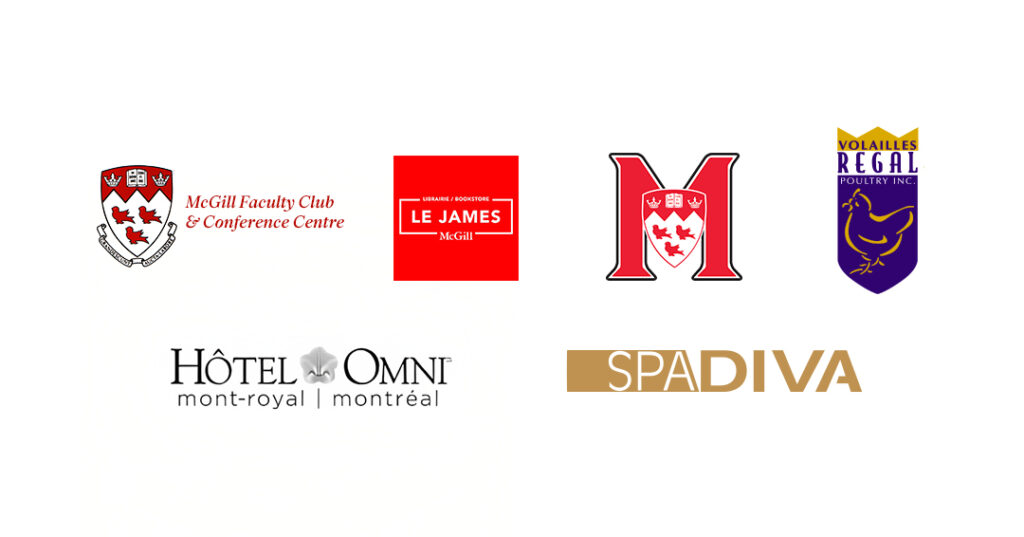 FOOD & BEVERAGE TRUCKS:
   Returning vendors: 
New vendors: 
Water fountains are available at the site. In line with our sustainable event practices, we encourage you to bring your own water bottle. 
ENTERTAINMENT: 
Live music  
Photobooth 
Games and sports  
FITNESS:  
Yoga: Hosted by McGill Athletics yoga instructors, Jessica Tweed and Liliana Ospina, you are invited to drop-in for yoga sessions under the sun! All levels are welcome. First come, first served (capacity of 30 per session). Mats will be provided. Wear appropriate athletic wear and sunscreen. Please bring your own water bottle. And don't forget your picnic blanket!
 
COMMUNITY OUTREACH:  
Project Lotus: The brainchild of a partnership with Logifem and McGill University, Project Lotus is a community-based research initiative that aims to create post-shelter support programs to meet the needs of women who go on to long-term housing after living in a shelter.  You are invited to a key decorating activity! A key symbolizes autonomy and independence as women leave their shelters and take a step forward in their lives. For this activity, bring along your house or office key to decorate alongside your colleagues and have fun!  Drop-in activity. Capacity of six at a time. Decorating materials will be provided. Drying time <1 hour. A limited quantity of new keys will be available if you're unable to bring your own. 
Chez Doris: One of Montreal's most prominent charitable organizations, Chez Doris offers a range of services and programs to meet the most basic and immediate needs of vulnerable women and women living on the streets at its 24/7 shelter. Meet Chez Doris staff and learn more about their ongoing and future projects. FMHS attendees are invited to donate desperately needed items for the summer season:
Clothing (new or gently used):  
leggings (small or medium)  
hoodies (all sizes)  
T– shirts (no large text, neutral colours, all sizes) 
underwear (small) 
summer shoes & running shoes (comfortable and practical in good condition)
summer dresses  
shorts 
Hygiene products:  
deodorant  
shampoo & conditioner  
soap bars 
toothbrushes & toothpaste 
EMPLOYEE WELLNESS: 
FMHS CREATIVES' CORNER: 
Calling all artists, photographers, jewelers, writers and craftspeople! We are pleased to host the FMHS Creatives' Corner – a space where you can showcase and present your special projects and pieces with our community. If you would like to participate, please contact us.  
Questions? Please contact rsvp.fmhs-fmss@mcgill.ca.