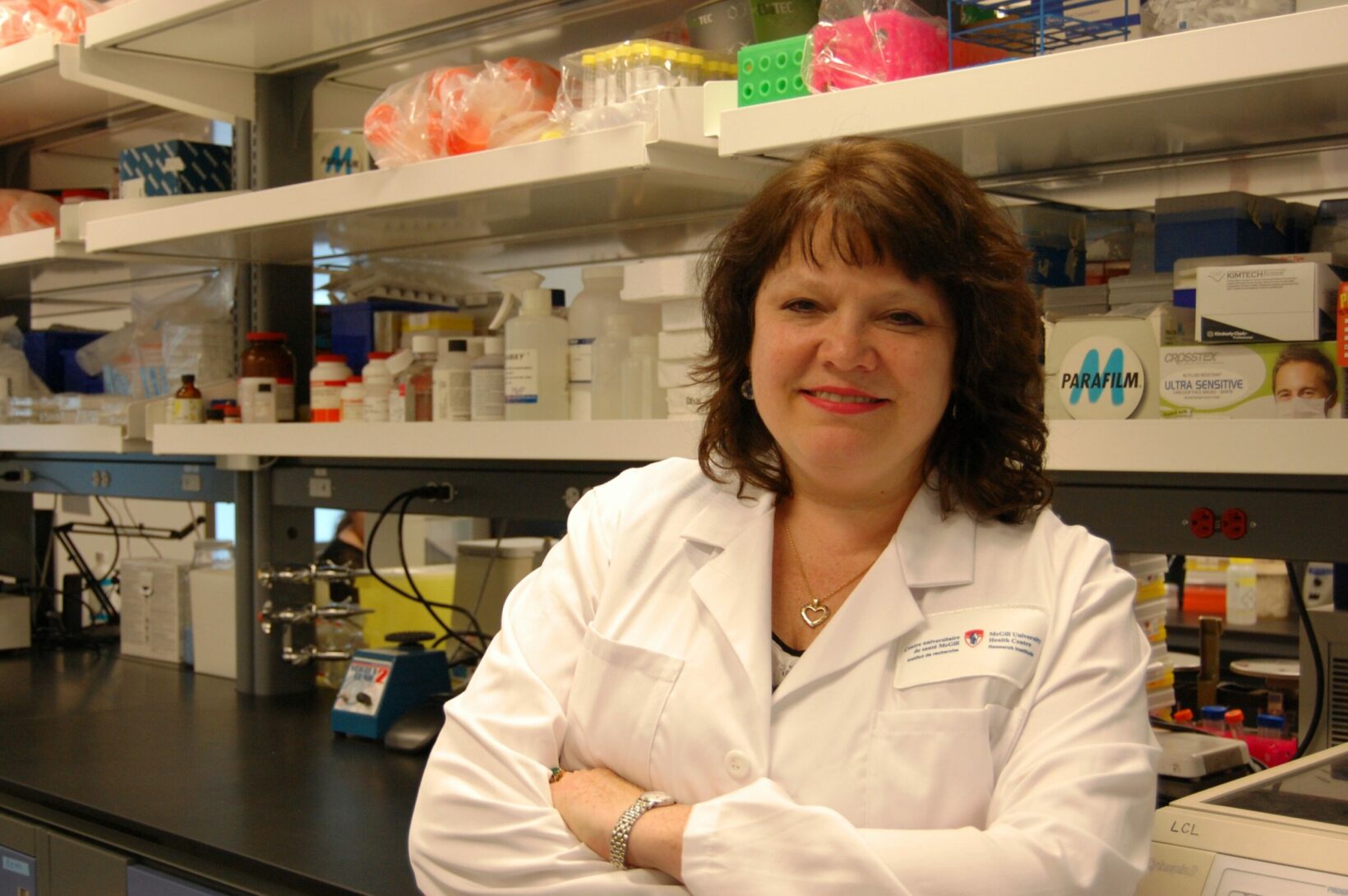 Dr. Christine McCusker, Associate Professor, Department of Pediatrics, McGill University and Director, Division of Allergy & Immunology, Montreal Children's Hospital was recently honoured as the inaugural recipient of the Canadian Society of Allergy and Clinical Immunology's (CSACI) F. Estelle R. Simons Award for Research.

The F. Estelle R. Simons Award for Research is presented to a CSACI member in recognition of his or her exemplary research in the field of Allergy, Asthma, and Immunology. Dr. McCusker received the award during the CSACI Annual Dinner on October 1, 2016.

"Being the first recipient of the F. Estelle R. Simons Research award is a great honour," says Dr. McCusker. "My research program has yielded exciting results which I hope will one day change the way allergies and asthma are treated.  The recognition of my Canadian peers gives me the forward momentum that is sometimes essential – especially during grant season!"

A pediatrician and allergist at the Montreal Children's Hospital, Dr. McCusker also teaches undergraduate and graduate level immunology and organizes the UGME Defense Block for medical students at McGill. She has a fundamental research lab at the Meakins-Christie Laboratories at the Research Institute of the McGill University Health Centre.  Her research, named one of the top 10 discoveries of the year (2015) in Quebec, focuses on the role of early life environments in the education of the immune system and the prevention of asthma and allergies in children and studying a novel treatment for allergies and asthma.  She is the principal investigator for C-PRIMES, the Canadian registry for patients with primary immunodeficiency.  She was honored by the Canadians for Health Research organization as Researcher of the Month in February 2016.

Congratulations Dr. McCusker!

December 1, 2016