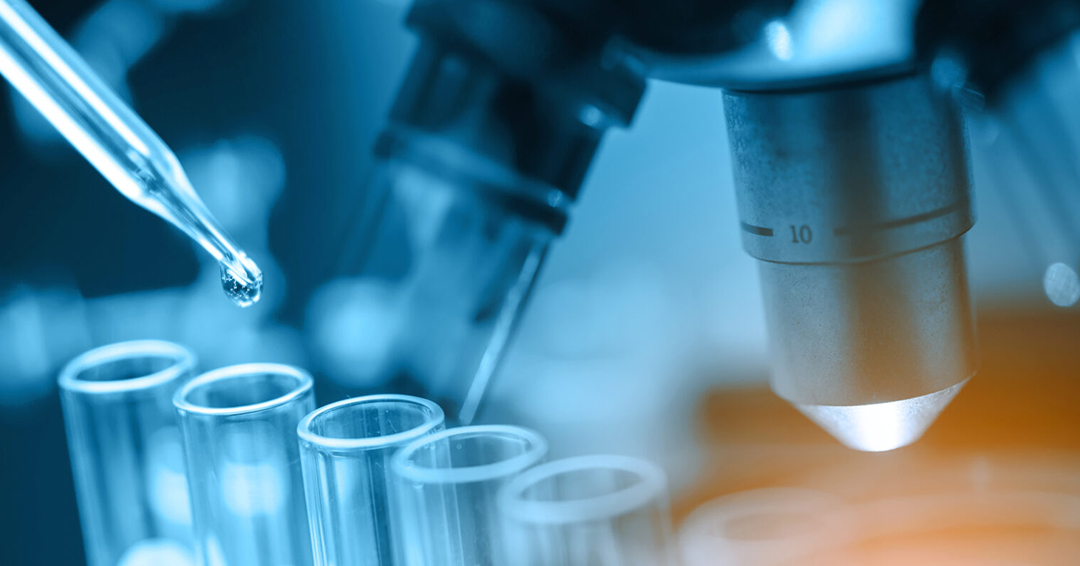 Thirty McGill research projects funded through the John R. Evans Leaders Fund for innovative tools and infrastructure
Today, the Honourable Randy Boissonnault, Minister of Employment, Workforce Development and Official Languages, on behalf of the Honourable François-Philippe Champagne, Minister of Innovation, Science, and Industry, and the Honourable Mark Holland, Minister of Health announced more than $96 million to support 329 research infrastructure projects at 54 universities across the country through the Canada Foundation for Innovation (CFI)'s John R. Evans Leaders Fund (JELF). Thirty McGill researchers received grants totalling $10 million. The recipients also received matching funds from the Quebec government for their research endeavours for a total research investment of over $20 million. The funding was announced as part of a suite of national science and research investment.
The John R. Evans Leaders JELF helps universities attract top talent in diverse fields of research by providing them with the highly specialized research infrastructure they need to excel.
"I would like to thank the CFI and the Government of Quebec for their generous investments in world class research and innovation through the John R. Evans Leaders Fund," said Martha Crago, Vice-Principal (Research and Innovation). "Through this Fund, McGill's talented researchers can acquire the cutting-edge tools and infrastructure they need to embark on ambitious projects across disciplines, including tackling climate change through machine learning, and advancing the critical work of vaccine development. My congratulations are extended to all the researchers who received funding today."
From Alzheimer's to marine mussels
Among the thirty researchers who received funding through the JELF is Udunna Anazodo, Assistant Professor and William Dawson Scholar in the Department of Neurology and Neurosurgery. With the grant, Dr. Anazodo and co-investigator Professor Pedro Rosa Neto, of the Department of Psychiatry, will acquire an ultra-high-resolution positron emission tomography (PET) device that will be integrated into a whole-body ultra-high field magnetic resonance imaging (MRI) system to study astrocyte dysfunction, a significant biological process related to Alzheimer's disease and other types of dementia. This world-first ultra-high-resolution PET/MRI system dedicated to brain imaging will enable novel discoveries in neuroscience across biological scales, at unparalleled spatial precision.
For researchers, nature can provide guidance to design functional materials in a sustainable manner, offering solutions to pressing environmental challenges. With JELF funding Noémie-Manuelle Dorval Courchesne, an Associate Professor in Chemical Engineering and a Canada Research Chair (Tier II) in Biologically-Derived Materials, will acquire state-of-the-art spectroscopic and imaging tools to study marine mussels, and specifically their byssus – a material featuring a tough, self-healing fibrous core covered by a hard yet flexible coating – at the nanoscale. The research findings can be applied to creating sustainable polymers, developing wearable devices, and advancing tissue engineering techniques.
The devastating impact of COVID-19 on health and the economy has underscored the importance of basic research and domestic vaccine capacity. With JELF support, Paul Wiseman, Professor in the Department of Chemistry, and co-applicant Brian Ward, Professor in the Department of Medicine, will focus on vaccine development, specifically how plant-made virus-like particle (VLP) influenza vaccines interact with the immune system. Although the vaccines produced using this Canadian-developed technology work, there are fundamental questions about their mechanisms of action, including transport, delivery, and receptor binding, that need to be understood to fully exploit their potential. The project will utilize a state-of-the-art laser scanning microscope to track VLPs in immune cells, optimizing immune responses, and inform preparedness efforts against future infectious challenges like pandemic influenza.
List of CFI JELF-funded projects at McGill: