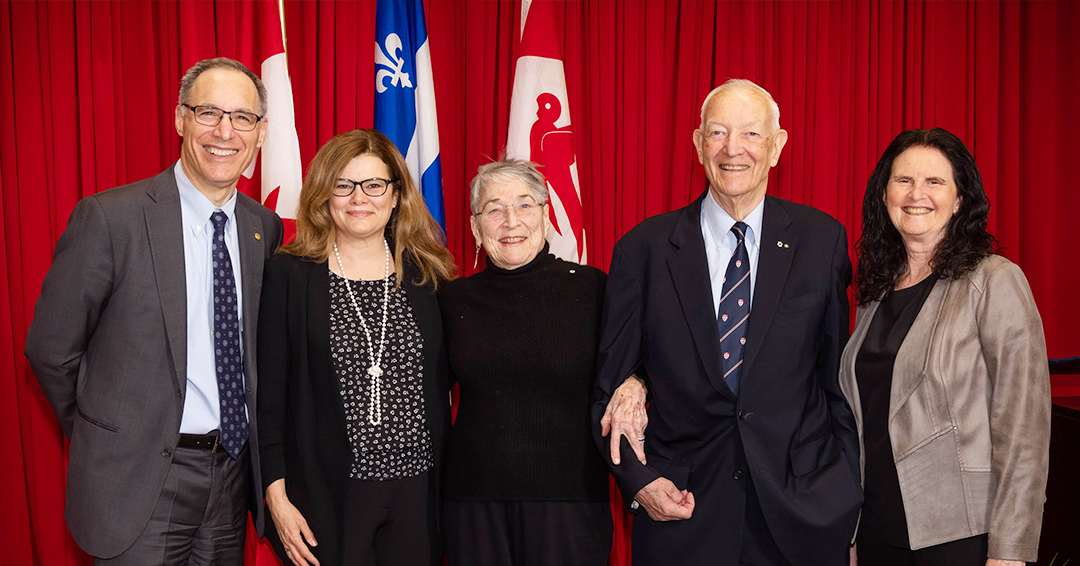 On May 12, 2022, the Faculty of Medicine and Health Sciences celebrated the incredible growth and success of McGill's Institute of Health Sciences Education (IHSE) – an internationally recognized leader in advancing medical and health sciences education.  
More than 50 interdisciplinary scholars, clinicians, students, staff, donors and friends gathered that evening to reflect on the past, present and future of the IHSE; the event was also organized as an occasion to recognize Sylvia and Richard Cruess, two prominent scholars and visionary leaders who have made significant contributions to medical and health sciences education scholarship. 
The event featured speeches from Elizabeth Anne Kinsella, PhD (Director of the IHSE), Yvonne Steinert, PhD (founding Director of the IHSE and former Director of the Centre for Medical Education), David Eidelman, MDCM (Vice-Principal of Health Affairs and Dean of the Faculty of Medicine and Health Sciences), Robert Sternszus, MDCM (Faculty member at the IHSE and the Department of Pediatrics), Sylvia Cruess, MD (Emeritus Professor at the IHSE), and Richard Cruess, MD (Emeritus Professor at the IHSE).  
IHSE: Past, Present and Future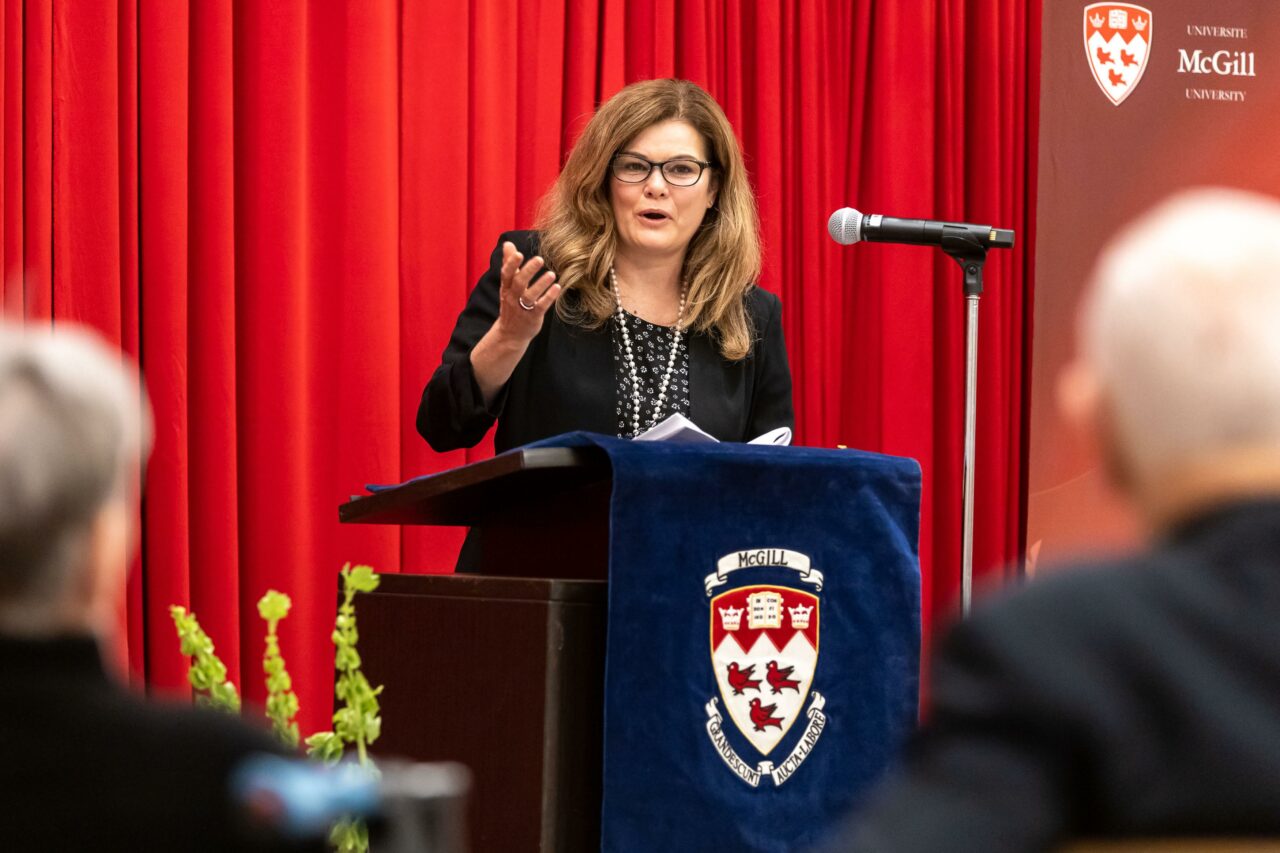 Prof. Kinsella opened the evening by noting that several decades ago, medical and health sciences education was a new field with little recognition. At that time there were few locations to advance scholarship or where graduate students could study in the field of health sciences education. The IHSE was founded to change that, by offering a hub where educational researchers can work together to advance knowledge within an interdisciplinary health sciences education community, and where cutting-edge graduate education programs can be developed to prepare future researchers and leaders.
Prof. Kinsella went on to share a story about Drs. Sylvia and Richard Cruess that revealed their deep commitment to the IHSE community: "When I was being interviewed for the Director position, I asked the Cruesses what they thought the most important thing for a new Director to do would be. Their response was emphatic and unhesitating – 'You have to take care of the community!'"  
And a strong community is indeed one of the hallmarks of the Institute.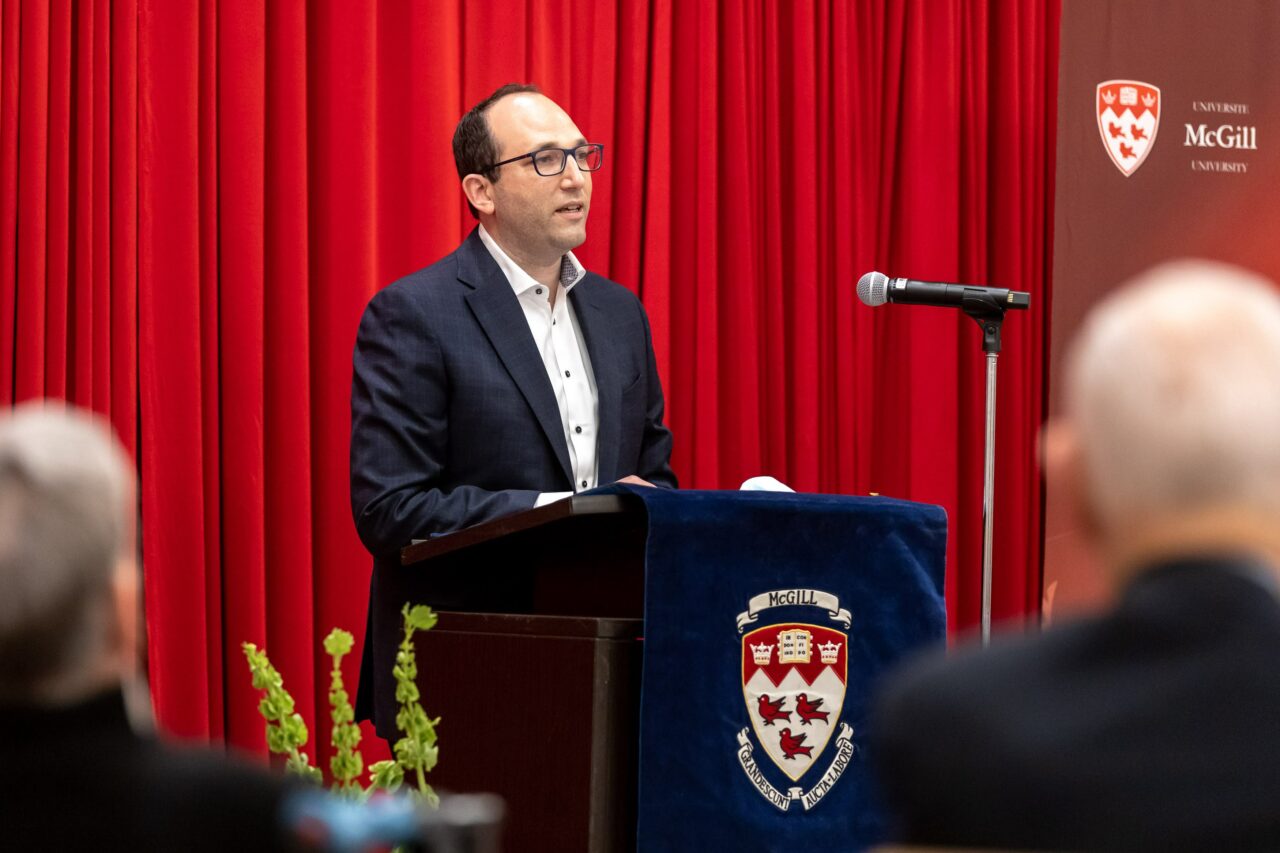 Dr. Robert Sternszus also reflected on the IHSE community and its culture in his remarks: "The IHSE is a diverse, forward-thinking, respectful, collegial and multi-disciplinary space where people feel at home […] this culture is the secret sauce of the IHSE."
Since its establishment in 2019, the IHSE has expanded its mandate as an inclusive and interprofessional academic home for faculty and graduate students involved in health sciences education research and practice. The IHSE is expanding its graduate education programs, scholars are being appointed to the Institute, and visiting students and researchers are traveling across oceans to visit this innovative hub of medical and health sciences education.
Prof. Kinsella shared that, moving forward, her vision for the IHSE is "to strengthen the opportunities for growth and collaboration by bringing together researchers, clinicians, educators, and students from across disciplines and professions […] and promoting recognition of the importance of education, educational excellence, and educational scholarship across our health care system."  
Legacy of Drs. Sylvia and Richard Cruess 
It is without a doubt that two major visionaries contributing to the IHSE's establishment and accomplishments are Drs. Sylvia and Richard Cruess. Through collaborative research and teaching, transformative leadership, mentorship and sponsorship, the Cruesses have created a legacy in the field of medical and health sciences education. In addition, they are internationally known for their seminal research and writing on professionalism, professional identity formation, and medicine's social contract.  
Professor Yvonne Steinert eloquently described that the duo continues to inspire everyone through "their deep commitment to McGill and the IHSE, their passion for education, their incredible curiosity and willingness to learn, their sharp and inquisitive minds, and their overwhelming sense of professionalism and social responsibility."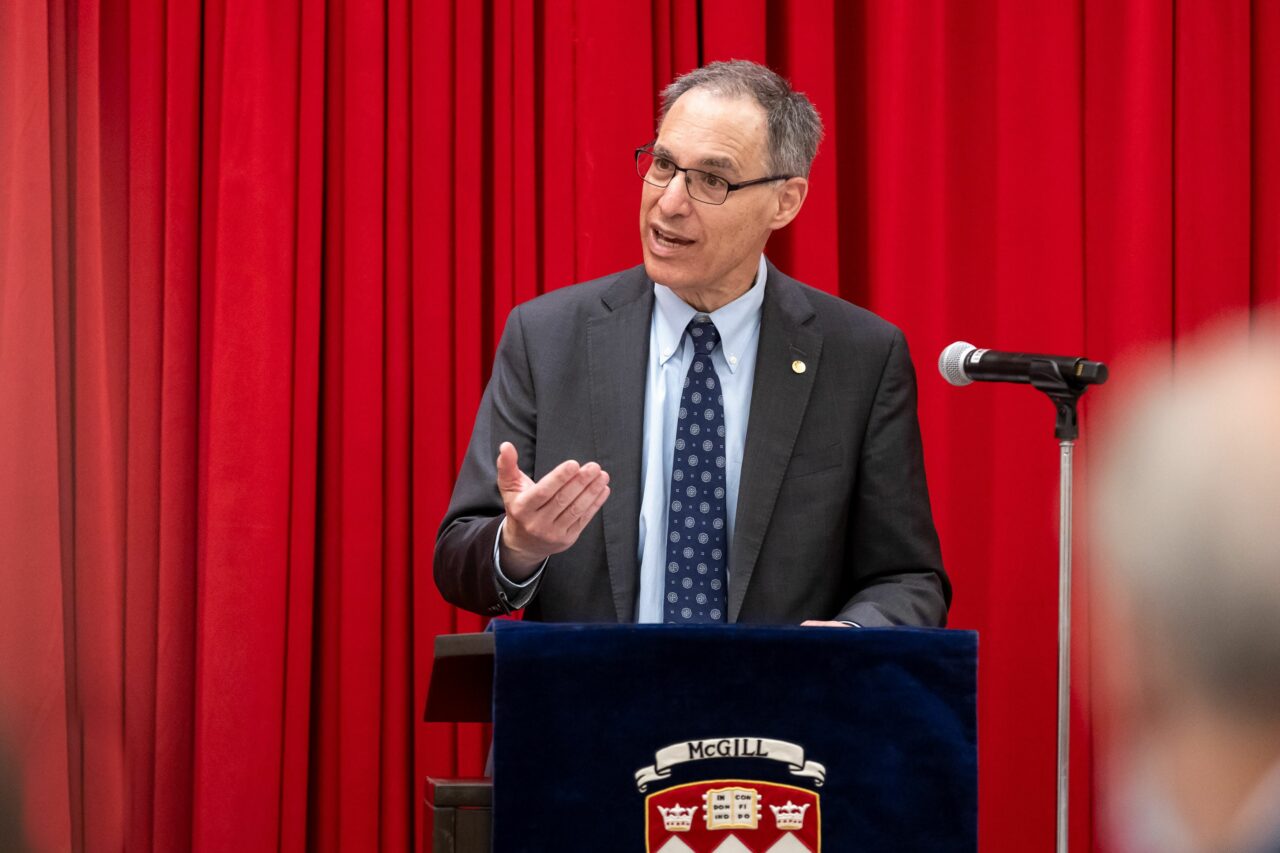 Dr. David Eidelman reaffirmed how important the Cruesses have been, and continue to be, to the advancement of the Faculty's mission: "[They] embody the values of professionalism, and they compassionately teach it to those around them. These values are instilled in the IHSE, contributing daily to the Faculty's mission of excellence in health sciences education, research and care for our patients."  
Following the outpouring of admiration and support from the guests, the Cruesses shared stories of their own professional trajectories, and how they became involved in the scholarship of medical education and identity formation.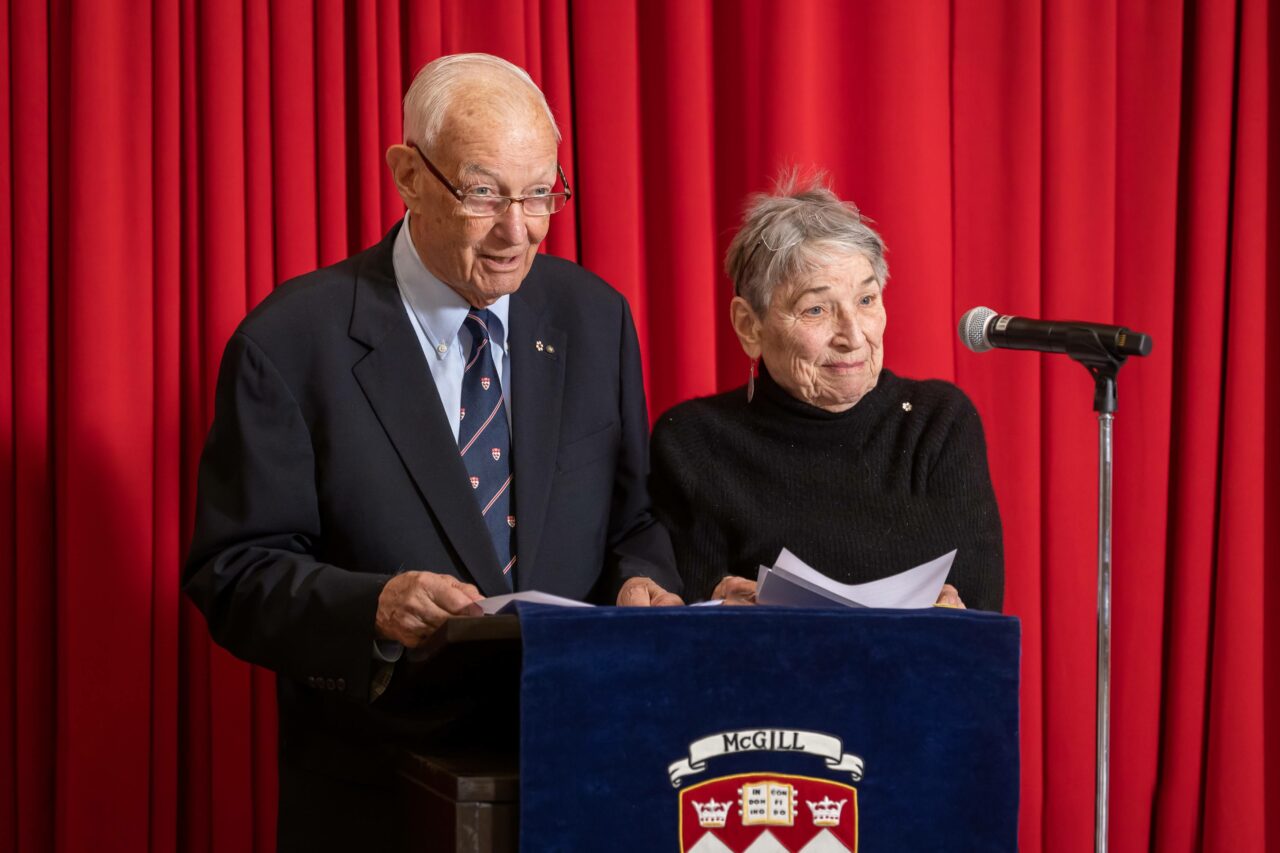 They ended their speech with words of appreciation to all in attendance: "To every one of you, we thank you for today, for being who and what you are, and for what you have meant to us."  
This celebration was commemorative as speakers reflected upon and guests learned about the historical significance of the IHSE, the profound contributions by the Cruesses, the Institute's focus on advancing scholarship in this exciting field, and its hope and vision for the future.
On behalf of the Faculty, we express our congratulatory wishes to the IHSE and to Drs. Sylvia and Richard Cruess!
Check out our photo gallery below for more photos (click on any of the photos to view as a slideshow). Photos by Owen Egan.  
To learn more about the Cruesses, we invite you to read "Happy Retirement, Drs. Sylvia and Richard Cruess." 
To learn more about the IHSE, please visit their website at https://www.mcgill.ca/ihse.