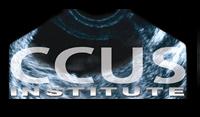 May 25th – 26th, 2013.

Sainte-Justine University Health Center, Montreal.

This year, in a two-day, multi-track event, The Critical Care Ultrasound Institute continue in the direction of integrating bedside ultrasound into the clinical practice of acute care, and they will explore – with a series of fascinating lectures from local and international speakers – a number of common practices based on culture and dogma rather than physiology and evidence. Also, for the first time, they have put together an exciting pediatric programme which will run on the second day, and be the first of its kind in Canada. As always, expect a lot of hands-on workshops including pathology, as well as space-limited small group workshops on critical care techniques such as percutaneous tracheostomy, precutaneous pigtail insertion and trans-cranial doppler. If you work in the ED, the ICU, the OR, the wards, or in pre-hospital care, and you look after severely injured or critically ill patients, then these two days are tailor-made for you.

Target audience: critical care, anesthesia, emergency medicine, internal medicine, hospitalists, paediatricians, obstetrician-gynecologists,residents, medical students, nurses.
Click here to register
For more information or questions contact the coordinator at: marieevedesrosiers@ccusinstitute.org

2013 CCUS Brochure
Scientific program
March 14, 2013