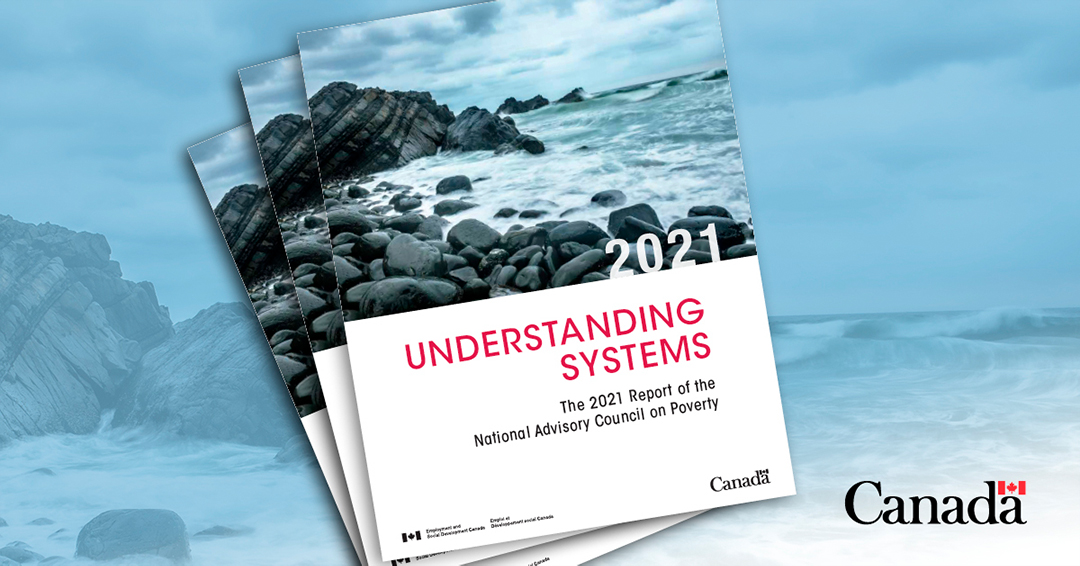 Pandemic disproportionately impacted marginalized groups, says McGill's Anne Andermann, member of the National Advisory Council on Poverty which authored the report
Canada's poverty rate fell from 14.5% to 10.1% between 2015 and 2019— a 30% reduction, according to a new report by the National Advisory Council on Poverty (NACP), Understanding Systems: The 2021 Report of the National Advisory Council on Poverty, released on December 10. In real terms, over 1.3 million Canadians have been lifted out of poverty, including 435,000 children and 45,000 seniors.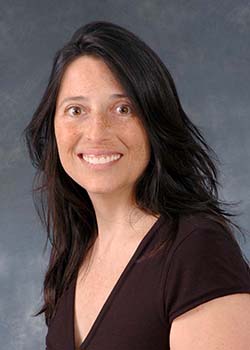 "This is good news," says Council member Anne Andermann, MDCM, Associate Professor in McGill's Department of Family Medicine. "The Government of Canada has met the interim target of the national Poverty Reduction Strategy to reduce poverty by 20% by 2020, relative to 2015 levels."
But these stats don't tell the whole story, cautions Dr. Andermann. "The numbers conceal some of the deep inequities that persist in our society, especially for populations that have been increasingly marginalized by the pandemic."
These populations include Black Canadians, racialized Canadians, Indigenous people, persons living with disabilities, single mothers and 2SLGBTQ individuals. Because the report relies partly on pre-pandemic data, the impact of the pandemic on the poverty rate isn't fully reflected. However, based on Canada-wide consultations with people living in poverty as well as support organizations, the Council was able to get a good idea, noting that marginalized populations "had higher infection rates and experienced higher rates of job loss…. COVID-19 has also helped shine a light on workers who do not have access to paid sick leave…. Many workers were left with little choice but to go to work sick." (p. 40).
The report does see a silver lining in terms of insights we have gained during the pandemic: COVID-19, it writes, "has caused people, governments and organizations to re-examine existing structures, assumptions and programs. It has demonstrated that many of our systems do not work for everyone. It has created a great deal of empathy and an opportunity to do things differently. As we transition from pandemic life, it is essential that we equitably include those who have been the most impacted in recovery efforts." (p. 4).
Dr. Andermann explains that in the coming years, we will start to see the data emerging of the true impacts of the pandemic. "There are concerns," she says "that the pandemic is undoing years of progress on the Sustainable Development Goals (SDGs), and this will require even more concerted efforts and investment in policies and programs to mitigate the negative impacts of the pandemic and promote greater health equity."
Listening to the community
The NACP was established in 2019 to advise the Canadian government on poverty reduction and provide an annual progress report as part of its Poverty Reduction Strategy. The 10-member Council includes people with lived experience, community leaders, experts, academics and practitioners working with disadvantaged groups. Dr. Andermann,  an Associate Professor in the Department of Family Medicine and Chair of the Social Accountability Working Group of the College of Family Physicians of Canada, has focused her research and practice on identifying ways for frontline health care professionals and policy-makers to better support underserved populations, ideally to prevent poverty in the first place (www.mcgill.ca/clear/products).
Dr. Andermann feels that it was important for the Council to get out into the community, to hear directly from Canadians living in poverty as well as the organizations that support them. "Together, we met with over 600 individuals from across the country in over 20 conversations on issues that matter to those living in poverty," she explains. "The insights and expertise that we heard helped shape our understanding of poverty in Canada and our recommendations for what we can do to address it."
Among those insights were many that touched on how poor access to health care exacerbates people's financial struggles. During the health and poverty engagement session, participants told the Council about challenges related to accessing medication, dental care, eye care and mental health care, including limits to medication and other coverage through provincial and territorial plans. They also lamented low investment in prevention, noting that "Funding for housing, food security, education, child welfare, transportation, early learning and child care, etc., can improve health outcomes and reduce the need for spending in health care." Added one participant: "Health does not start with medical care, and this is why poverty is such a health care issue." (p. 87).
Dr. Andermann, for one, is hopeful that in building back better post-COVID there is an opportunity to redesign the structures that lead to poverty and thereby create more inclusive and supportive social environments across the life course. "We also need to future-proof our social systems and better prepare for other threats to health that can transcend national borders such as climate change or artificial intelligence and the spread of disinformation, which is already starting to impact patients in our clinics and hospitals," she says.
Read the full report: Understanding Systems: The 2021 Report of the National Advisory Council on Poverty
Comments, thoughts or suggestions about the report or about poverty reduction in general? Email the Council: EDSC.CCNP-NACP.ESDC@hrsdc-rhdcc.gc.ca.