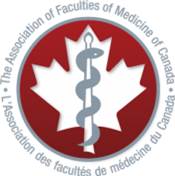 The Association of Faculties of Medicine of Canada (AFMC) recognizes excellence in Canadian medical faculties with a number of distinguished awards relating to medical education.
The AFMC Awards include:
Descriptions of each award, along with the nomination process is available on the AFMC website: http://www.afmc.ca/awards-e.php
The nomination deadline for each of the six awards is November 8, 2013.

Electronic submissions are preferred and can be forwarded to awards@afmc.ca.
The awards will be presented at the Canadian Conference on Medical Education (CCME) in Ottawa, Ontario from April 26 – 29, 2014.
October 17, 2013