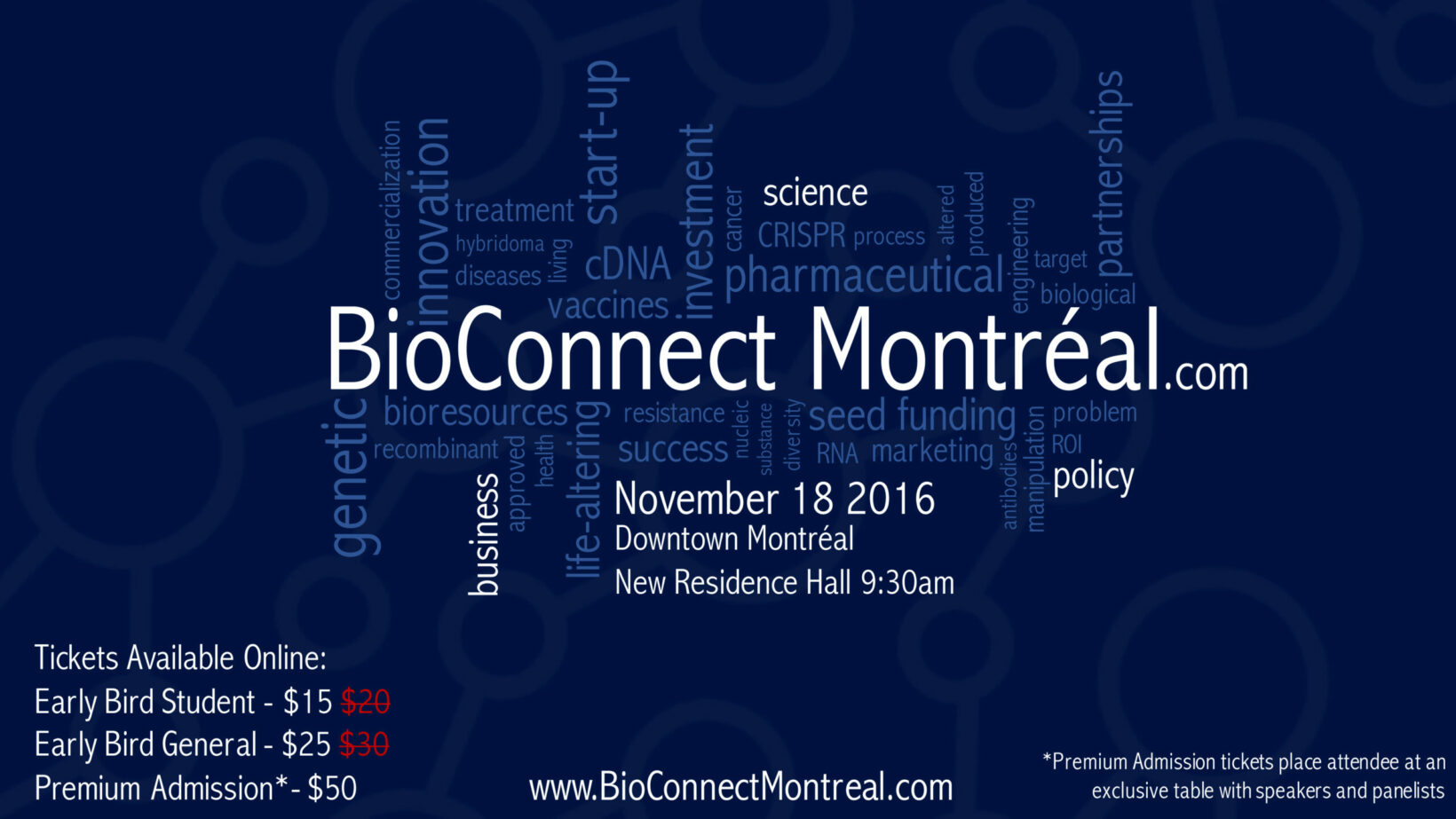 From Bench to Bedside
Where: McGill New Residence Hall (3625 Av. du Parc) Downtown Montreal.
When: Friday November 18, 2016, 9:30 a.m. – 7:00 p.m.

BioConnect 2016 will focus on bringing speakers and guests from scientific, business, and policy backgrounds to discuss how advances and contributions from their respective fields will help in the development and commercialization of groundbreaking biotechnology. This full-day event will include keynote presentations, a panel discussion, poster presentations, and a networking cocktail.

Continental breakfast, lunch, and cocktail are all included.

Tickets and Registration are available online: www.bioconnectmontreal.com

(Early Bird Student – $15, Early Bird General – $25, Premium Admission – $50)
For more information, please visit www.bioconnectmontreal.com or email bioconnectmontreal@gmail.com

October 24, 2016