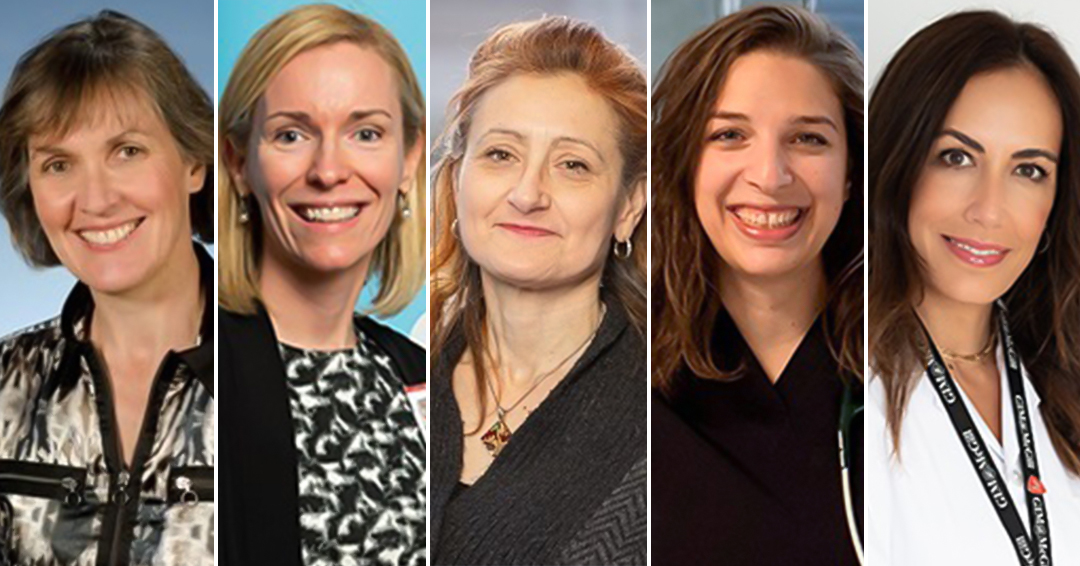 CAMCCO-L is the first Canadian platform for interdisciplinary training in perinatal research on medications complementary to university trainings, funded by the Canadian Institutes of Health Research
Dr. Louise Pilote, Dr. Evelyne Vinet, Dr. Natalie Dayan, Dr. Isabelle Malhamé, Michal Abrahamowicz, Ph.D., and Dr. Sasha Bernatsky from the Research Institute of the McGill University Health Centre (RI-MUHC) are joining forces with some forty other researchers from across the country and beyond, to launch the Canadian Mother-Child Collaborative Training Platform (CAMCCO-L).
Researcher Anick Bérard from CHU Sainte-Justine and Université de Montréal is piloting the program focusing on the impact of medications taken during pregnancy. CAMCCOL's first cohort of 19 students will begin training on October 6 with the goal of becoming future leaders in perinatal drug research.
Made-to-order training
Guided by the principles of equity, diversity and inclusion, the CAMCCO-L training platform is a new virtual learning model. It offers specialized online courses, professional research training workshops, including seminars on patient-oriented research, discussion forums, a Summer School on drug development, in addition to Canadian and international professional internship opportunities with CAMCCO-L mentors.
From parent to patient partner
CAMCCO-L also aims to train patient partners in perinatal research. Fathers, mothers, pregnant women, and families with or without sick children can register on the CAMCCO-Lwebsite. Free and adapted sessions are available now and several others will be added soon.
Medications and pregnancy
To fully appreciate the risks and benefits associated with taking medications during pregnancy, both for the fetus and the mother, it is necessary to acquire knowledge in epidemiology, genetics, toxicology, methods of causal analysis, and to make the most of artificial intelligence modelling. CAMCCO-L complements the traditional discipline-based academic options with transdisciplinary and intersectoral training that will better equip the researchers of tomorrow.
To learn more and to discover the 2022-2023 CAMCCO-L student bursary recipients
Read the press release
Visit the Canadian Mother-Child Collaborative Training Platform website