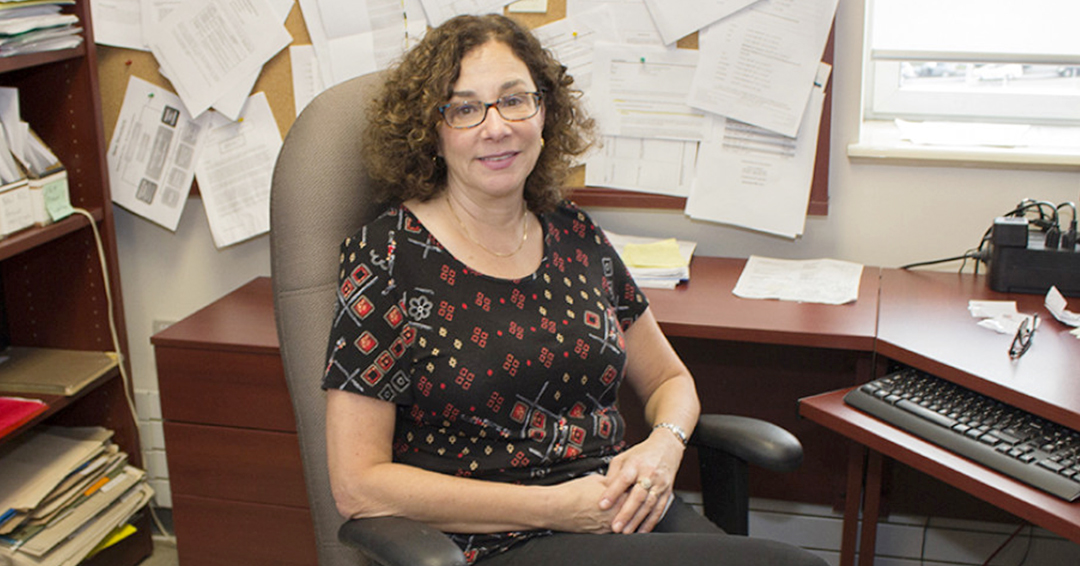 Despite the potential deadliness of a pulmonary embolism (a blood clot that travels to the lungs from the deep vein of a leg), the condition may frequently be misdiagnosed or under-diagnosed, warns Dr. Susan Kahn, Director of the JGH Centre of Excellence in Thrombosis and Anticoagulation Care.
As a result, pulmonary embolisms may often go untreated, thereby contributing to a mortality rate of nearly 20 per cent, adds Dr. Kahn, who is a Senior Investigator in the Lady Davis Institute at the JGH, as well as the Canada Research Chair in Venous Thromboembolism.
Dr. Kahn made the remarks, following the recent publication of an article, of which she is the lead author, in the prestigious New England Journal of Medicine. The co-author is Dr. Kerstin de Wit, a physician with expertise in venous thrombosis and emergency medicine, and a researcher at the Kingston Health Sciences Centre in Ontario.
According to Dr. Kahn, pulmonary embolism affects an average of 30,000 Canadians a year, causing stabbing chest pains, coughing, difficulty in breathing, a rapid pulse and possibly even death. It is the most dangerous and most potentially life-threatening form of venous thromboembolism, in which a blood clot develops in a large vein.
Dr. Kahn's team has previously demonstrated that about half of those who are diagnosed with pulmonary embolism have functional and exercise limitations one year later. The quality of life for patients with a history of pulmonary embolism is poor, making timely diagnosis and expert management crucial.
"The good news is that blood clots are preventable and treatable if discovered early."
"In practice, it may be diagnosed as some other problem, such as pneumonia," Dr. Kahn says, adding that some physicians might not think the patient has pulmonary embolism, which is why a proper diagnostic test is not conducted.
"The good news is that blood clots are preventable and treatable if discovered early," Dr. Kahn notes.
For this reason, she has emphasized training for physicians,  especially those in high-risk settings, such as primary care offices, emergency rooms, in-patient medical and surgical wards, and intensive care units. As well, she strongly favours public education to ensure early diagnosis.
"Although there are many risk factors," she says, "proper attention to prevention and treatment can enable us to reduce the incidence and recurrence of venous thromboembolism and its complications, such as pulmonary embolism."
The article by Dr. Kahn and Dr. de Wit in the New England Journal of Medicine is a clinical overview of what is currently known about pulmonary embolism, including its diagnosis, treatment, management and patient follow-up.
In addition to reviewing the latest research and the existing clinical practice guidelines, the article presents the main areas of uncertainty that need to be addressed to ensure the optimal care and management of patients who are at risk for a pulmonary embolism.
Related: 
Susan R. Kahn, M.D., and Kerstin de Wit, M.B., Ch.B., M.D. Pulmonary Embolism. N Engl J Med 2022; 387:45-57 DOI: 10.1056/NEJMcp2116489