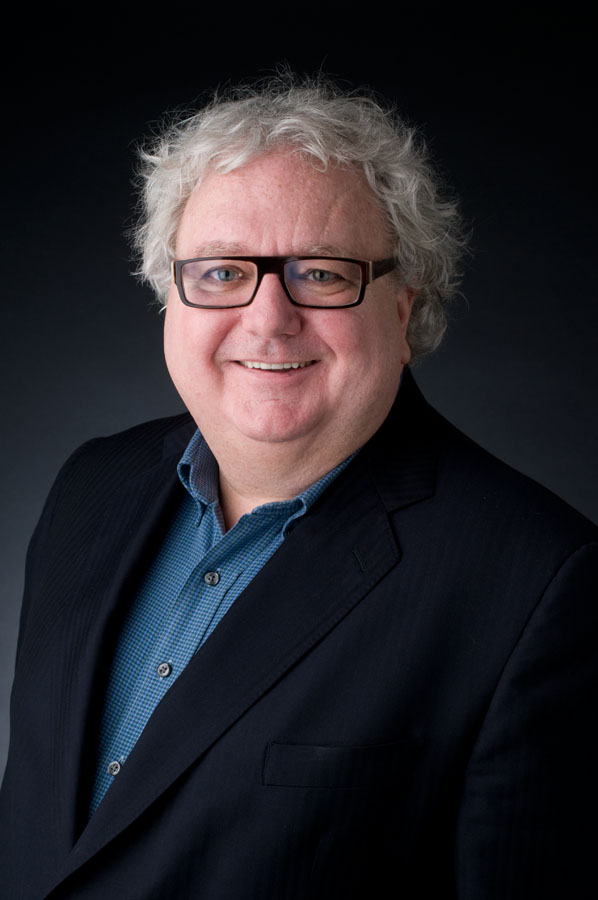 Dr. Bernard Lapointe, Eric M. Flanders Chair in Palliative Medicine, Director of Palliative Care McGill University and Chief of Palliative Care Services at the Jewish General Hospital has been selected as the 2017 winner of the Canadian Society of Palliative Care Physicians (CSPCP) Lifetime Achievement Award in recognition of his sustained and lasting contribution to palliative medicine and to the CSPCP.

"I am deeply honoured to receive this award of appreciation from my peers. I am also truly grateful for the mentoring I received by two of the previous recipients of this Award, Dr. Balfour Mount and Dr Ina Cummings," says Dr. Lapointe. "The fact that three of McGill's palliative care leaders have been recognized with the CSPCP Lifetime Achievement Award speaks to the leadership, vision and support of our Faculty of Medicine. I accept this award with the knowledge that more than ever, all Canadians need and deserve access to palliative care, and I am determined to hold the goal that the 'know how' and the 'know how to be' necessary to quality end-of-life care continue to be taught to our students."

Born in Montréal, Dr. Lapointe began his career in family medicine not long after graduating from the Université de Sherbrooke medical school. He has dedicated his career to the care of the dying, at all levels and across provincial and national jurisdictions. He has provided palliative care to patients, advocated for them, and conducted research to find new analgesic solutions to address their pain.

In the mid 1980s, when HIV/AIDS was front-page news and the mysterious illness sent shivers of fear into the hearts and minds of most people, Dr. Lapointe undertook the challenge of providing palliative care to patients in one of Montréal's busiest HIV/AIDS clinics, La Clinique Médicale l'Actuel.

From 1989 to 1991, he raised his commitment to addressing the needs of the dying by becoming the Chief of the Bureau of Care Treatment and Support at the Federal Centre for AIDS (Health Canada). In 1991, he returned to full-time medical practice at the Royal Victoria Palliative Care Service.

Dr. Lapointe was appointed Director of Palliative Care Services in the Université de Montréal Hospital Centre in 1998, and in 2001 he became the Chief of the Division of Supportive Care and Palliative Care at the Jewish General Hospital, a role he holds to this day. In addition, he is an associate professor of palliative medicine in McGill University's Departments of Family Medicine and Oncology. He has held the Eric M. Flanders Chair in Palliative Medicine at McGill University since 2009.

Advocating for people with terminal conditions, Dr. Lapointe has served on numerous boards. He is the past-president of the Palliative Care Association of Quebec and the Canadian Hospice Palliative Care Association. He served on the boards of the International Association for Hospice Palliative Care, and the Canadian Society of Palliative Care Physicians. Presently, he is a member of the Société Québécoise des Médecins en Soins Palliatifs. He is the Chair of the International Congress on Palliative Care. Held every other year in Montréal, the 2016 event attracted over 1600 participants from 51 countries. Dr. Lapointe is already at work with a planning and scientific committee to organize the 22nd International Congress to be held in October 2018.

In addition to direct care, advocating and policy development on a national and international scale, and dissemination of information at Congress, Dr. Lapointe commits some of his time to researching new analgesic approaches to ease the suffering of the dying. His present research is in clinical trials and is based upon a cannabinoid extract and a drug developed from components of puffer fish. He also researches support for family caregivers of patients at the end of their lives.

Dr. Lapointe's outstanding contributions to all aspects of palliative care have been recognized far and wide. In 2002, he received the Golden Jubilee Medal in commemoration of the 50th anniversary of Her Majesty Elizabeth II Accession to the Throne. In 2007 he was awarded the 2007 Canadian Hospice Palliative Care Award of Excellence, and in 2012 he received the Diamond Jubilee Medal in commemoration of the 60th anniversary of Her Majesty Elizabeth II Accession to the Throne. In 2016, he received le prix Reconnaissance, the highest recognition from the Association Québécoise de Soins Palliatifs. An award in his name, the Bernard Lapointe Annual Award, was created by the West Island Palliative Care Residence to recognize excellence in palliative care teaching.

Dr. Lapointe's wide-ranging and enduring contributions to care, advocacy and research in the realm of palliative care are truly outstanding and of benefit to all.

Dr. Lapointe will be honoured at the Awards & Social evening during the 13th Annual Advanced Learning in Palliative Medicine Conference in Edmonton on Friday, June 2nd, 2017.

Congratulations Dr. Lapointe!

March 31, 2017