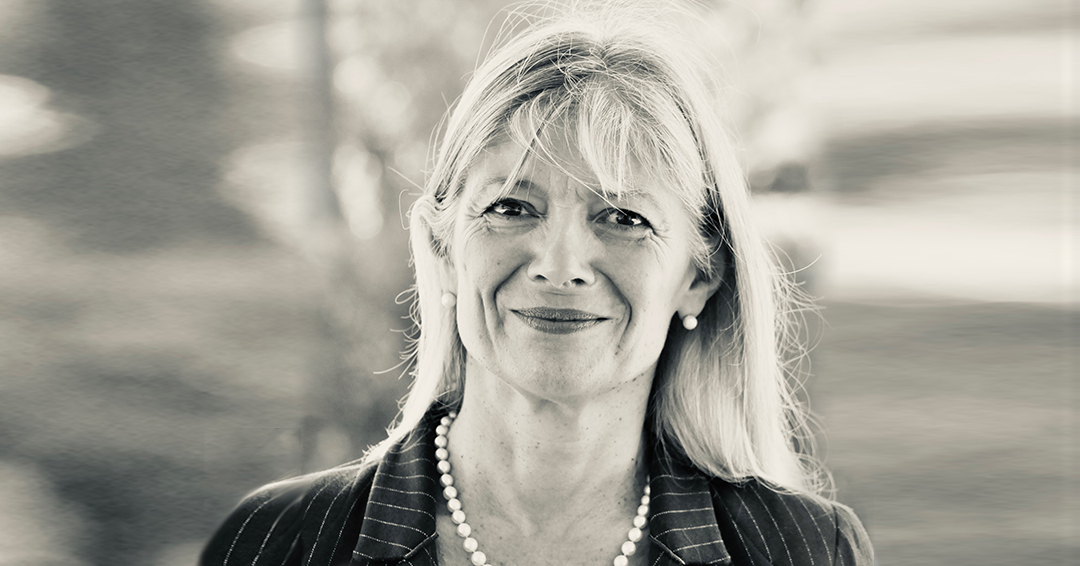 The recipient of the 2022 Louis and Artur Lucian Award is Barbara Casadei, MD, D.Phil., from Oxford University. The award, established through a bequest to McGill University by the late Olga Leibovici to honour her two brothers, was designed to recognize outstanding research in the field of circulatory diseases by a scientific investigator or group of investigators whose contribution to knowledge in this field was deemed worthy of special recognition. 
The Lucian Award at McGill University has been bestowed annually since 1978 and provides opportunities for the McGill community to interact and collaborate with the world's greatest cardiovascular researchers. 
Dr. Casadei, who is the British Heart Foundation Chair of Cardiovascular Medicine and honorary consultant cardiologist at the John Radcliffe Hospital, received the award this year in recognition of her seminal work on the molecular mechanisms underlying atrial fibrillation and heart failure. Her work has focused on the role of nitric oxide signaling in these pathologies. Her work has elucidated the role of a "neuronal isoform" of nitric oxide synthase (nNOS) in cardiomyocytes in the regulation of adrenergic responses, excitation-contraction coupling, atrial repolarization and myocardial remodeling after myocardial infarction. Importantly, over the years, Dr. Casadei has continued to advance the field and has identified tetrahydrobiopterin-regulated nNOS, as a cardioprotective mechanism in diabetic cardiomyopathy.  
"Dr. Casadei's innovative research, which links cell-based studies in human heart tissue to experimental models of human disease and clinical trials, has provided new insights on nNOS and nitroso-redox imbalance in heart disease. Her work has enormous therapeutic potential and her recent studies using large population cohorts will help define the clinical potential. We are extremely honoured to have Prof Casadei as the Lucian awardee," says Rhian Touyz, MBBCh, PhD, Scientific Director of the Research Institute of the McGill University Health Centre and a member of the award selection committee. 
Recipients of the award receive both a $75,000 monetary prize and an invitation to spend one to two weeks at McGill to give a formal Lucian Lecture, to have interchanges with members of the McGill community, and possibly to undertake a research collaboration with McGill investigators in the field of circulatory diseases. 
Dr. Casadei did her training in medicine and cardiology at the University of Pavia and Oxford. She subsequently completed her D.Phil. at the University of Oxford. She was appointed Senior Fellow of the British Heart Foundation (BHF) and was promoted to Professor and British Heart Foundation Chair. In 2014, she became the lead of the Myocardial Biology Theme of the Oxford BHF Centre of Research Excellence and Deputy Head of the Division of Cardiovascular Medicine. 
She is an international leader in her field. She is past-president of the European Society of Cardiology (ESC) and during her mandate she founded EuroHeart, an initiative supporting the assessment and improvement of quality of cardiovascular care in Europe, the cardiovascular Patient Forum, and the Women in the ESC. She is active in scientific advisory boards of prestigious institutions and research funding bodies nationally and internationally.  
Congratulations Dr. Casadei! We look forward to welcoming you to McGill. 
Dr. Casadei will speak at the May 9 MUHC Department of Medicine Medical Grand Rounds with a talk titled "Fortune sides with those who dare." Info. 
For more information on the Louis and Artur Lucian Award, visit: https://www.mcgill.ca/lucianaward/