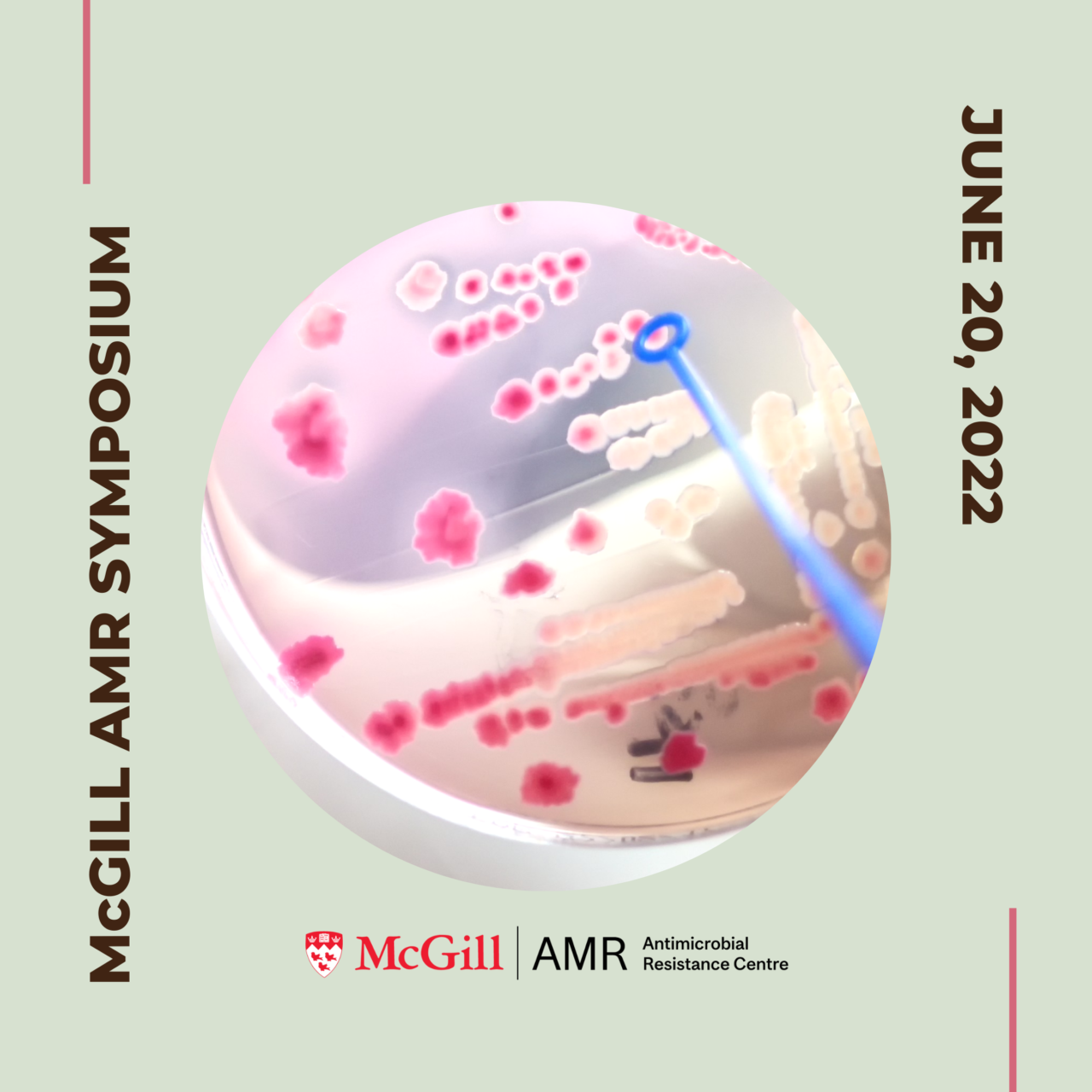 On Monday, June 20, 2022, the McGill Antimicrobial Resistance (AMR) Centre will host its second annual symposium, both in-person at the McGill University Faculty Club and online.
"The symposium will be a much-awaited opportunity to see old colleagues and meet new ones while allowing faculty and trainees   to network and learn about each other's diverse interests," says Dao Nguyen, MD, Director of the AMR Centre.
For its first in-person event since the beginning of the COVID-19 pandemic, the AMR Centre welcomes keynote speaker Steffanie Strathdee, PhD, Associate Dean of Global Health Sciences at the University of California San Diego.
Prof. Strathdee is the author of The Perfect Predator: A Scientist's Race to Save Her Husband from a Deadly Superbug. In this memoir, Prof. Strathdee, an epidemiologist, tells the story of a vacation she took in Egypt with her husband, Tom Patterson.
After getting sick with what first seemed to be a stomach bug, Mr Patterson's health deteriorated to the point where he required a transfer to UC San Diego by emergency medevac, where blood work revealed a deadly antibiotic-resistant bacteria had infected him.
"Prof. Strathdee's journey brings home so many important messages about antimicrobial resistance; for example, drug-resistant bacteria can cause life-threatening infections for which doctors have run out of antibiotic options," says Dr. Nguyen. "This happens, not just in other countries where resources are limited, but in resource-rich countries like the United States or Canada."
Prof. Strathdee and her colleagues saved Mr. Patterson with the help of the US Navy and three universities, by using bacteriophages, viruses that attack bacteria. For the first time in North America, Mr Patterson received intravenous phage therapy as a treatment for a superbug infection in humans.
"Prof. Strathdee's story is one of hope and inspiration, by highlighting how the resourcefulness and collaboration of doctors and scientists brought to life an unexpected cure," says Dr. Nguyen. "As our keynote speaker who embodies both the personal and scientific fight against AMR, she inspires us to rise to the challenge."
The AMR Symposium also features a presentation by Joel Denis and MI4 Founding Director Don Sheppard, MD, both from the AMR Task Force of the Public Health Agency of Canada, as well as three breakout sessions on topics like innovations in antimicrobial therapeutics and advancing diagnostics to curb antimicrobial resistance.
"A central goal for the centre is to facilitate, organize and promote collaborative and interdisciplinary AMR research across the biomedical, engineering, animal, natural and social sciences," adds Dr. Nguyen. "We hope to see a wide diversity of faculty and trainees, to get people involved and build momentum for the centre's upcoming activities."
Related: 
The second Annual McGill AMR Symposium is on June 20th, 2022, from 9 am to 2 pm. Registration is free.
Please read our 4 Burning Questions for…. Steffanie Strathdee, AMR Symposium keynote speaker 
The latest instalment of our We Are MI4 series features AMR Centre director, Dao Nguyen (below):
About the AMR Centre:
The McGill Antimicrobial Resistance Centre brings together a diverse scientific community that spans multiple faculties, campuses and affiliated research institutes, with expertise across the biomedical, engineering, animal, natural and social sciences. Officially launched in October 2021, the centre harnesses the expertise and creativity of researchers to address AMR challenges and priorities through interdisciplinary research and education.