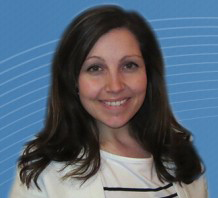 Laura Labonté, a PhD student in Experimental Medicine at McGill University, is the award winner of the Fonds Santé, one of the three Fonds awards of the Fonds de recherche du Québec. Her Award-winning publication:
Undiagnosed COPD Contributes to the Burden of Health Care Utilization: Data from the CanCOLD Study is published in American Journal of Respiratory and Critical Care Medicine.

In Canada, many cases of chronic obstructive pulmonary disease (COPD) go undiagnosed. People who experience acute respiratory problems often end up in emergency wards—visits that rarely lead to a COPD diagnosis. Patients therefore do not receive the treatment they need and will eventually pay more visits to hospitals. Laura Labonté's research reveals that, over the long term, undiagnosed individuals require more health care and services than diagnosed patients.

Read the full article here.

In addition to promoting research careers in Quebec, this competition recognizes the exceptional research contributions of college and university students (bachelor's, master's, doctorate), postdoctoral fellows and members of professional bodies who are enrolled in advanced research training programs in the areas covered by the three Fonds de recherche du Québec.

To learn more about the awards, click here.

April 26, 2016