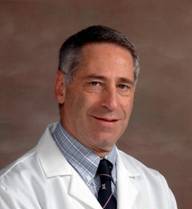 We are delighted to announce the appointment of Dr. Gerald M. Fried as chair of the Department of Surgery, McGill Faculty of Medicine, and surgeon-in-chief of the McGill University Health Centre (MUHC). Dr. Fried replaces interim chair holder Dr. David Mulder and prior chair holder, Dr. Mostafa Elhilali, after their many years of outstanding service to our institutions.

Dr. Fried was selected for this vitally important position following a rigorous international search process that was informed by broad community involvement. He is a medical professional of international stature and was a compelling choice to provide vision and leadership in a discipline that has long helped define the global reputation of McGill and its affiliated hospitals. Throughout his illustrious career, he has provided outstanding medical leadership, particularly in the areas of minimally invasive surgery and simulation, where he is seen as a dedicated champion.

Dr. Fried is professor of Surgery and the Adair Family Chair of Surgical Education at McGill, and has been an elected member of Senate since 2008. As chair of the Department of Surgery, Dr. Fried is responsible for the academic activities of the surgical disciplines within the Department, including McGill's teaching hospitals and on-campus research activities.

His responsibilities at the MUHC include ensuring the quality, organization and planning of adult surgical services, as well as the surgical and critical care units across multiple sites. He is a senior surgeon and director of the Steinberg-Bernstein Centre for Minimally Invasive Surgery at the Montreal General Hospital, as well as associate surgeon at The Children's and the Royal Victoria hospitals. In addition, he is associate surgeon at the Jewish General Hospital and LaSalle General Hospital, which helps strengthen services within the RUIS McGill region.

Over and above his stellar international medical experience, Dr. Fried brings strong administrative leadership to these positions, having studied executive management and leadership development at the Wharton School of Business and the Harvard School of Public Health. With undergraduate and medical degrees from McGill, he has written more than 200 papers for peer-reviewed publications and has been involved with numerous medical associations, including the Canadian Association of General Surgeons, the American College of Surgeons, the International Society of Surgery and the International Society for Digestive Surgery.

During the course of his career, Dr. Fried has garnered several awards and honours, most recently receiving the Association of Faculties of Medicine of Canada John Ruedy Award for Innovation in Medical Education and joining the Honour Roll for Education Excellence at McGill. He is sought after the world over as a lecturer on simulation in surgical education.

Please join us in congratulating Dr. Fried on his appointment to these two high-profile positions, which we are confident he will occupy with great accomplishment as we begin a new chapter in the history of surgical excellence within our community.

Richard I. Levin, MD
Vice-Principal (Health Affairs)

Dean of the Faculty of Medicine

McGill University

The Hon. Arthur T. Porter, P.C. MD
Director General and CEO

McGill University Health Centre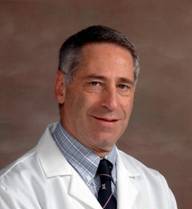 Nous sommes heureux d'annoncer la nomination du Dr Gerald M. Fried au poste de directeur du Département de chirurgie de l'Université McGill et de chirurgien en chef du Centre universitaire de santé McGill (CUSM). Le Dr Fried remplace le directeur par intérim, le Dr David Mulder, et l'ex-directeur, le Dr Mostafa Elhilali, qui ont tous deux servi nos institutions de façon remarquable pendant plusieurs années.
Le Dr Fried a été sélectionné pour ce poste essentiel à la suite d'un processus de recherche international rigoureux, nourri grâce à l'engagement d'une vaste collectivité. Il est un professionnel de la santé de niveau international et représente un choix évident pour fournir vision et leadership dans une discipline qui contribue depuis longtemps à la réputation internationale de McGill et de ses hôpitaux affiliés. Au cours de sa prestigieuse carrière, il a fait preuve d'un leadership médical exceptionnel, particulièrement dans les domaines de la chirurgie à effraction minimale et de la simulation, où il est considéré comme un champion dévoué.

Le Dr Fried est professeur de chirurgie, titulaire de la Chaire d'enseignement de la chirurgie de la famille Adair à l'Université McGill et membre élu du sénat depuis 2008. À titre de directeur du Département de chirurgie, le Dr Fried est responsable des activités universitaires de chirurgie au sein du département, y compris celles des hôpitaux d'enseignement de McGill, et des activités de recherche effectuées sur le campus.

Au CUSM, il doit assurer la qualité, l'organisation et la planification des services de chirurgie pour adultes, ainsi que des unités de chirurgie et de soins intensifs réparties dans de multiples sites. Il est chirurgien principal et directeur du Centre Steinberg-Bernstein de chirurgie à effraction minimale de l'Hôpital général de Montréal, ainsi que chirurgien adjoint à l'Hôpital de Montréal pour enfants et à l'Hôpital Royal Victoria. Il est aussi chirurgien adjoint à l'Hôpital général juif et à l'Hôpital général de LaSalle, ce qui contribue à renforcer les services au sein du RUIS McGill.

Au-delà de sa prestigieuse expérience médicale internationale, le Dr Fried apporte un leadership administratif solide à ces fonctions, ayant étudié la gestion de direction et le développement du leadership à l'École Wharton des affaires et à l'École de santé publique Harvard. Il est diplômé au premier cycle et en médecine de l'Université McGill et a rédigé plus de 200 articles à l'intention de publications révisées par ses pairs. Il a aussi fait partie d'un grand nombre d'associations médicales, y compris l'Association canadienne des chirurgiens, le Collège américain des chirurgiens, la Société internationale de chirurgie et la Société internationale de chirurgie digestive.

Au cours de sa carrière, le Dr Fried a reçu plusieurs prix et honneurs; il a récemment été lauréat du Prix John Ruedy de l'Association des facultés de médecine du Canada pour l'innovation en enseignement médical et son nom a été inscrit au Tableau d'honneur de l'enseignement médical de l'Université McGill. Il est demandé dans le monde entier comme conférencier sur la simulation dans l'enseignement de la chirurgie.

Je vous invite à vous joindre à nous pour féliciter le Dr Fried pour sa nomination à ces deux fonctions de prestige dont il s'acquittera – nous en sommes convaincus – avec brio alors que nous commençons un nouveau chapitre de l'histoire de l'excellente qualité de la chirurgie au sein de notre collectivité.

Richard I. Levin, MD
Vice-Principal, Santé et affaires médicales

Doyen de la faculté de médecine

Université McGill

L'hon. Arthur T. Porter, c.p. MD
Directeur général et chef de la direction

Centre universitaire de santé McGill