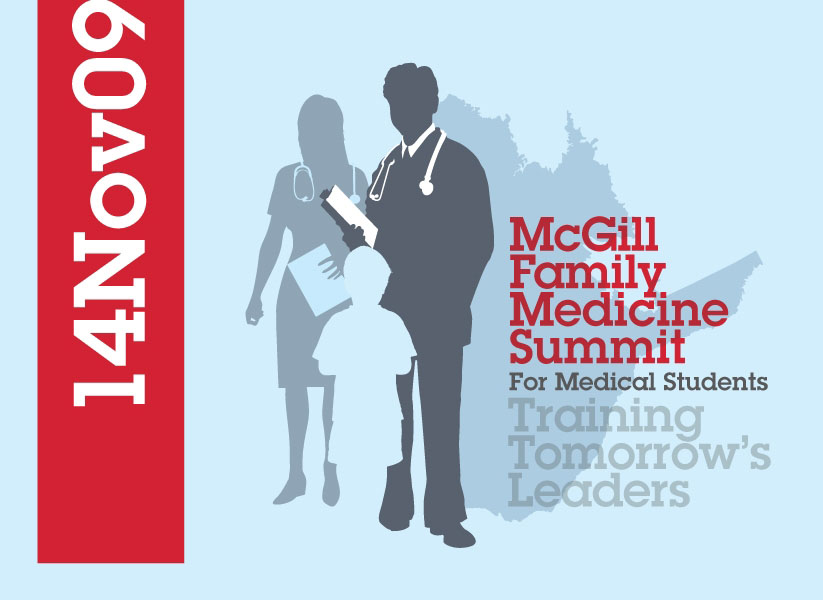 McGill Family Medicine Summit:Training Tomorrow's Leaders

An event for Medical Students, showcasing the Academic and Research Career Paths in Family Medicine

Opening remarks by Dr. Yves Bolduc, Quebec Minister of Health and Social Services
Saturday, November 14, 2009, 1-5 p.m.
Le Centre Sheraton Montreal Hotel

1201 Réné-Lévesque Boulevard West

Includes networking cocktail, round-table dinner and exclusive entry to NAPCRG's Sunday, November 15 conference activities!
Click here to register!

For more information, please visite the McGill Family Medicine Website.

We look forward to seeing you there!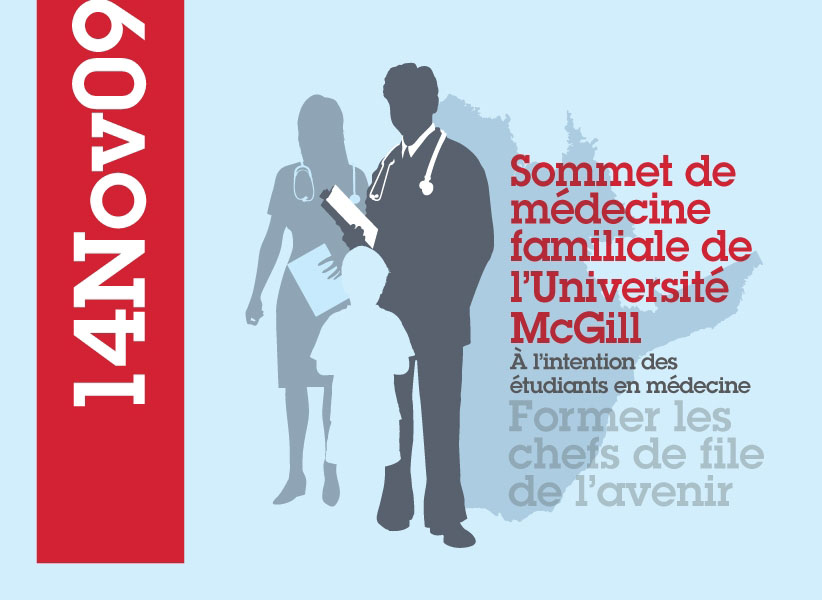 Sommet de médecine familiale de l'Université McGill : Former les chefs de file de l'avenir
Un événement à l'intention des étudiants en médecine pour présenter les parcours professionnels de la médecine familiale en recherche et enseignement universitaire.

Discours d'ouverture par le Dr Yves Bolduc, ministre de la Santé et des Services sociaux du Québec
Le samedi 14 novembre 2009 de 13 h à 17 h
Le Centre Sheraton Montreal Hotel

1201, boulevard René-Lévesque Ouest

Comprend un cocktail de réseautage, un souper table ronde et l'entrée exclusive aux activités du congrès du NAPCRG le dimanche 15 novembre !
Visitez ici pour vous inscrir!

Pour de plus amples reseignements, veuillez visiter le site de médecine familiale de McGill .

Au plaisir de vous y voir!