From the Acfas website (translated):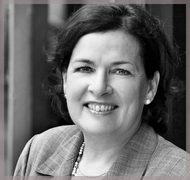 The 2011 Acfas – Jacques-Rousseau Award is conferred to Bartha Maria Knoppers, a full professor in the Department of Human Genetics of the Faculty of Medicine and a researcher in ethics, law and medicine.

Every day, this award winner juggles law, medicine, sociology, economics, demographics and history, among others! All of which is necessary to address the ethics of biotechnologies ! She has been participating, for several years, in the development of an ethical  framework to guide this vast field of research. She also contributes to the field of biobanks, from development to optimization. Her expertise in these fields is recognized worldwide, and as a researcher, she is recognized as an international authority.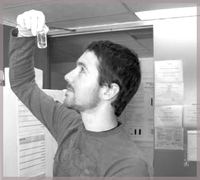 The 2011 Acfas – Desjardins-doctorate Award is conferred to Martin Picard, doctoral candidate in cell physiology and exercise.
Martin Picard has initiated a large-scale project that benefits from interdisciplinary knowledge to improve the health of an aging population. The first part of his doctorate focuses on the study of mitochondria in connection to muscle mass. His research is based on fluorescence imaging techniques that were developed and refined during his doctorate project. Thus, the researcher has used new methods to compile a detailed description of morphological and particularly functional changes of mitochondria truly related to aging. This innovative study has even been published.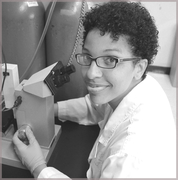 Sylvanne Daniels, doctoral student in immunology, is the winner of the popularization of research contest


for her text Le VIH, roi de l'évasion (HIV, Escape Artist Extraordinaire)
This award winner became interested in HIV during her master's degree where she studied its presence in the tissues of Macaque monkeys. The she switched gears and began looking at the molecular level. She gained experience as a research trainee during a year at the Lady Davis Institute for Medical Research and the Department of Microbiology and Immunology under the direction of Dr. Anne Gatignol, before beginning her doctoral studies.

To read more about the 2011 Acfas Awards and winners, please visit the Acfas website (site in French).

McGill Reporter