Childhood ethics research group led by Ingram School of Nursing professor sheds light on negative impacts of pandemic restrictions on vulnerable children—and proposes solutions.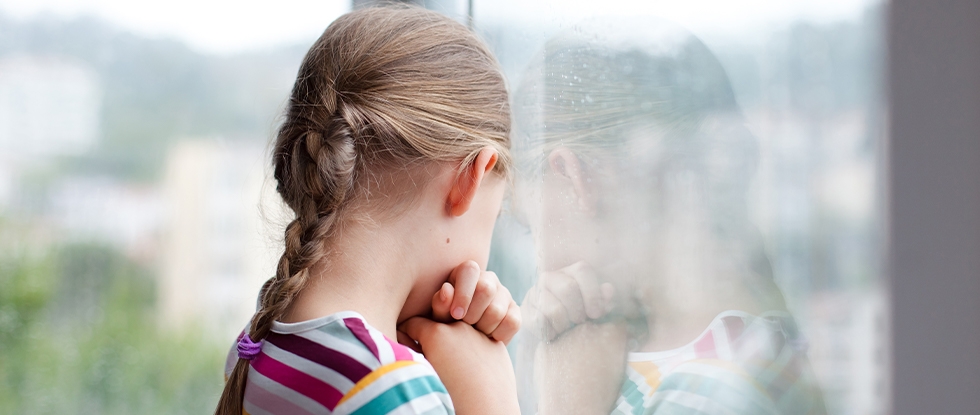 Source: McGill FOCUS

Dr. Franco Carnevale has sat down with children who are sick or dying, or who live in poverty, or who have experienced violence in the home. When the pandemic hit, his first thoughts went to the children and youth of the world: how were they faring?

A nurse, psychologist and ethicist, as well as lead investigator with VOICE (Views On Interdisciplinary Childhood Ethics), a cross-institutional, interdisciplinary think tank based at McGill's Ingram School of Nursing (ISoN), Carnevale is concerned with the effect on vulnerable children of school closures and the cancellation of services normally provided by community organizations.

During the early weeks of COVID-19, the ISoN professor was dismayed by what he describes as a lack of concern for this age group. They were being characterized "as germ-spreaders," he says.

Because of the pandemic, the members of VOICE had to cancel many of their plans. It was no longer possible to visit the various community organizations with which they would regularly meet to conduct research and plan ways to improve children's services. "A lot of that had to stop because it requires face-to-face meetings," explains Carnevale. It was time to pivot.

Fortunately, VOICE had the flexibility to do so, thanks to a $1.1 million donation received via the Montreal General Hospital Foundation just before the pandemic was declared. Made by the Newton Foundation (founded and led by ISoN chief benefactors Richard and Satoko Ingram), the gift was not tied to any project in particular.

The group saw an opportunity to direct the gift towards better understanding the needs of children affected by the pandemic's public health measures.

The team had already established partnerships with Montreal organizations such as the Welcome Hall Mission, LOVE (Québec) and the Douglas Mental Health University Institute. The funding allowed them to hire experts and research assistants who would turn their focus to COVID and conduct that research safely. "It became very clear that we needed to take the lead in identifying the impact being borne by families, so that we could analyze it and speak to policy makers ASAP. At the same time, we needed to identify priorities for urgent research that we could get off the ground rapidly," says Carnevale.

The team has already published several papers and articles looking at impacts both locally and abroad. In Montreal, interviews with families that use the services of the Welcome Hall Mission, an organization for clients experiencing or at risk of homelessness or living in poverty, showed that although vulnerable children and families had been harmed by confinement measures, that support from community-based programs had helped to mitigate these harms.

As a result of such findings, the group is calling for increased communication between families, community organizations, and government-funded services. They point out the need for additional funding to handle new pandemic-related tasks, and encourage policy-makers to examine how broader pandemic measures can better adapt to the realities of families within each community.

"Infection-prevention measures should be coupled with services that ensure all children and families have needed supports to survive the pandemic socially as well as physically," write Carnevale and co-author Jennifer Morin in one opinion piece on the topic.

The team has also observed that providing virtual support is particularly challenging and distressing for community workers. While LOVE has been using online methods to contact youth, the group saw that with some youth much of the communication was one-sided, with youth often not responding.

Internationally, VOICE drew on its many research partnerships focused on promoting global child health to examine how the pandemic was affecting children in resource-limited regions of the world. This work has informed efforts to advocate for needed improvements in policies and practices that affect children globally. VOICE researchers are also partnering with Indigenous communities, where they have been identifying COVID-related impacts and concerns among Indigenous children and youth, as well as measures for addressing them.

The project funding and the pandemic's new normal have also allowed VOICE's far-flung partnerships and its researchers to sit around the same virtual table. "We now have seminars where we have students and professors from Brazil, Nigeria, Iran, and India—among other regions—who are joining in and contributing wonderfully to our discussions," says Carnevale.

As for the gift from the Newton Foundation: "I don't think a day goes by where I don't look up at the sky and express gratitude for this money," says Carnevale. "It was a charitable donation, which gave our team the discretion to determine priorities for research as well as promote policy and practice improvements. That's very different from a research grant that has a more narrowly specified research objective."

The donation will ultimately provide the group with more opportunity to reach decision makers, whether they be a school principal, community leader or politician, so that, at the end of the day, the voices of children and youth can be better heard.

About VOICE:VOICE brings together an interdisciplinary team of researchers, students and community partners, which has been working for over a decade to promote respect for children's rights and to address ethical concerns in the lives of children and youth.Led by researchers from McGill, Université de Sherbrooke and Western University, VOICE encompasses a range of disciplines, including bioethics, dentistry, education, law, nursing, pediatric medicine, occupational therapy, psychology and social work. Its core faculty members are Franco Carnevale, Delphine Collin‐Vézina, Mary Ellen Macdonald, Jean-Frédéric Ménard, Marjorie Montreuil, Victoria Talwar, Gail Teachman and Shauna Van Praagh.
March 22 2021