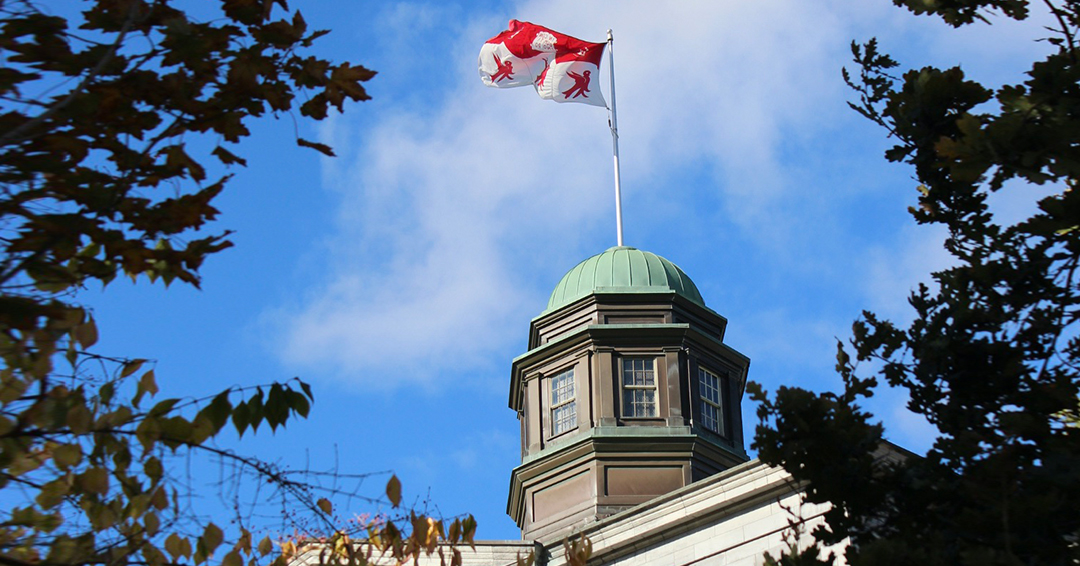 McGill receives $13.5 million in research funding from the Social Sciences and Humanities Research Council, the Canada Foundation for Innovation, and the Canada Research Chairs Program
On November 16, the Government of Canada announced an investment of more than $301 million in support of social sciences and humanities research, bioscience infrastructure and the Canada Research Chairs Program. The Honourable François-Philippe Champagne, Minister of Innovation, Science, and Industry made the announcement at the Canadian Science Policy Conference in Ottawa. McGill was awarded 35 Insight Development Grants from the Social Science and Humanities Research Council (SSHRC) and 11 renewed Canada Research Chairs (CRC) from the Canada Research Chairs Program (CRCP). McGill received $5 million in funding from the Canada Foundation for Innovation's (CFI) Bioscience Research Infrastructure Fund (BRIF). The total investment for McGill research is $13.5 million.
"This announcement confirms the depth and talent of the research community at McGill University," said Martha Crago, Vice-Principal, Research and Innovation. "We greatly appreciate the support from the federal government, which enables our researchers to make crucial discoveries that benefit all Canadians."
35 McGill research projects supported by Insight Development Grants
SSHRC Insight Development Grants support emerging and established researchers as they develop new research questions and ideas, and test new methodologies and theories.  These grants support the objectives of the Insight Program, which aims to build knowledge and understanding about people, societies, and the world by supporting research excellence in all subject areas eligible for SSHRC funding.
Examining the Impact of Binge Scrolling 
Among the projects funded today is one led by Assistant Professor of Anthropology Samuele Collu, which will examine the increasingly common phenomena of "binge-scrolling," the practice of scrolling through potentially infinite social media feeds. Collu will focus on TikTok – a social media video-sharing platform – and its impact on college students who spend significant time looking at the feed.
Digital media companies are indeed increasingly turning to Emotional Artificial Intelligence (AI) to capture, predict, and exploit the user's engagement with their content – platforms, for example, by promoting content that elicits strong negative or positive responses to increase the user's engagement. Collu's project will use computational and ethnographic methods to gain more insight into the autonomic and non-conscious bodily responses, such as facial micro-expressions, that underlie more complex emotional states – information that may, in turn, help social media users understand the impact of their scrolling. Collu plans to disseminate the results of the project widely, including via TikTok.
View the full list of grant recipients.
$5 million from CFI's Biosciences Research Infrastructure Fund
The CFI invested more than $127 million to support upgrades to eight biocontainment facilities across Canada. Included in this package is a $5 million award to McGill as part of a new CFI funding program: the Biosciences Research Infrastructure Fund (BRIF). The fund supports the bioscience infrastructure needs of postsecondary institutions and research hospitals by providing high-performance tools, innovative research spaces and biocontainment facilities.
The investments received under the BRIF program will enable two McGill labs to acquire new infrastructure and train the next generation of infectious disease research specialists. The funds will allow researchers to examine three conceptually distinct RG3 pathogens: COVID, Tuberculosis (TB), and emerging infections such as H5N1 and H7N9.
Learn more about the BRIF investment to McGill research.
Eleven McGill Canada Research Chairs renewed
The Canada Research Chairs Program (CRCP) is driving a national effort to make Canada one of the world's top countries for research and development by attracting and retaining top research talent. Chairholders are experts in engineering and the natural sciences, health sciences, humanities, and the social sciences.
There are two types of Canada Research Chairs. Tier 1 Chairs, awarded to outstanding researchers acknowledged by their peers as world leaders in their fields, are valued at $200,000 annually for seven years with one opportunity for renewal. Tier 2 Chairs, valued at $100,000 annually for five years and renewable only once, are for exceptional emerging researchers, acknowledged by their peers as having the potential to lead in their field. In this round, 11 McGill Chairholders were renewed.
McGill's 2021-2 round of CRC recipients: 
View the full list of 2021-2 CRC recipients.