As the daughter of McGill's former Dean of Medicine, Gwendolen Marjorie Howard Futcher (1882-1969) grew up surrounded by those who would shape Canada's first medical faculty. As a young woman at the turn of the twentieth century, she documented her surroundings with her camera, amassing nearly 1,000 images arranged in two albums. Chris Lyons, Assistant History of Medicine Librarian, had the idea to digitize the collection which was originally donated to the Osler Library by Marjorie's son Palmer Howard Futcher, in 1998, nearly a hundred years after her first snapshots.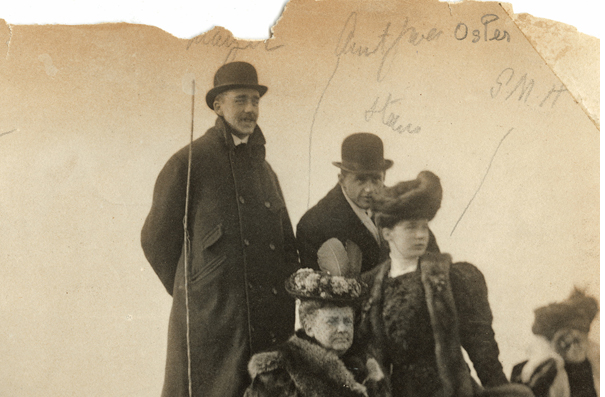 Marjorie was the youngest daughter of McGill University physician and Dean of Medicine Robert Palmer Howard. He passed away when she was seven years old, and three years later, her mother Emily Severs Howard also died. Marjorie and her siblings were left orphaned but surrounded by several of their parents' friends, including William Osler and his family. Osler had been a student of her father's. During the years that followed, Marjorie and her camera captured Osler and his family and chronicled her school years in Europe, her life in Montreal as a young woman as well as various trips here and abroad.

"They give a glimpse of a world that has vanished," says Pamela Miller, History of Medicine Librarian, "and the albums give an additional glimpse of William Osler's world, still a subject of much interest. They have good Canadian research potential." Considering these motivations it became vital to get the donated collection online to provide safe and easy access to anyone and everyone. "The original albums are in fragile condition. The pages are brittle and information could be lost," says Miller. Thanks to a generous donation by the McGill Faculty of Medicine Class of '78 and a dedicated team of experts, the collection found its home on the web a few months ago.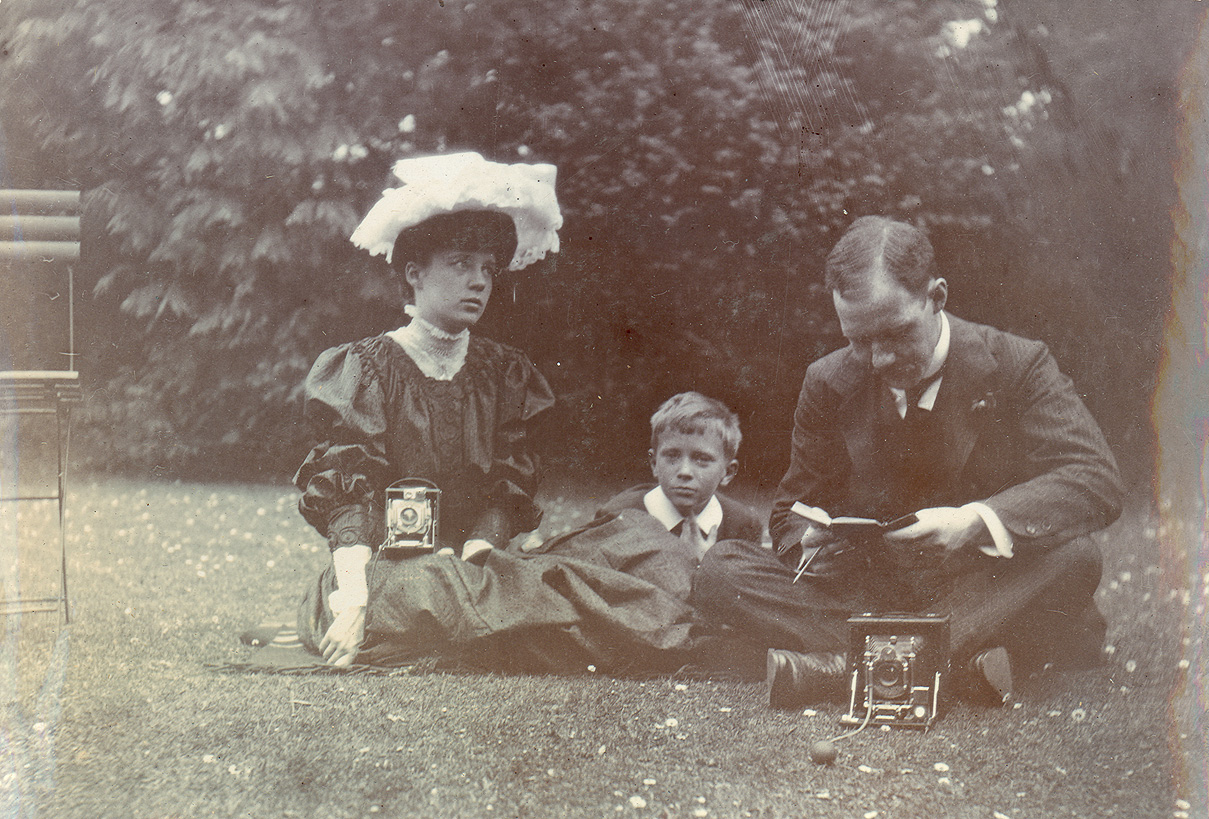 Duncan Cowie
was hired by the Osler Library to catalogue the photographs. "I had to first determine who was in each of the photographs, where it was taken and when." Cowie used a variety of tools to get the needed information, from local directories in Montreal and different parts of Britain to Google Maps and Google Earth. "Given who was in each photograph, as well as where the photo was likely taken, I was able to figure out approximately when the photograph was taken," says Cowie. Once his information had been gathered, he entered it into the project's database, designed by
Elizabeth Thomson
, McGill Libraries' Web Development and Database Programming Specialist, and
Megan Challew
, a McGill Music Cataloguing Librarian who specializes in metadata (data standards).
"The website is designed to not only allow people to have a look at the various photographs and to research photos having to do with particular subjects, but it also reproduces both of the collections' photograph albums in full," says Cowie. The design for the site was done by Greg Houston, Digitization Administrator for Library Technical Services, who also was responsible for scanning all of the photographs, ensuring that they were captured as fully and clearly as possible.

The result is an impressive and striking montage. "Viewers can virtually flip through the photo albums, replicating the experience of examining the original in its larger context," says Lyons.

—

To view the Marjorie Howard Futcher photo collection, click here.
Fille de l'ex-doyen de la Faculté de médecine de McGill, Gwendolen Marjorie Howard Futcher (1882-1969) a grandi entourée par ceux qui ont bâti la première faculté de médecine au Canada. Au tournant du XXe siècle, jeune femme, elle a documenté son environnement avec son appareil photo, réunissant près de 1000 images présentées dans deux albums. Chris Lyons, libraire adjoint en histoire de la médecine a eu l'idée de numériser la collection qui avait été à l'origine donnée à la Bibliothèque Osler par le fils de Marjorie, Palmer Howard Futcher, en 1998, presque cent ans après ses premiers instantanés.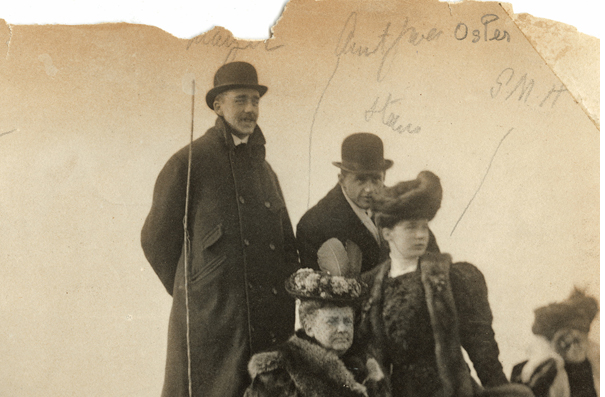 Marjorie était la plus jeune fille du médecin et doyen de la Faculté de médecine de l'Université McGill, Robert Palmer Howard. Il est décédé quand elle avait sept ans et, trois années plus tard, sa mère, Emily Severs Howard, est également décédée. Marjorie, ses frères et ses sœurs étaient orphelins, mais entourés d'un grand nombre des amis de leurs parents, y compris William Osler et sa famille. Le père de Marjorie avait d'ailleurs enseigné à celui-ci. Pendant les années qui ont suivi, l'appareil photo de Marjorie a capturé des images de William et de sa famille, documenté sa scolarité en Europe, sa vie à Montréal alors qu'elle était une jeune femme, ainsi que différents voyages, au pays et à l'étranger.

« C'est un coup d'œil sur un monde qui a disparu », déclare Pamela Miller, libraire en histoire de la médecine, « et les albums donnent un coup d'œil supplémentaire sur le monde de William Osler, un sujet qui suscite encore beaucoup d'intérêt. Ils ont un bon potentiel de recherche pour le Canada. » Compte tenu de ces motivations, il était devenu essentiel de mettre en ligne la collection reçue en don, pour offrir un accès sûr et facile à tout un chacun. « Les albums originaux sont dans un état de fragilité. Les pages sont friables et l'information pourrait se perdre », a déclaré madame Miller. Grâce à un don généreux de la Promotion de 1968 de la Faculté de médecine de McGill et d'une équipe d'experts dévoués, la collection est maintenant hébergée sur le Web depuis quelques mois.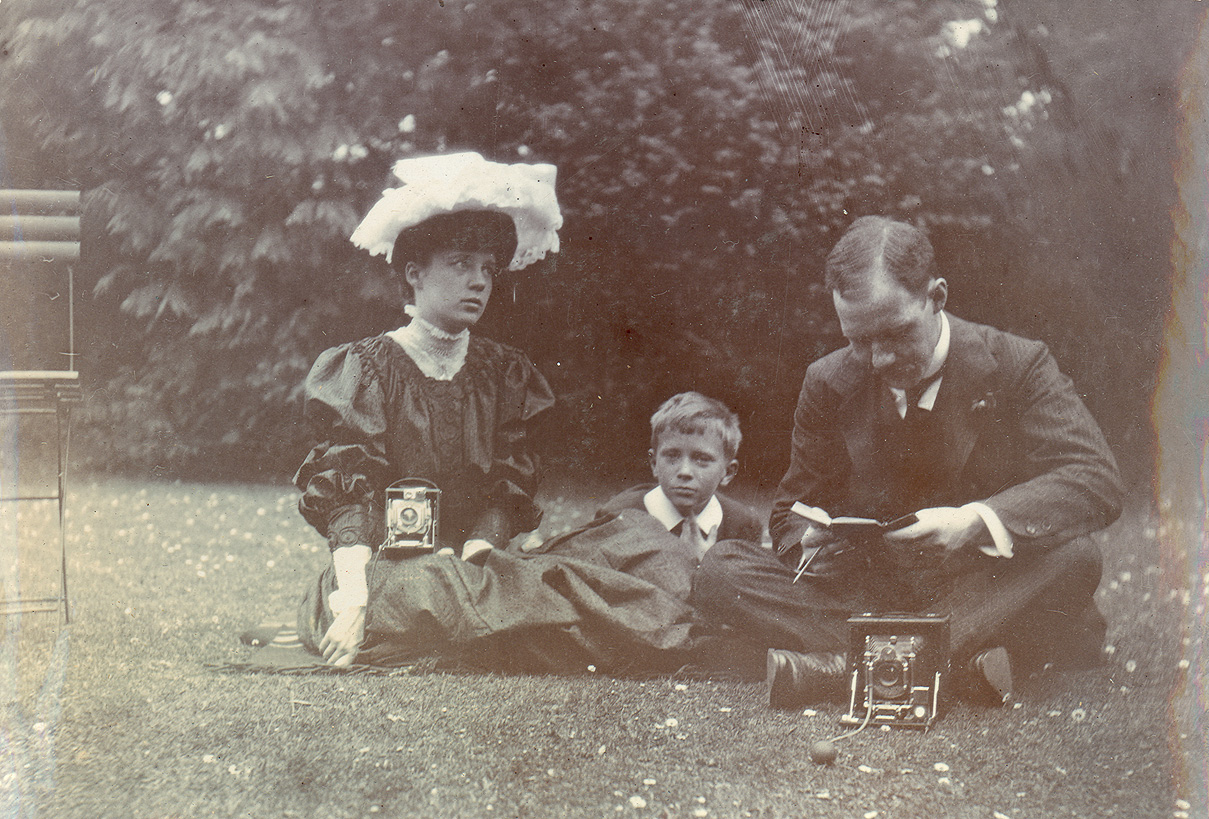 La Bibliothèque Osler a engagé Duncan Cowie pour qu'il répertorie les photographies. « Je devais d'abord déterminer qui se trouvait sur chacune des photographies, l'endroit où elle avait été prise et à quel moment. » Monsieur Cowie a utilisé une panoplie d'outils pour obtenir les renseignements nécessaires, depuis les annuaires locaux de Montréal et de différentes parties de la Grande-Bretagne jusqu'aux cartes Google et au logiciel Google Earth. « Compte tenu de qui se trouvait sur chaque photographie et de l'endroit où elle semblait avoir été prise, je pouvais évaluer le moment de la prise de vue, a précisé monsieur Cowie. Une fois réunis ses renseignements, il les a sauvegardés dans la base de données du projet, conçue par Elizabeth Thomson, la spécialiste en développement Web et en programmation de bases de données des bibliothèques mcgilloises, et Megan Challew, libraire responsable des catalogues de musique de l'Université McGill, spécialisée dans les métadonnées (normes relatives aux données).

« Le site est conçu non seulement pour permettre aux gens de regarder les différentes photographies et d'effectuer des recherches sur des sujets particuliers, mais il reproduit aussi les deux albums de photographies de la totalité de la collection », a ajouté monsieur Cowie. La conception du site a été réalisée par Greg Houston, administrateur en numérisation pour les Services techniques de la bibliothèque, qui était aussi responsable de numériser toutes les photographies en s'assurant qu'elles soient saisies dans leur totalité et aussi nettement que possible.

Le résultat est un montage impressionnant et saisissant. « Les internautes peuvent virtuellement tourner les pages des albums de photos, reproduisant l'expérience d'examiner l'original dans son contexte plus vaste », a déclaré monsieur Lyons.

—

Pour voir la collection de photographies de Marjorie Howard Futcher, cliquez ici.