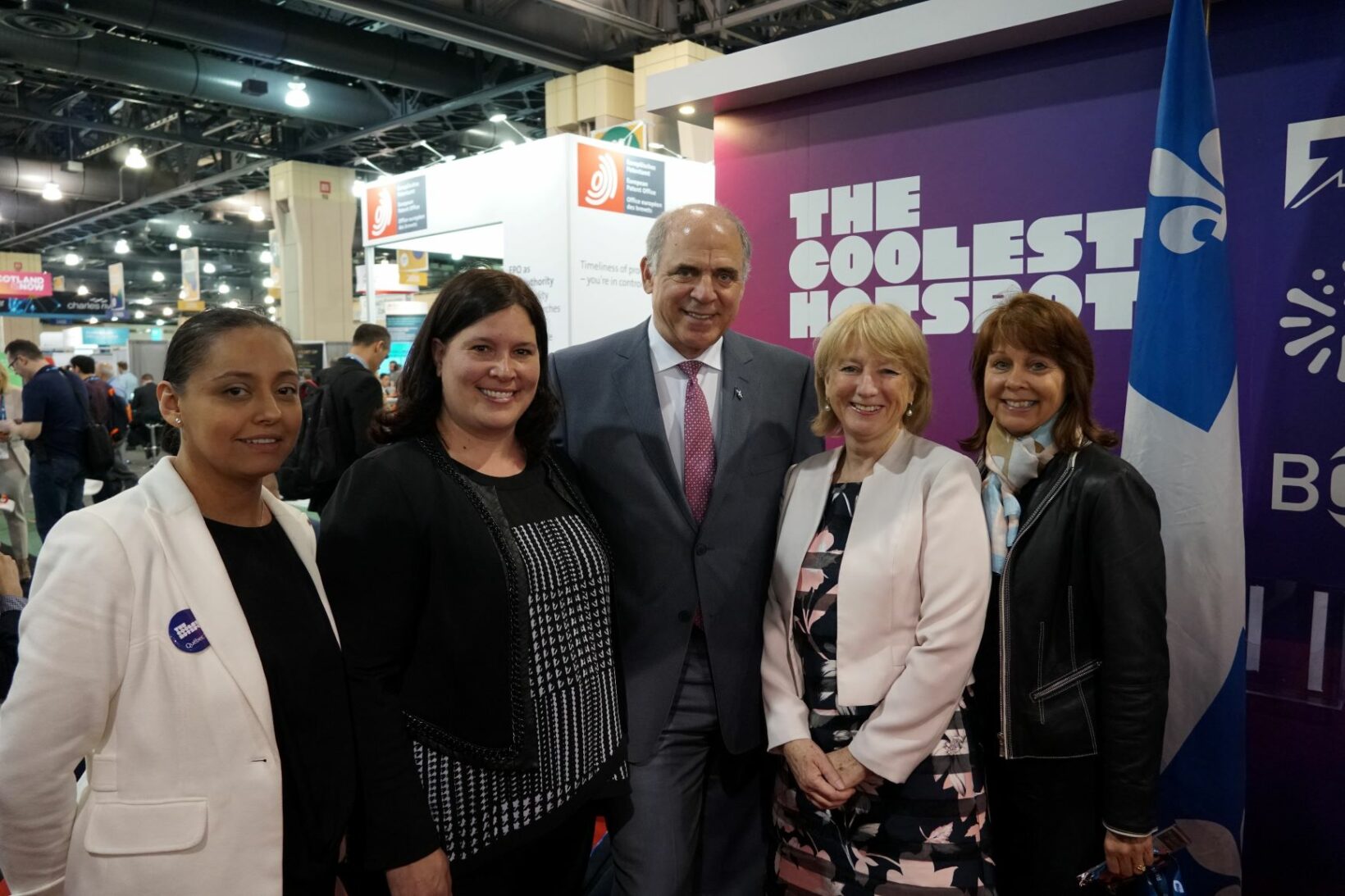 These highly innovative technologies will address unmet medical needs in cancer and diabetes
Source: CQDM
Thanks to a C$3.3M contribution from the MEI, and the participation of several partners, CQDM is proud to announce the funding of five collaborative research projects totaling C$15.5M.
Headed by world-class experts in the field of cancer and diabetes, these projects include cutting-edge disciplines such as artificial intelligence, 3D printing, immunotherapy and personalized medicine. These innovative projects attracted three leading pharmaceutical companies including Merck, GSK and Servier, as well as four SMEs including My Intelligent Machines (MIMs), OPTI-THERA, IMV and Aspect Biosystems. Each company has committed funds to a project and will benefit from the outcome of the research. Finally, key players in the life sciences ecosystem will also contribute to the funding of the projects, including NEOMED Institute, Exactis Innovation, the Canadian Cancer Society and the Fondation du CHU de Québec.
New hope for curing cancer


1) Morag Park and her team at Goodman Cancer Research Centre and McGill University Health Centre are collaborating with Aspect Biosystems to reproduce tumors from living cells of breast cancer patients using Aspect's microfluidic 3D bioprinting technology. The project will develop a physiological assay to assess the efficacy of anti-cancer drugs and to predict a patient's response to treatment. This C$2.2M project is made possible by contributions from CQDM, the Canadian Cancer Society, Merck, GSK, Aspect Biosystems and McGill University.

2) Mark Basik and his team from the Lady Davis Institute at the Jewish General Hospital have partnered with MIMs to develop an artificial intelligence platform that will predict the need of chemotherapy treatments in triple negative breast cancer patients. Funding of this research totaling C$1.6M is provided by the Canadian Cancer Society, MIMs, Exactis Innovation and CQDM.

3) Professors Alain Nepveu from the Goodman Cancer Research Centre at McGill University and Michael Witcher from the Lady Davis Institute at the Jewish General Hospital will collaborate on a C$6.1M project including in-cash and in-kind contributions from NEOMED Institute, CQDM and the Canadian Cancer Society. The research teams will develop novel drugs for the treatment of hard-to-treat breast cancers. These drugs will aim to inhibit two therapeutic targets, namely CUX1 and PARG, that are important regulators of DNA repair mechanisms.

4) Yves Fradet and his team from the CHU de Québec – Université Laval, in collaboration with IMV, will focus on immunotherapy to develop a new treatment for bladder cancer using the DPX T cell stimulation platform developed by IMV. This project totaling C$4.8M will be funded by IMV, CQDM and the Fondation du CHU de Québec.

A technological breakthrough in the prevention of diabetes complications
5) Professor Pavel Hamet of the Centre hospitalier de l'Université de Montréal (CHUM) research centre will develop, in partnership with OPTI-THERA, a genetic test to predict the risks of cardiovascular and renal complications in patients with diabetes, allowing targeted preventive therapy. This C$701K project is supported by Les Laboratoires Servier, CQDM and OPTI-THERA.

"CQDM is an industrial research consortium that promotes innovation and research partnerships between academia and the biopharmaceutical sector. The five projects announced today exemplify such collaborations between stakeholders in the life sciences ecosystem. This collaborative approach is core to CQDM's mission because it allows companies to access innovation, increase their competitiveness and extend their global reach," says Diane Gosselin, President and CEO of CQDM.

"These initiatives perfectly illustrate the positive impacts of collaboration among ecosystem actors, a significant element that allows the sharing of research costs and access to highly qualified resources. Eventually, companies should be founded to pursue the development of innovative drugs and products here in Québec. We hope to attract $4 billion in private investments to Québec's life sciences sector by 2022. Today's announcements make our vision clear," said Pierre Fitzgibbon, Minister of Economy and Innovation.

"As a founding member of the CQDM, Merck is proud to support this investment in R&D with the objective to help improve patient response to some treatments for breast cancer patients" said Anna Van Acker, President and Managing Director of Merck Canada Inc. "We believe that collaboration between public sector, academia, patients, NGOs, industry and government will lead to innovations that improve patient outcomes and today's announcement is yet another example of the modern R&D model we are pursuing in Canada".

"We are delighted to partner with the CQDM in supporting these innovative areas of research that will address unmet medical needs", said Yoo-Seok Hong, President and GM, Pharmaceutical at GSK Canada. "At GSK we believe that improving healthcare for Canadians in the future means investing in research to accelerate the discovery of new medicines today. We are proud to be part of these important life sciences initiatives."

"The Servier Group and Servier Canada are working with OPTI-THERA and have been supporting the CQDM since 2017 by engaging in a research program to prevent cardiovascular complications related to type 2 diabetes (T2D) such as diabetic nephropathy", declared Frédéric Fasano, CEO of Servier Canada. "This research focuses on expanding and optimizing predictive factors to identify patients at high risk of developing such complications and to inform treatment options that will prevent and slow their progression. These predictive factors account for the environment, lifestyle, diet, family history and self-reported symptoms and combines this information with clinical and genetic data".

"We are delighted to be working with McGill University and the Lady Davis Institute, two renowned academic centers as well as recognized organizations such as CQDM and Canadian Cancer Society," mentions Kemal Payza, Project Director at NEOMED overseeing the CUX1 project. "We are grateful for the contributions from the MEI, CQDM and the Canadian Cancer Society towards the advancement of the programs together with Professors Nepveu and Witcher" adds Jean-François Fournier, Project Director at NEOMED overseeing the PARG project.

"Breast cancer remains the most common type of cancer among women in Canada. The research partnership between the Canadian Cancer Society (CCS) and CQDM brings together the driving forces of the breast cancer research sector in Quebec, while seeking the support of biotechs across the country to create a unique and dedicated fund for the disease. Its objective is to fund the most promising projects in order to increase the survival rate of Quebec women with aggressive and hard-to-treat breast cancer," said Denis Lalonde, Executive Director, Canadian Cancer Society. The CCS is very proud to be part of this series of research projects that will benefit Quebec women and all women from coast to coast".

June 5, 2019