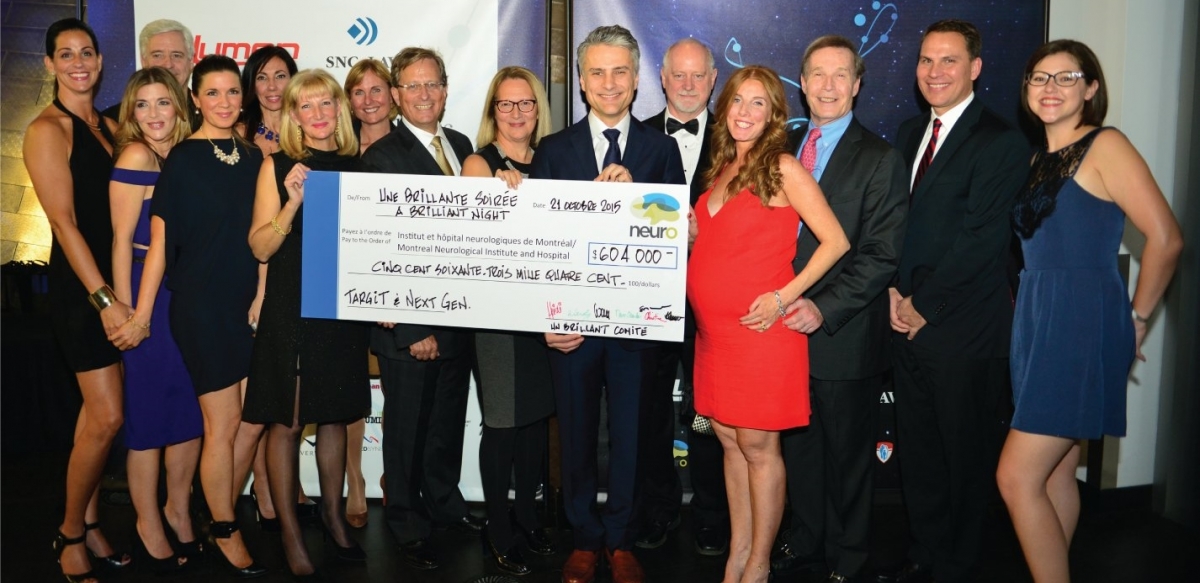 The inaugural A Brilliant Night, in 2015 at the Rio Tinto Alcan Planetarium, raised an astounding $690,000 for brain tumour research.

This year, chaired by Madeleine Paquin, President and CEO of Logistec Corporation, A Brilliant Night 2016 will take place at the breathtakingly sophisticated Windsor Station. The venue will be transformed through lights, sound and digital technology into a starry-spectacle of hope. During a cocktail dinatoire guests will be immersed in educational, emotional and sensorial experiences, each lending to a heightened sense of awe and inspiration.

Top culinary delights and innovative cocktails – with a focus on "brain-health" – will be provided by the city's leading restaurants and trend setters. The soirée will also feature top-tier entertainment, an extravagant silent auction, interactive social media experiences, exciting gift bags and more.

To learn more, visit: http://abrilliantnight.ca/home

October 14, 2016