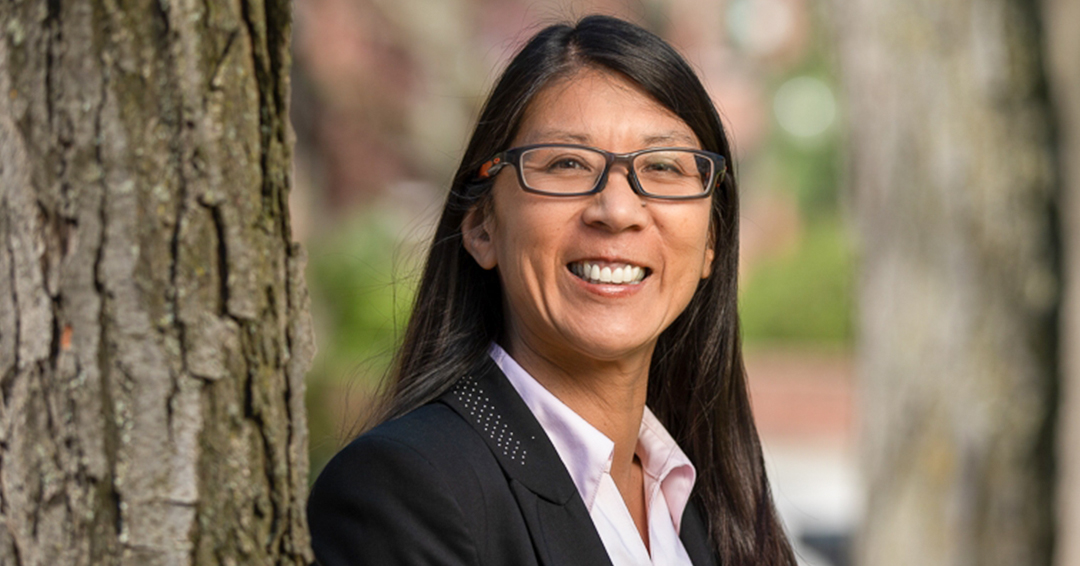 On Nov. 18, Dr. Joanne Liu will be interviewed live during the 4th Annual MI4 Scientific Symposium. As this year, the conference highlights interdisciplinary approaches to pandemic preparedness, Dr. Liu will discuss her experiences with The Globe and Mail's André Picard.
Dr. Liu, the former international president of Médecins Sans Frontières (MSF) from 2013-2019, is currently a Professor at the School of Population and Global Health and the Director of the Pandemic and Health Emergency Readiness lab at McGill University.
At the helm of MSF, she has been a leading voice on medical humanitarian crises, such as the Ebola outbreak in West Africa, attacks on hospitals and forced displacement crisis, while also engaging with world leaders at the highest levels.
Dr. Liu's role builds on a career of fieldwork with MSF, including over 20 medical-humanitarian field assignments. Dr. Liu trained at McGill University School of Medicine in Montreal. She holds a Fellowship in Pediatric Emergency Medicine from the New York University School of Medicine and an International Master's in Health Leadership, also from McGill University.
We spoke to Dr. Liu, ahead of her participation at the MI4 Scientific Symposium, to discuss the lessons of the COVID-19 pandemic.
What is pandemic preparedness?
It's really important to break pandemic preparedness into two phases: first, the preparation element, and then, the readiness phase. You prepare for pandemics with things like algorithms, inventories or simulations.
When it comes to readiness, that's what's going to make a difference, since it's the operational capacity to deploy your tools. Think of it like firefighters; we pay them to wait at the fire station, but when there's a fire alarm, they're ready to answer the call and go on-site immediately. Being prepared for a pandemic does not mean you're ready for a pandemic. We may have all the tools at our disposal to fight pandemics, shelved in a warehouse, but can we deliver these packages? The readiness phase means you're instantly operational and ready to answer when there's an epidemic.
It's like building a house. Yes, you may have the plans, but you also need to have all the materials available, in the right order, at the right time.
We've seen it with this pandemic, with countries in Southeast Asia which fared so much better in terms of the early COVID-19 response. In 2003, they've dealt with SARS and they continued to have annual simulations for pandemic preparedness and readiness.
What role do doctors and health researchers play when it comes to pandemic preparedness?
The key is to have treatments or vaccine candidates for specific viruses with pandemic potential ready to go. That's what we do at the Coalition for Epidemic Preparedness Innovations. When you have a treatment or vaccine candidate ready to go, you can do the last few miles of innovation and development, and have something tailored to new emerging viruses.
What were the successes of our response to the COVID-19 pandemic? How can we build on these for future pandemics?
The big success remains the fact that we were able to identify the sequencing of the virus, early on. Since this was shared worldwide by the Chinese authorities, everyone worked and develop tools to fight COVID-19, simultaneously.
The open source of knowledge on a new emerging infectious disease is key and it needs to remain. We need to strengthen the understanding of what is open-source during a pandemic, or the phase of transition from outbreak to epidemic to a pandemic. We're going to have outbreaks, and we'll need to get used to them because our role is to make sure that an epidemic doesn't become a pandemic. It's feasible, exactly by being prepared upstream.
What are the lessons of the COVID-19 pandemic? How can we implement these in a future pandemic?
Science always delivers. It gave us a COVID-19 vaccine within 10 months, even though we thought it would take 18 to 24 months. At the end of the day, while science saved the day, we didn't share the tools that came from it. As we're speaking, a quarter of the population did not receive a single dose of the COVID-19 vaccine.
Science is key, but on the flip side, we need human beings to be present, believe in science, and analyze and extract from it. We also need to update protocols on sample sharing, and to have pandemic treaties to ensure that independent teams can go and assess the sources of new infectious diseases.
We've learned a lot, but there's so much more to learn. The COVID-19 pandemic is a historical moment, but with such a moment, there needs to be measures to ensure that we're learning from it. We need to avoid the double fault of not being ready and not learning.
Register for the 4th Annual MI4 Scientific Symposium: https://www.mcgill.ca/mi4/events/4th-annual-mi4-scientific-symposium