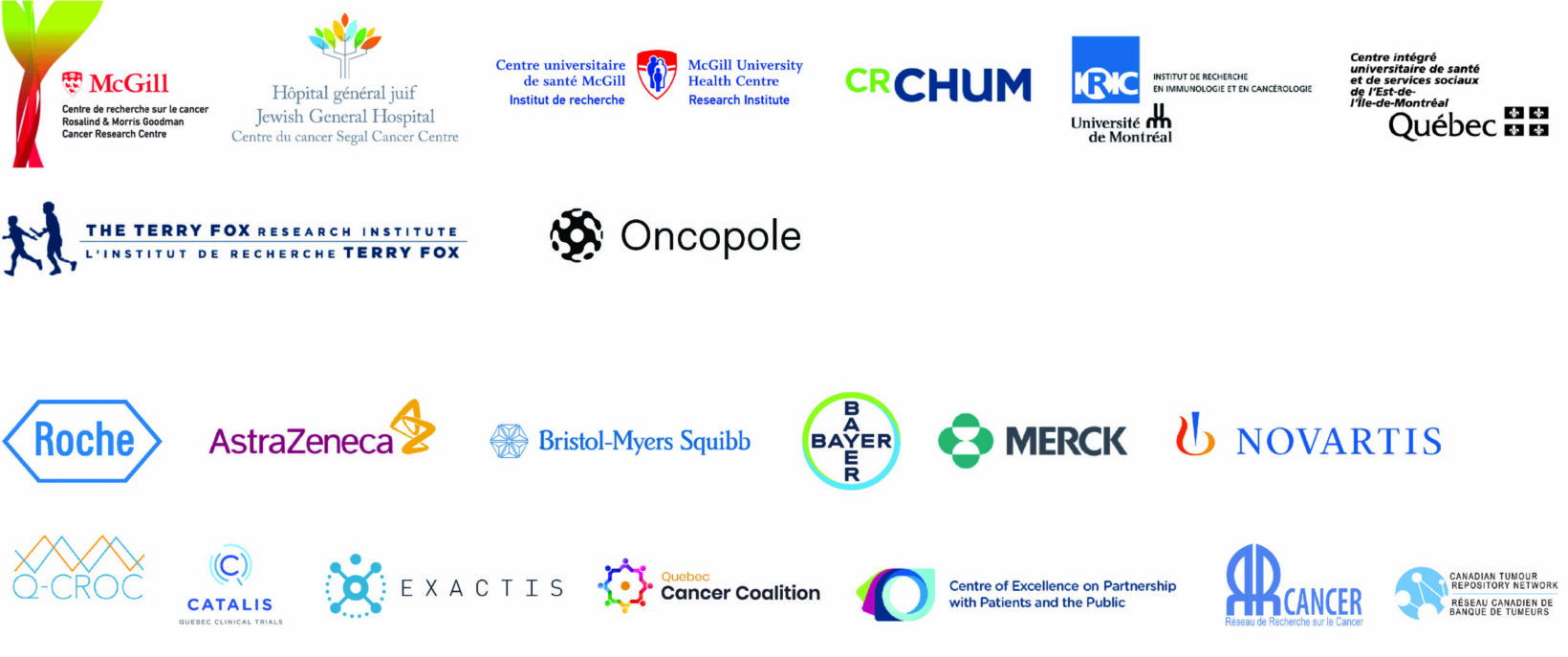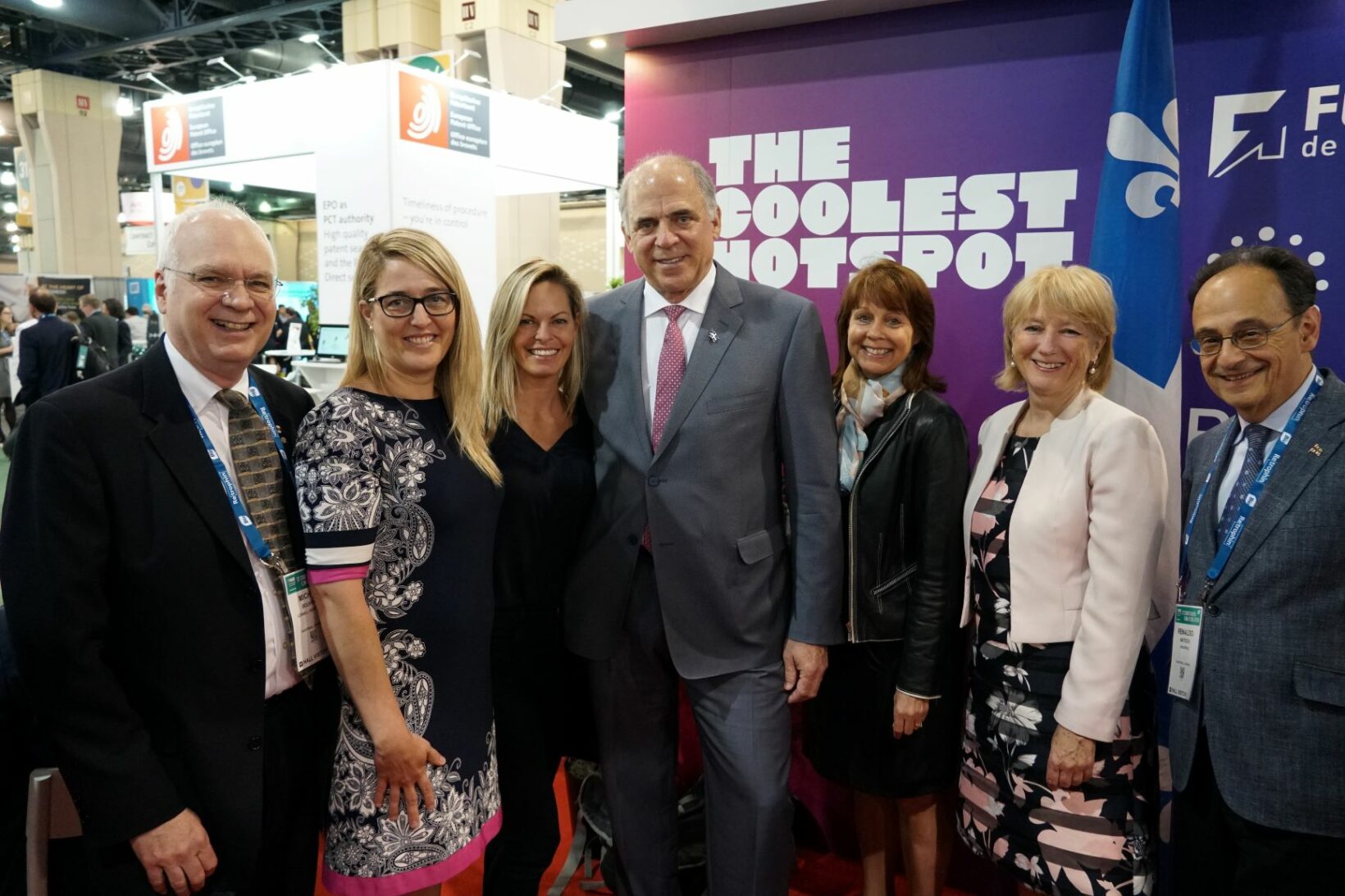 The Québec Cancer Consortium for Novel Therapeutics and Biomarkers (QCC), a collaboration between six leading hospital and cancer research centre sites based in Montreal led by McGill University's Goodman Cancer Research Centre (GCRC) was awarded $10M in new funding from the Ministère de l'Économie et de l'Innovation (MEI) du Québec through its Fonds d'accélération des collaborations en santé (FACS) program. This award, together with additional contributions totalling $17.9M from 12 private, public and non-profit partners, will be invested to double patient recruitment into oncology clinical trials and develop infrastructure to support the development of personalized medicine and immunotherapies in Québec.
Advancing precision oncology in the Québec health care system

In the past decade, enhanced understanding of cancer has led to personalized therapeutic strategies centring on delivering the most appropriate therapy to an individual patient or subgroup of patients based on clinical, molecular and immune features of their disease. However, in most tumour types, only a subset of patients will benefit from this approach and many of these patients ultimately relapse.

To address this challenge, in 2017 the GCRC, the Segal Cancer Centre at the Jewish General Hospital (JGH), the Centre hospitalier de l'Université de Montréal (CHUM), the Hôpital Maisonneuve-Rosemont, l'Institut de recherche en immunologie et cancérologie (IRIC) and the Research Institute of the McGill University Health Centre (RI-MUHC) formed the QCC, partnering with non-profit organisations such as The Terry Fox Research Institute (TFRI) and l'Oncopole as well as pharmaceutical partners including Hoffman-La Roche, AstraZeneca, Bristol-Myers Squibb, Bayer, Novartis and Merck in a collaborative effort to enhance patient response to personalized therapies.

"This initiative will build on existing Québec government, philanthropic and industry investments in infrastructure," says Dr. Morag Park, Director of the GCRC and lead investigator for this initiative. "As a consortium with access to approximately 16,000 cancer patients annually, doubling patient recruitment to clinical trials throughout the QCC and creating a 'dynamic' biobank of biospecimens collected in the context of clinical trials with new drugs will have a major impact on advancing science as well as increasing patient benefit. Together this will attract more advanced oncology clinical trials to Québec, providing enhanced clinical research opportunities, resulting in improved therapeutic options and outcomes for Québec patients, maintaining and increasing private and pharma investment in Québec and providing an oncology innovation and discovery pipeline."

QCC researchers and doctors will join forces to identify and develop new biomarkers better able to predict responses and adverse effects resulting from personalized treatments

and immunotherapies, thereby improving patient outcomes. The cost of cancer care places a heavy burden on the health care system. Thus, the development of new biomarkers to optimize treatment decisions will not only increase patient survival and reduce unnecessary treatments but will also curtail healthcare costs in Québec.

"Clinical Research is an essential component of the best care in cancer because it offers new and very promising treatment options," adds Dr. Gerald Batist, Director of the Segal Cancer Centre at the Jewish General Hospital and co-investigator in the initiative. "We've long known patients really do benefit from participation in clinical trials. These Québec institutions working together represents an enormous opportunity to attract more novel experimental therapy for patients and new avenues of inquiry for our excellent scientists."

Dr. Philip Wong, FRQ-S Radiation Oncologist-Scientist at the CHUM and QCC co-investigator, adds, "With this project, we hope to involve the general public in an effort to better educate them on the value of clinical trials, but also to integrate their feedback to help us make well-informed decisions on clinical trial participation. Another one of our major goals is to exploit artificial intelligence to better pair patients with appropriate clinical trials. Using this technology, we hope to make clinical trials more efficient and ultimately more beneficial to the patient and their health."

This four-year project builds on the Montreal Cancer Consortium initiative launched last year by the TFRI to develop infrastructure platforms linking these hospitals and research centres, thus forming the Québec node of the Marathon of Hope Cancer Centres Network. To achieve its goals, the QCC will also draw on the expertise of the Quebec – Clinical Research Organization in Cancer (Q-CROC), CATALIS Québec, Exactis Innovation, Quebec Cancer Coalition, Centre of excellence on partnership with patients and the public (CEPPP), the Cancer Research Network (RRCancer) and the Canadian Tissue Repository Network (CTRNet).

"This program will bring together the tremendous clinical and research expertise we enjoy in Quebec under one umbrella and toward a common goal: a better life for our patients and their families," adds QCC co-investigator Dr. George Zogopoulos, pancreatic and liver surgeon and scientist from the Cancer Research Program of the RI-MUHC and at the GCRC. "This Quebec-wide collaborative effort will elevate clinical research opportunities, which are often the best treatment options for patients with cancers that are difficult to treat with current therapies."

Additional co-investigators for the initiative include Dr. Fred Saad at the CHUM, and Dr. Denis Claude Roy at Hôpital Maisonneuve-Rosemont.

"The Québec Cancer Consortium for Novel Therapeutics and Biomarkers (QCC) is leading the way in translating genomic-based discoveries into new therapeutic options for people with cancer," said Martha Crago, Vice-Principal, Research and Innovation at McGill University. "This major investment by the Government of Québec recognizes how collaborative science is transforming oncology research and will ensure that Québec remains at the leading edge of cancer care."

Contact:
Jason Clement

Communications Officer,

Faculty of Medicine,

McGill University

514-398-5909

Jason.clement@mcgill.ca
June 4, 2019