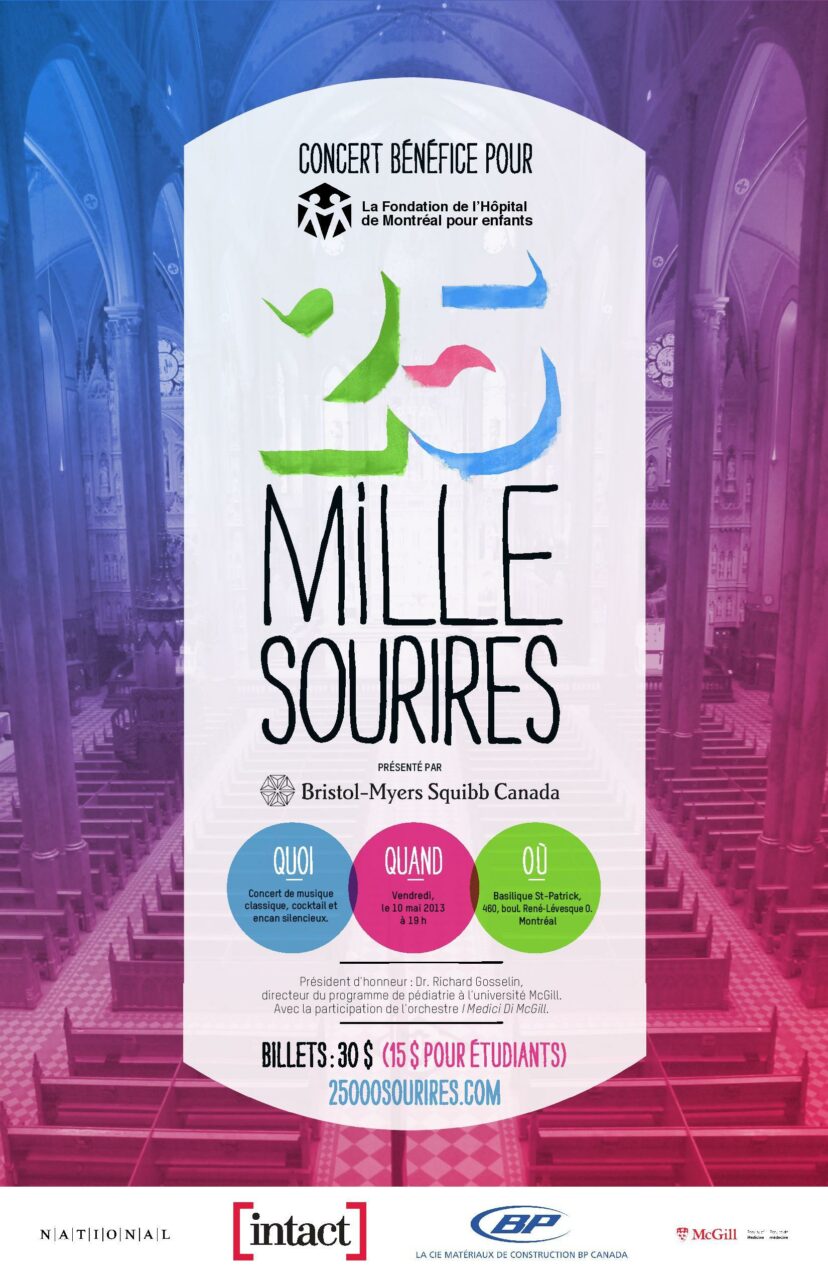 What: Classical Music Concert with Silent Auction and Cocktail.
Who: Students, Residents, Professors and Doctors from the McGill faculty of Medicine and the orchestra I Medici Di McGill directed by Iwan Edwards.

Staff participating will include Dr. Preetha Krishnamoorthy (Director of ICM and Clerkship Pediatrics), Dr. Olivia Tse (pediatrician, MCH), Dr. Colin Chalk (Neurologist, MGH). Our special guest is Daniel Clarke Bouchard, pianist child prodigy that will play Bach's Concerto in F minor.

Honorary chair:
Director of McGill Pediatrics Residency Program, Dr. Richard Gosselin.
When:
Friday May 10
th
2013 at 19H00.
Where:
Saint-Patrick's Basilica, 460 René-Lévesque Boul. W.
The event is organized with the McGill Faculty of Medicine and I Medici di McGill. This will be the third edition of the event.  In the past editions, over $30,000 has been raised for the most urgent needs of the Montreal Children's Hospital Foundation. The fund supports the most critical needs of children in Montreal today. Only through a continued investment in research, education and care can we make progress in our mission to create a better world for children.

For more information please visit "25,00 Smiles"

May 3, 2013