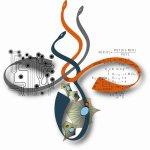 The CIHR Systems Biology Training Program will be awarding six stipends this year. Each will be approximately $15,000/year for the next two years . New Ph.D. students with alternative sources of funding are eligible to receive "top ups" from this Program.
The program is open to Ph.D. candidates only.
Formal application instructions found here
As a condition of funding, the student will be expected to complete some training exercises specific to the program (e.g. workshops, symposia, roundtables, written yearly report).
Goals for the training program in Systems Biology:
The research project should focus on human health and disease;
Several principal investigators, possibly from different institutions or industry, with common goals and infrastructure for group meetings and discussion;
Members who are developing new technologies to be applied in biomedical arenas;
Elements of quantitative analysis (bioinformatics, biostatistics, mathematical modeling) within these projects
Collaborations in place or in development with clinicians or other health experts with clinical/translational experience
Please feel free to
email
with any questions.
February 27, 2013