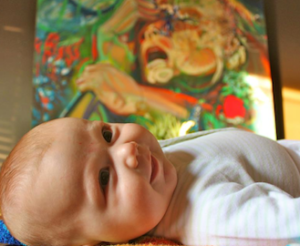 Family living conditions in childhood are associated with significant effects in DNA that persist well into middle age, according to new research by Canadian and British scientists.

The team, based at McGill University in Montreal, University of British Columbia in Vancouver and the UCL Institute of Child Health in London looked for gene methylation associated with social and economic factors in early life. They found clear differences in gene methylation between those brought up in families with very high and very low standards of living. More than twice as many methylation differences were associated with the combined effect of the wealth, housing conditions and occupation of parents (that is, early upbringing) than were associated with the current socio-economic circumstances in adulthood. (1252 differences as opposed to 545).

The findings, published online today in the International Journal of Epidemiology, could provide major evidence as to why the health disadvantages known to be associated with low socio-economic position can remain for life, despite later improvement in living conditions. The study set out to explore the way early life conditions might become 'biologically-embedded' and so continue to influence health, for better or worse, throughout life. The scientists decided to look at DNA methylation, a so-called epigenetic modification that is linked to enduring changes in gene activity and hence potential health risks. (Broadly, methylation of a gene at a significant point in the DNA reduces the activity of the gene.)

To read the full story, please visit the McGill Newsroom.

To consult the findings in the International Journal of Epidemiology, click here.

RELATED PRESS
Radio Canada
(French)
Futurity