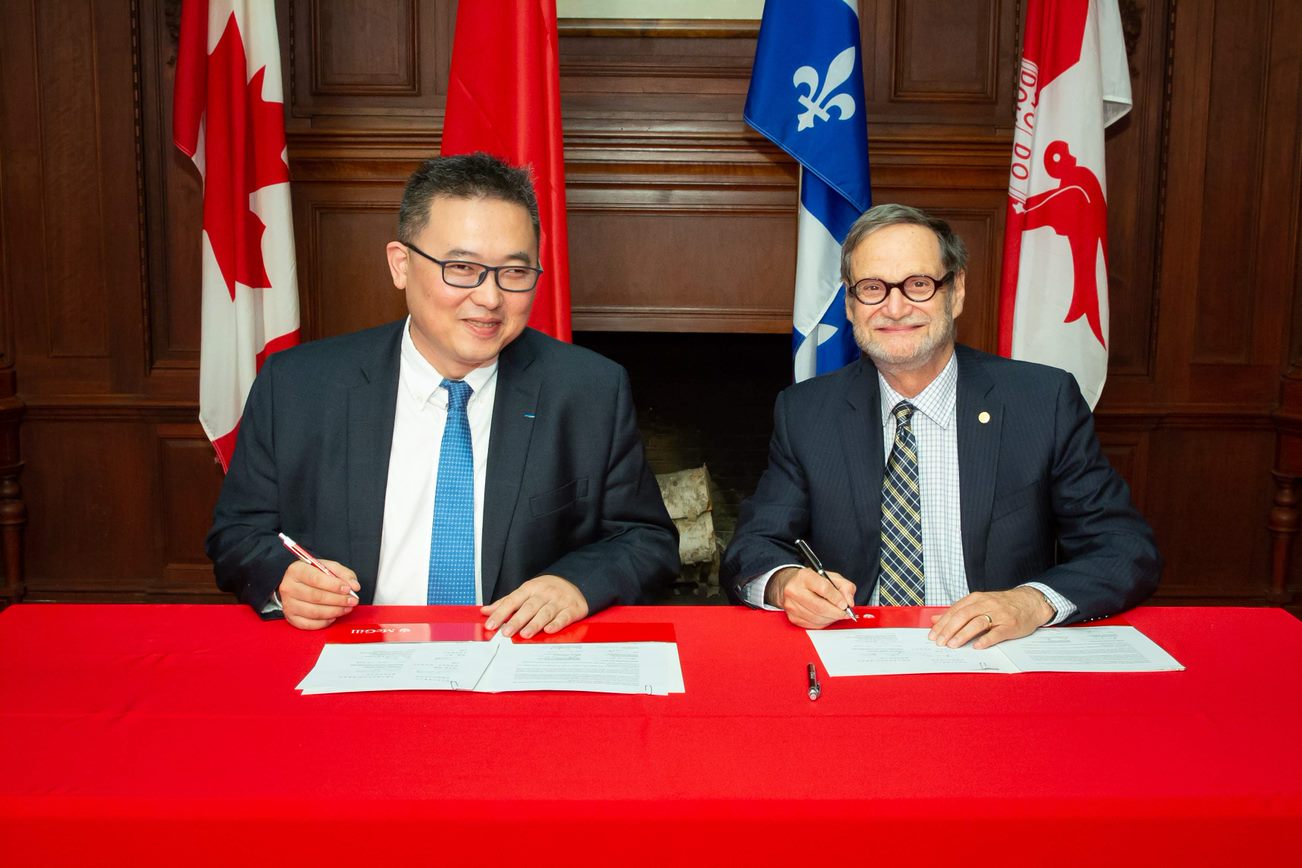 By Frédérique Mazerolle

It is fair to say the McGill Department of Family Medicine has always worked towards making primary health care accessible by focusing efforts on professional and curriculum development not only within the walls of the institution, but also beyond.

With the July 13 signing of a memorandum of understanding (MOU) to establish a Joint General Practice Medicine Research Center with the Zhonghan Hospital of Wuhan University in China, the Department is surely confirming its dedication by taking this commitment to another level.

The MOU, made possible in part as a result of the McGill Family International Education Program, launched in January 2017, will help provide the foundation of education and practice by carrying it out scientific collaborations, workshops, meetings and so on. The Teaching and Research Office of Zhonghan Hospital will carry out the Joint General Practice Medicine Research Center.

"I have no doubt both our education program for general practice teachers and the proposed research center will not only contribute to improving the quality of new general practice physicians, but also the quality of primary care in Wuhan,", explains Dr. Howard Bergman, Chair of the Department of Family Medicine.

The McGill Family International Education Program has already been successful in cities such as Shenzhen, in China, as well as Sao Paolo in Brazil. Another agreement was signed last April with Zhonghan Hospital, offering a 12-month online-blended program, combining face-to-face and distance learning, focused on faculty development for ten general practice teachers

The curriculum touches on a variety of issues relevant for general practice teachers, such as fundamental teaching skills, patient-doctor relations and treating chronic pain. The expertise of the Department is at the heart of the operation, driven by McGill Family Medicine clinicians, teachers and leaders.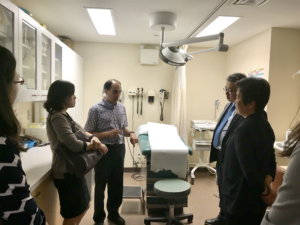 In order to better prepare the cohort, the approach combines online courses, intensive face-to-face learning and practical activities tailored to the students and teachers' needs. More importantly, they are encouraged to communicate with each other to further their knowledge base by using online applications, such as WeChat and WhatsApp.

"We had about 80 discussion threads related to each class in Shenzhen," says Dr. Tamara Carver, Education Lead and Assistant Professor at the Department of Family Medicine.

Dr. Carver stresses on the importance of professional and curriculum development as a way to "help to build a foundation of teaching that in turn helps the next generation of medical professionals."

During their visit to Montreal, members of the delegation of the Wuhan's Faculty of Medical Sciences had the opportunity to tour the Herzl Family Practice Centre of the Jewish General Hospital. Led by Dr. Mark Karanofsky, Director of the Undergraduate Education Program in Family Medicine and Interim Director of the Herzl Family Practice Centre, this tour showed the members of the delegation how residents are supervised in a clinical setting.

"Medicine is a life-long learning process", he points out. "By working with residents and supervising them, it helps you to be on your feet and to become a better doctor."

According to Dr. Zhao Yan, Vice President of the Zhonghan Hospital, the partnership between his institution and the Department of Family Medicine will be an important step in gaining trust from the Chinese public.

"In the health reform in China, we tend to not give much importance to the training of general practice doctors," he explains. "People choose to go to the big hospitals because they do not trust health centers, as they don't think the practice is up to the international standard."

He says that since the beginning of the discussions with McGill University, the hospital has been featured on local television a handful of times. "People are starting to understand the importance of primary care," he says.

As tools and innovation are ever evolving in the medical field, it comes as no surprise that Dr. Bergman sees a bright future for this ongoing collaboration.

"What took us 40 years to accomplish may only take you five," he concludes.

August 9, 2018